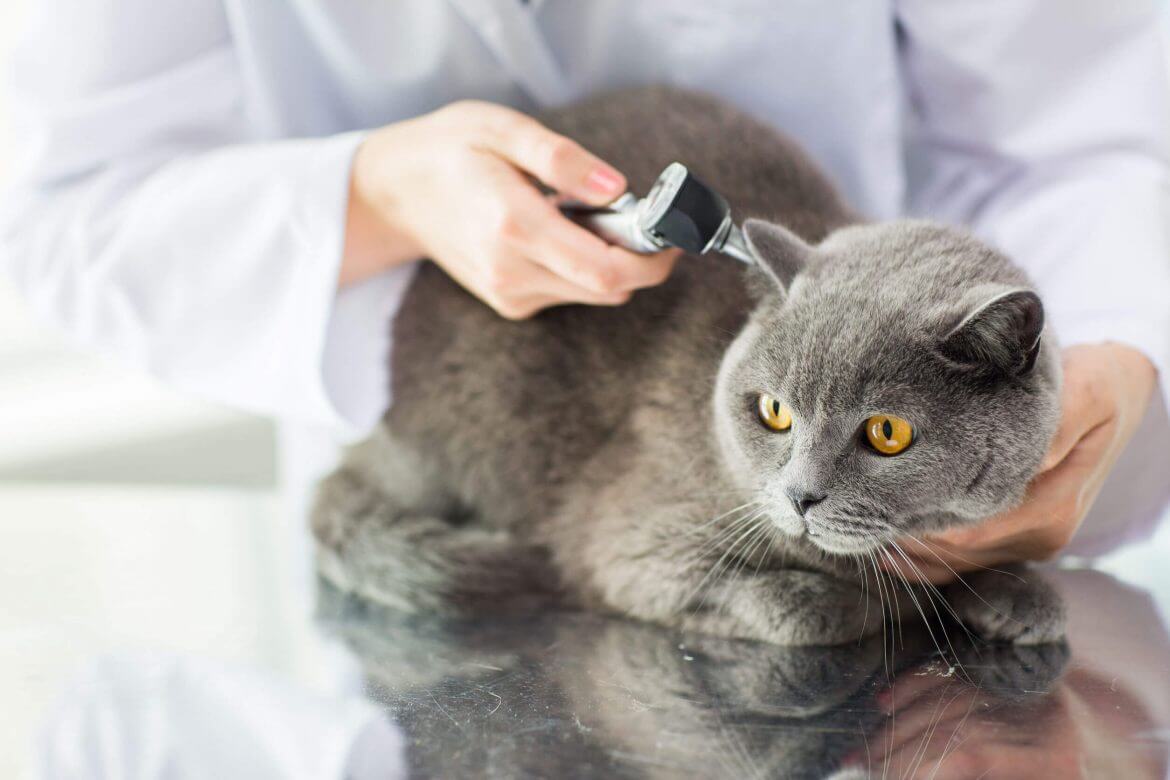 Medi Special – Senior Cats
Our Medi-Special continues, today we look at how to best care for your senior cat. There is just something very special about snuggling with an old cat. They seem to possess the attitude of a high ranking royal and have a regal-like presence that is simply irresistible to any cat lover.
As a senior cat owner, it is important to remember that cats are masters at masking their own pain and discomfort. To some degree, more so than their canine companions. As an owner of a senior cat, it is important that you monitor your cat's behaviour and condition to alert you to any possible underlying problems.
Osteoarthritis
For any ageing pet, and human for that matter, osteoarthritis is a big concern. This debilitating condition gradually develops and for cat owners and vets alike, it can sometimes be hard to spot. Symptoms can include:
A reluctance to jump up or down from areas
Licking joints (which can be hard for cat owners as most are prolific cleaners)
Stiffness and lameness
Uncomfortable in certain positions when being stroked
Matted coat due to lack of self-grooming in hard to reach areas
Increased sleeping and less activity
Unhappy, grumpy cat
Difficulty doing 'normal' activities like using the cat flap, jumping to feeding areas etc.
If you notice these symptoms in your ageing cat, it is best to seek veterinary treatment. Don't write off any of these symptoms as 'just old age'. With the right medication and treatments, cats can have a whole new lease on life and enjoy many of the activities they used to thrive on.
Teeth
It is a good idea to do a weekly tooth check with your ageing cat. Check for gum health (pink and healthy), tooth condition and any other problems. Your cat's breath should not have a strong pungent smell. Keeping your cat's mouth healthy will help keep their whole system happy. Teeth and gums are the gateway to the blood and organs. If you suspect that your ageing cat needs some dental help speak with your vet. A scale and polish could be in order, or simply adding some specially formulated dental food to their diet could be what is needed.
Claws
Seems as our cats age their claws can become a bit of an overgrown problem. This is normally due to the lack of use as they calm down during their older years. Claw retraction also decreases with age, so you may notice your older cat getting stuck in your carpet or household fabrics. If you have been clipping your cat's nails since kitten-hood this shouldn't be a problem to keep them short. A weekly inspection and possible trim is in order. If your cat hates having their claws clipped or touched, you may need to take a trip to your local vet. So, they can teach you how to best tame this condition without too much stress to your cat.
Weight / Toileting / Drinking
Keeping a close eye on your cat's weight is very important as they age. Weight loss, or the inability to keep weight on could be a signal something is not right. As too is excessive weight gain. Older cats may also be reluctant to go outside, particularly on very cold mornings to toilet and may start defecating inside. Using an easy access litterbox can help as well and a healthy dose of patience, as you try and make these ageing years easier on your beloved cat. If your cat's starting to urinate more often or is struggling to urinate, a vet check is in order. Excessive or unusual drinking (warm bath water etc.) may also be a sign something is not right with your senior cat. Keep a diary of any concerns and raise these with your vet accordingly.
Hearing Loss
This is a common senior problem in cats. Some senior cats can completely lose their hearing. Personally, for my senior skittish cat who was living in a very busy and noisy household this was almost a blessing as he got to live out the remainder of his days in peace-and-quiet. Not even the vacuum seemed to bother him anymore. If you are concerned about your cat's hearing, call in the experts and get some advice. Keep a safe zone for them to hide in while sleeping (think low to the ground, but somewhere a curious canine can't get to), and it's a good idea to remind the children to leave the cat alone while they are sleeping.
Eyes
Eye health is important in your senior cat. Eyes should be clear and free of discharge. Some ageing cats may start to slowly go blind. If you notice them bumping into furniture, your cat may be losing their sight. Resist moving furniture around and keep your cat's routine as is. If your older cat starts to show flickering eyes or exhibits any unusual behaviour that is worrying you, seek veterinary advice as soon as possible.
Also consider making your home senior friendly. Nice cuddly bed in the sun on the ground, cut your cat's nails or keep the carpet short. If you live in a split-level home, keep all your cat's needs on one level. Plus, lots of love and snuggly cuddles.

A BIT ABOUT THE BLOGGER:
Nadia Crighton is a well-known and accomplished Australian Journalist and pet magazine Editor. As a busy mum of four humans, two dogs, 50 sheep, one cat, a handful of chickens and a goat named Billy (and let's not forget the axolotls!), she simply adores pets of all shapes and sizes. These are her personal thoughts and advice from many years of pet-ownership and working within the pet industry.
Get the latest Pet Insider Tips & News
We offer award-winning* pet insurance policies to protect your furry friend's health and wellbeing. Get a quote today and give your pets the care they deserve.
get in touch
Do you have any
enquiries about our
insurance policies?
Archives
Categories