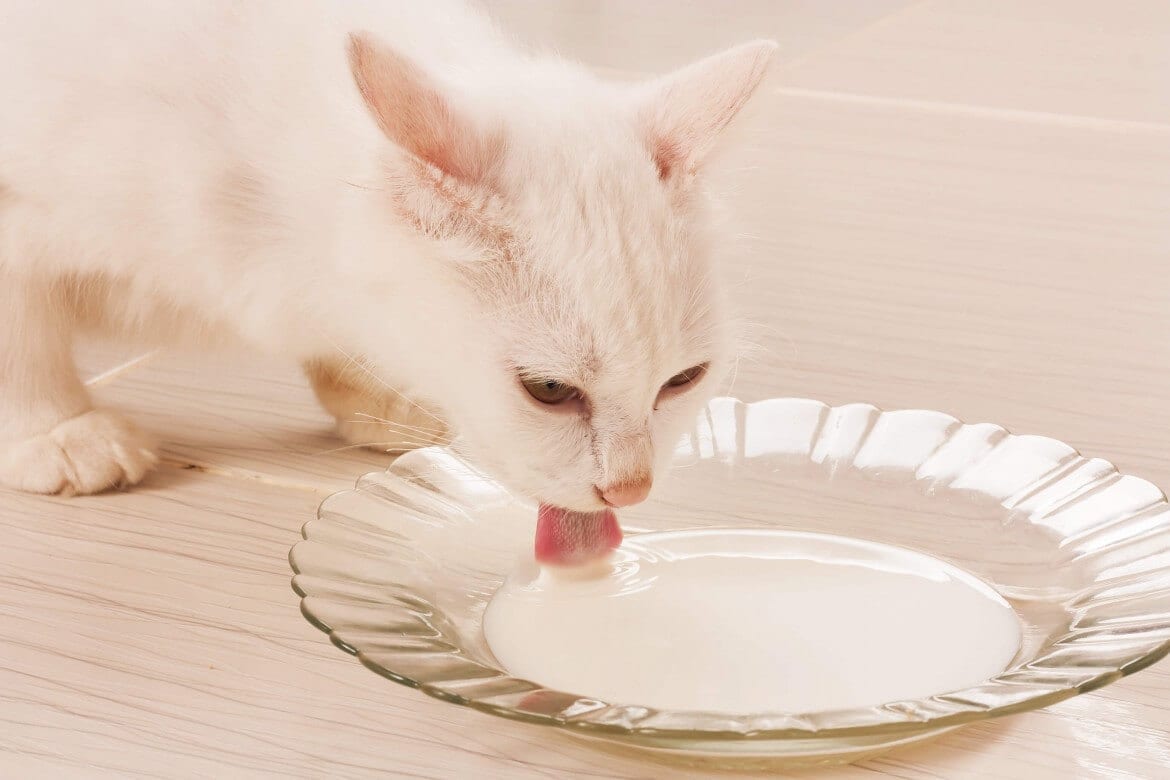 Lactose Intolerance
Dairy can be the silent danger in many pet homes. But why are so many cats and dogs lactose intolerant and what can happen if you feed it to your pet?
Like with us two-legged variety, for some, lactose is simply not a problem. But for many pet homes it can cause a rush of digestive problems and upsets. It's not uncommon to hear of Fido becoming suddenly ill after drinking the kids left over milk or the new little kitten in the house not tolerating the saucer of cream.
Let's face it our dogs are natural scavengers and stories of Rover indulging the entire cheese platter (including the blue-cheese) during a gathering of friends is not uncommon. Neither is the digestive response!
Puppy / Kitten Milk?
There is nothing quite so sweet as watching a little kitten or pup lap a saucer full of milk. But it's very important to remember to stay clear of your regular blue-top variety us human-kinds like our on morning cereal. Specially formulated pet milk is a must! This is lactose free and also contains all the needed nutrients for growing fur-babes. Remember kittens do not like cold milk so you may have to warm it slightly before giving. Pups on the other hand will happily lick a cold bowl of milk. However, it's important to remember that cats and dogs do not require milk. Ensuring that pet milk is only a treat, alongside any 'human' foods is not only good for their intolerances; it can also have huge implications for their weight and general health. 'Human' foods are not complete foods and can be disastrous for our pets. So keep the 'human' foods for treats only and stick with your specially formulated pet foods from a reliable source.
What is Lactose?
Lactose is a sugar found in milk and products containing milk. So for those suffering from lactose intolerance dairy is normally off the menu, unless it is lactose free (where the sugar has been removed from the product). You'll notice that most pet milk on the market is lactose free.
When lactose enters the digestive system of a pet that is lactose intolerant, the body is unable to process this sugar or break it down. When cats are kittens, and dogs are pups, they have an enzyme in their digestive systems known as lactase. This is what allows them to tolerate the lactose present in their mother's milk. As your kitten or pup grows this enzyme depletes, which can lead to intolerances to lactose.  Basically, as the lactose cannot break down it passes straight through the digestive tract, picking up bacteria along the way. This is what can cause all the tummy upsets in your feline friend or canine companion.
The more lactose a product has, the more likely it is to cause a reaction. This can lead to symptom such as:
Pain
Bloating
Diarrhea – usually within 8-12 hours after ingesting
Drinking large amounts of water
Vomiting
Smelly gas
Gastrointestinal upset
What to do?
If you suspect your dog or cat has eaten a large amount of lactose it's a good idea to take note of any symptoms. If your dog or cat is showing violent reactions it's important to seek veterinary advice immediately. It is also a good idea to call your vet even if your pet is only showing mild symptoms so the intolerance can be noted on their files. Even a bout of very smelly gas after eating lactose or dairy should be noted. If you suspect your dog or cat cannot handle lactose remove dairy completely from their diet.
Get the latest Pet Insider Tips & News
We offer award-winning* pet insurance policies to protect your furry friend's health and wellbeing. Get a quote today and give your pets the care they deserve.
get in touch
Do you have any
enquiries about our
insurance policies?
Archives
Categories