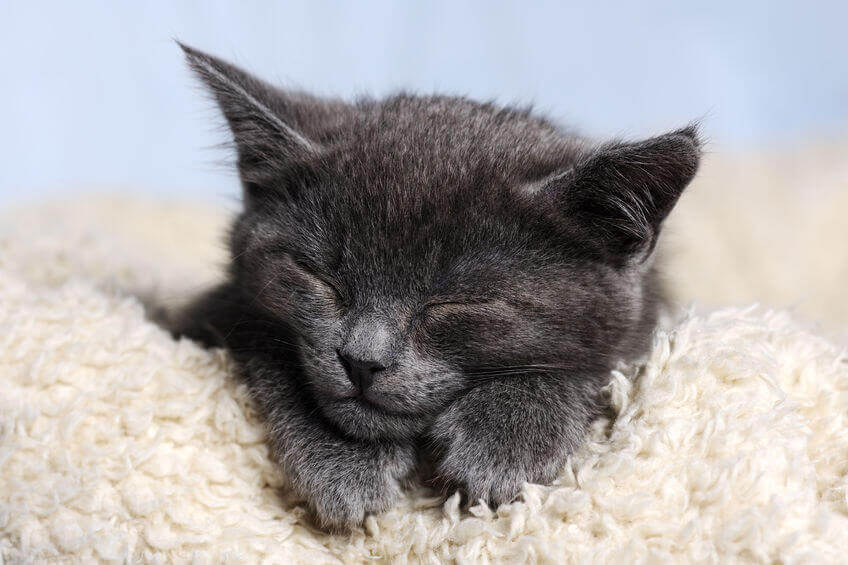 Kitten Love
Inviting a new kitten into your home can be one of the most wonderful journeys life has to offer. Watching your new bundle of fluff grow and learn can provide hours of entertainment and love. But before you welcome the patter of tiny pads, what things do you need to consider to ensure your kitten grows into a well-adjusted happy cat?
Before you bring your kitten home it's a good idea to plan ahead. Preparing a 'safe room' is a must. This can be an area like a laundry or bathroom or an area you will be happy for their litter to live. It should also be easily accessible for your kitten to retreat to as they find their confidence in their new environment. Make this room as warm and draft free as possible. Some kittens will take to their new homes quickly and assertively, while others may need a little more time. This can also depend on how busy your household is. A home with lots of children and other pets may be a little intimidating for your tiny friend, so patience is the key.
In this room, place your litter tray, bedding, toys, a scratching post, food and water. Ensure you distance your litter tray away from food bowls. Energetic kittens can sometimes bound from litter to food in a flash. Keeping it hygienic is important. Cleaning food bowls and water bowls daily is also important in keeping your kitten healthy.
KITTY TIP: use biodegradable littler liners and place newspaper in the bottom of your litter tray. This can make clean-up easy and quick.
Kittens also like clean litter, so scoop often and completely change every few days. If you are considering using the popular hooded variety remember to remove the door as your little kitten will not be able to push through it.
Many kittens will use their cat carriers as a bed for security for the first few nights (just remember to remove the door). Consider adding a nice warm blanket and even a wheat bag. Just ensure it is not hot. To check the heat is right pop it on your cheek or the inside of your wrist. It should be body temperature.
Kittens, like cats, are creatures of comfort and routine. So if you intend on changing litter or food brands it must be done slowly. It's always best to not change anything for a few months while your kitten is getting used to your home. Check with your breeder / petshop / shelter what food and litter they used and stock up before your new family member arrives.
KITTY TIP: once your kitten is settled in, now is a good time to get them used to things such as grooming and nail clipping. Ask your vet for advice on how best to groom your pet.
Your kitten will need specially designed kitten food, to ensure they grow and mature correctly. Biscuits can be left down all of the time for grazing and offer your kitten a small amount of wet food twice a day. Pick up and discard any unwanted wet food and replace biscuits daily. Fresh clean water should also always be on offer. Always double check the manufacturers feeding guidelines to ensure your precious kitty is not eating too much or too little. If you are concerned about your kitten's eating habits, a vet check will help put all problems to rest.
KITTY TIP: kittens do not like cold food. So if you are storing left overs in the fridge ensure you slightly warm the food before feeding.
CHECKLIST
Litter box
Litter
Litter Liners
Scoop
Food Bowls
Kitten Food
Toys
Bedding
Wheat Bag
Scratching Post
Find a vet
TIPS FROM THE EXPERT: Dr. Kim Kendall from the Chatswood Cat Palace
Get the latest Pet Insider Tips & News
We offer award-winning* pet insurance policies to protect your furry friend's health and wellbeing. Get a quote today and give your pets the care they deserve.
get in touch
Do you have any
enquiries about our
insurance policies?
Archives
Categories