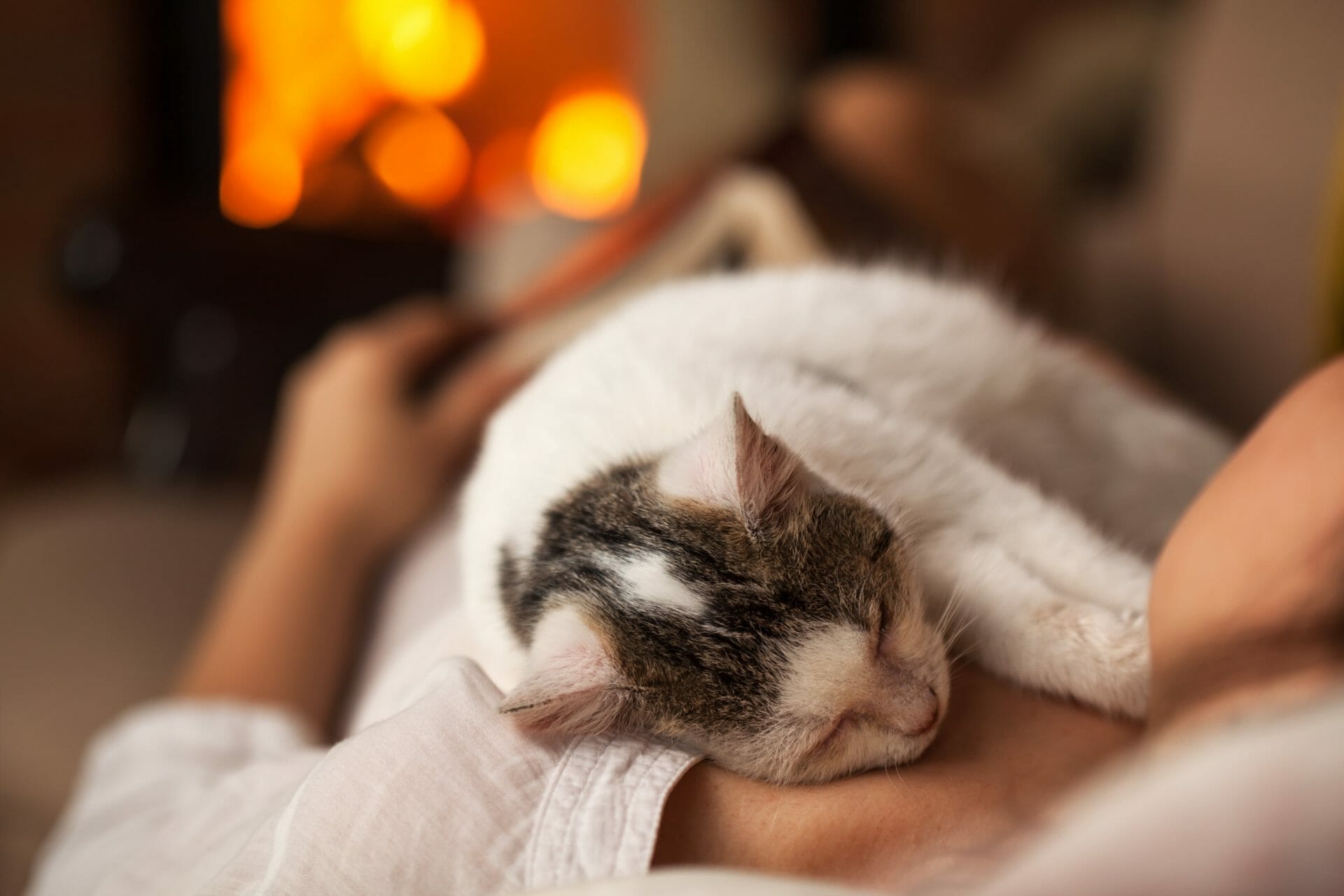 Keeping Pets Warm
As the thermostat starts to creep into the BRRRRR zone, Pet Insurance Australia takes a look at how you can easily keep your pet warm during these cooler months.
It's no surprise that this time of year many of our pets enjoy the great indoors a little more than the great outdoors. Just like the two-legged variety (AKA Humans), our pets do not particularly like the colder weather. Some double coated breeds of cats and dogs will adjust very easily to the increase in frost, however our short-coat and single-coat breeds may need a little assistance when it comes to keeping warm.
#HOT TIP
Just because Fido or Fluffy seem to not shed during the winter months as they have this luscious beautiful coat, it is paramount to keep up with your grooming regime just as much as you would in the shedding months. During this time of year matts and tangles can cause tremendous pain to your pet and those luscious locks of hair can hide many of these tangles until they are too far gone. Keeping up with the grooming can help prevent these matts becoming a problem for your pet.
BEDDING
When it comes to bedding, adding some extra thick blankets can work a treat. Also move bedding into natural sun-drenched areas during the day, particularly as when you are out as chances are if you are not at home, the heating will also be turned off.
Consider allowing your dog access to an inside area that you can keep warm when you are not at home, such as a laundry. All dogs should have an outside kennel or a warm undercover area that they can use if the weather turns sour. Other tips include;
Lining the bottom of kennels with hay/straw to keep them warm and then place bedding on top.
Lift bedding up off the floor, think trampoline beds.
Plug drafty areas and consider this when placing bedding around the home.
Use flap-doors on outside kennels.
Turn outside kennels away from the weather or wind.
Place a rug underneath your dog/cat bed if you have wooden or hard flooring.
Provide a warm and weather-proof area at all times and check daily for problems.
#HOT TIPS
Dog won't use the kennel and you find them soaking wet sitting outside the back door after work? Try adding some of their fav treats inside or feeding them inside the actual kennel for a short period. Take the lid off (if you can) and go gradually. It's all about creative a positive experience. Even bring the kennel inside for a short-while so they realise it is not a punishment but a cosy 'safe' zone.
COATS
Many pet owners will invest in a good quality coat for their dog during the winter. It's a good idea not to leave your pet unsupervised with a dog coat on during the day. Many pets have been known to become tangled in a coat so it's a good plan of attack to consider other warming options when you are not at home.
Your coat should fit-well, not too lose and not too tight and also provide warmth. Many 'jumper' like coats are wonderful for night time, while hard-wearing coats are great for walking in wintery conditions.
Be practical – dress up coats and coats for warmth are different
Don't leave your pet in a coat all day or unsupervised
Check your coats for damage
#HOT TIPS
When placing additional blankets in your pet's bed wrap them into circles so your cat or dog can snuggle up in them. For cats, consider making little 'cubby holes' with your own bedding so they can cuddle up under the covers during the day. Carefully placing pillows under the blanket works wonders.
Get the latest Pet Insider Tips & News
We offer award-winning* pet insurance policies to protect your furry friend's health and wellbeing. Get a quote today and give your pets the care they deserve.
get in touch
Do you have any
enquiries about our
insurance policies?
Archives
Categories