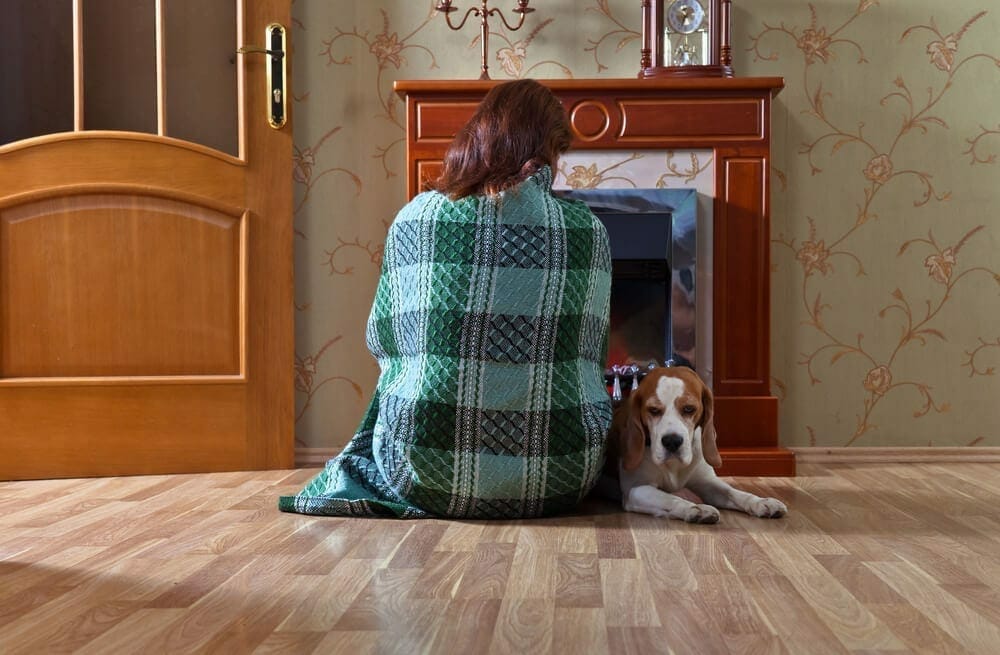 Keep Your Pet Safe This Winter
Pet Insurance Australia is warning all pet owners to be extra vigilant regarding pet safety around heaters and fires during the cooler months.
"Sadly, we do see the numbers increase for burn claims around the months of May, June and July," Nadia Crighton from Pet Insurance Australia says. "Burns can be incredibly painful and happen very quickly, so pet parents need to be aware of the dangers."
It's no surprise that pets simply love curling up in front of any heating source. Keeping pets at a safe distance from fires and heaters is paramount to avoid injury.
"Open fires and log fires are the most dangerous for pets as the glass on the front of the fire can reach extreme temperatures," Crighton warns. "Using fire guards can help ensure your pet does not come into contact with the glass or actual flames."
As the weather cools so does our desire for hot drinks. Wagging tails are a magnet for such drinks that can also lead to scalding. "Like with children care does need to be taken with hot drinks and pets," Nadia Crighton suggests. "It can happen so quickly so pet proofing your home is a must."
SAFTY TIPS
Use a fire guard for log fires.
Use a baby-gate or pen for stand-alone heaters.
Train your dog to stay a safe distance from the heating source.
Keep hot drinks out of reach of swishing tails and curious noses.
Always supervise pets around heating and turn it off when not around.
Do not use hot water bottles for pets.
Be careful using electric heating pads. Follow the manufactures instructions and do not use if damaged or faulty.
Keep pets away from cleaning and garden chemicals.
What to do?
If your pet does suffer a burn is it vital you seek veterinary treatment quickly. Burns can take up to 48 hours to show their full extent, and your pet will be in a lot of pain during this time. For dogs, it is advisable to pop a soft muzzle on or make one from a bandage.
Put any flames out quickly and turn off the power if a heater is involved.
Do not use ice or any ointments.
Cool the area with a sterile wet cloth.
Get to the vet immediately.
During an Emergency
This time of year, many homes come under the threat of danger from fires starting around heating sources. Having an evacuation plan that includes your pet is a good idea. Have a meeting point outside that the whole family is aware of. Chat about what will happen with pets and who will be responsible for helping them escape.
Keep a dog leash and basic emergency kit in your car. Even have a mock emergency and see how quickly you can all evacuate the home and the best routes to take. Having a plan is the best way to ensure that during a stressful situation everyone knows what they need to do, how to get out, where to meet and, the responsibilities they may have.
Get the latest Pet Insider Tips & News
We offer award-winning* pet insurance policies to protect your furry friend's health and wellbeing. Get a quote today and give your pets the care they deserve.
get in touch
Do you have any
enquiries about our
insurance policies?
Archives
Categories