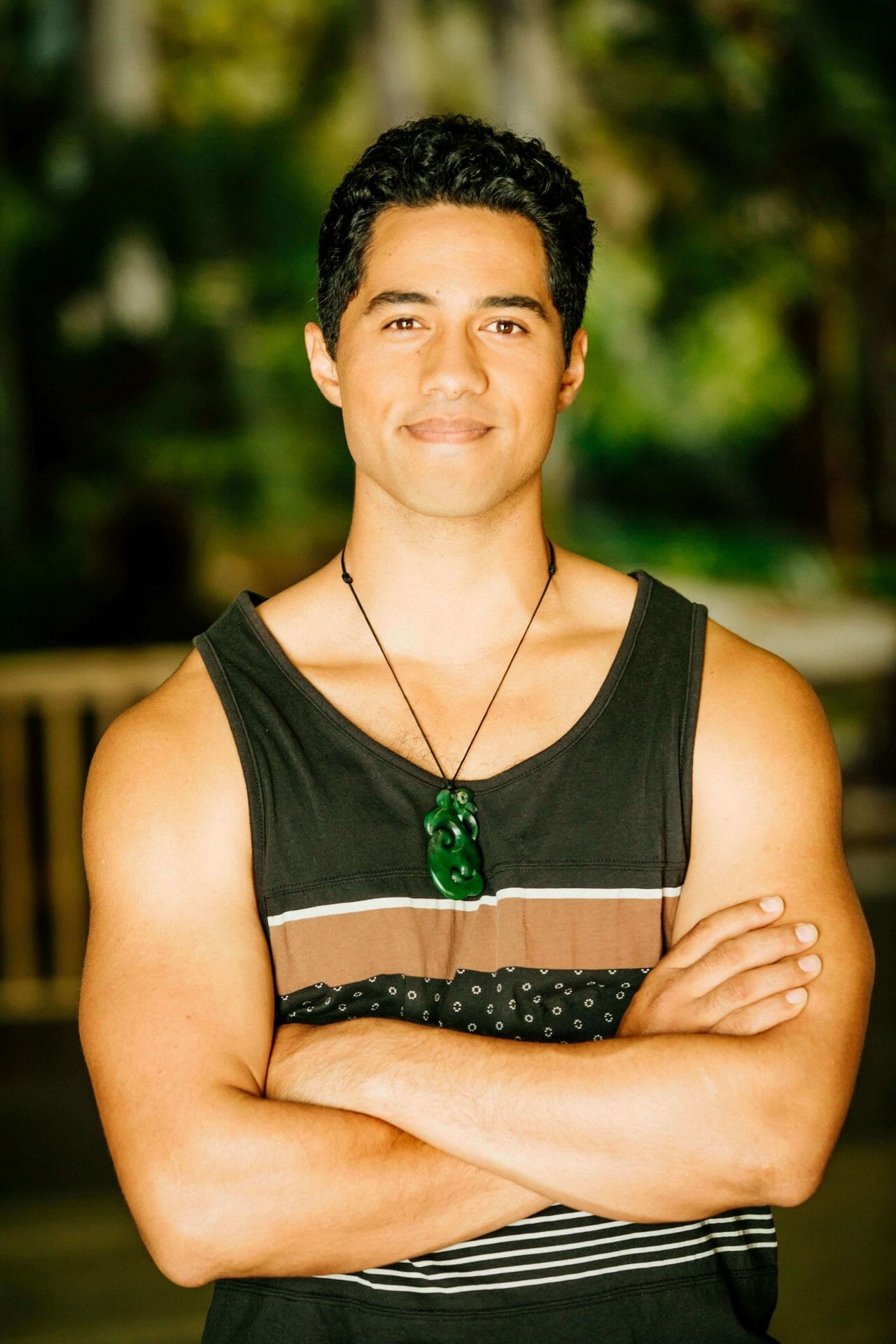 Interview with Alex Tarrant
Nadia Crighton from Pet Insurance Australia caught up with pet lover, Alex Tarrant (Ike) from Channel Seven's award winning drama; 800 Words.
Jae Frew/South Pacific Pictures

When did your love of pets begin?

"Very young."

What pets made the biggest impact on you as a child?

"There Were two. Andre. He was a blue Heeler, Staffy mix. We got him as a guard dog when I was around nine. He was a beautiful happy go lucky boy. And we had a very patient cat call Clarence.

"When we first got Andre, Clarence use to take the brunt of his puppy-ness. Not phased at all by his high, playful energy. We used to live next to train station. Back when there were looser regulations on train safety, my siblings and I spent hours balancing on the tracks. We would follow them until they took us to the outskirts of town. Andre would always join and occasionally Clarence. But only as far as the first train bridge."

What pets do you own now?

"We (myself and my partner Luci) have an English Bulldog. His full name is 'Winston Major of House Tarrant' but Winston for short. He's currently eight months old now, and he's a little bullet-like, clumsy bulldozer with beautiful moments of gentleness between. Our other guy is a Pug called Bruce. He came into our pack when he was just over one-year-old. Quite a lot bigger than the average pug. He's hitting that two-year mark soon so very chilled out now as opposed to when we first met him."

How did you come up with their names?

"Jess Sayer, an extremely talented writer and a very good friend, won the Bruce Mason Award for Best Emerging Playwright. With it came prize money, enough to buy a handsome pug."

"As for Winston, he was like a magnet. It was amazing the types of people he attracted. These three tough-headed early teens turned into marshmallows when they saw him. They asked what his name was? 'He doesn't have one yet', I said, so one guy just started calling him Tank, the other called him Major while the last guy looked a like a four-year-old cuddling our pup like a new teddy-bear. I really liked what our unnamed (at the time) pup brought out in them, especially the one who was calling him Major. So as I settled on Major… just as Luci Settled on Winston. We were also watching Season 5 of Game of Thrones so – Winston Major Of House Tarrant."

What is the best thing about pet ownership?

"Companionship."

What is the most important thing about pet ownership?

"Understanding that each species/pet has their own, completely separate psychology, and at times completely different needs. And to make sure that we don't impose our humanistic qualities on them, otherwise our relationship towards our pets may end up selfish and one-sided. Only having our own needs met."

I've heard that some could call you a dog whisperer…can you tell me a little about this?

"I think it's important to note that I CAN'T teach a dog to play fetch or roll over for treats. But I CAN teach them not to bark every time they want the ball thrown or stop them from growling when you go near their food. I have friends and acquaintances that have that had trouble with their dogs, so I offered my skills and advice and that's kind of how the word spread. It's definitely not a profession, as of yet. I just love bringing owner and canine closer together."

What are your favourite breeds?

"I love the idea of a gentle giant. That's what I'm in the process of nurturing with Winston."

What do you like doing most with your pets?

"Chilling and relaxing."

One quote to sum up your love for animals?

"Animal lovers are a special breed of human, generous of spirit, full of empathy, perhaps a little prone to sentimentality, and with hearts as big as the cloudless sky. John Grogan."
Get the latest Pet Insider Tips & News
We offer award-winning* pet insurance policies to protect your furry friend's health and wellbeing. Get a quote today and give your pets the care they deserve.
get in touch
Do you have any
enquiries about our
insurance policies?
Archives
Categories