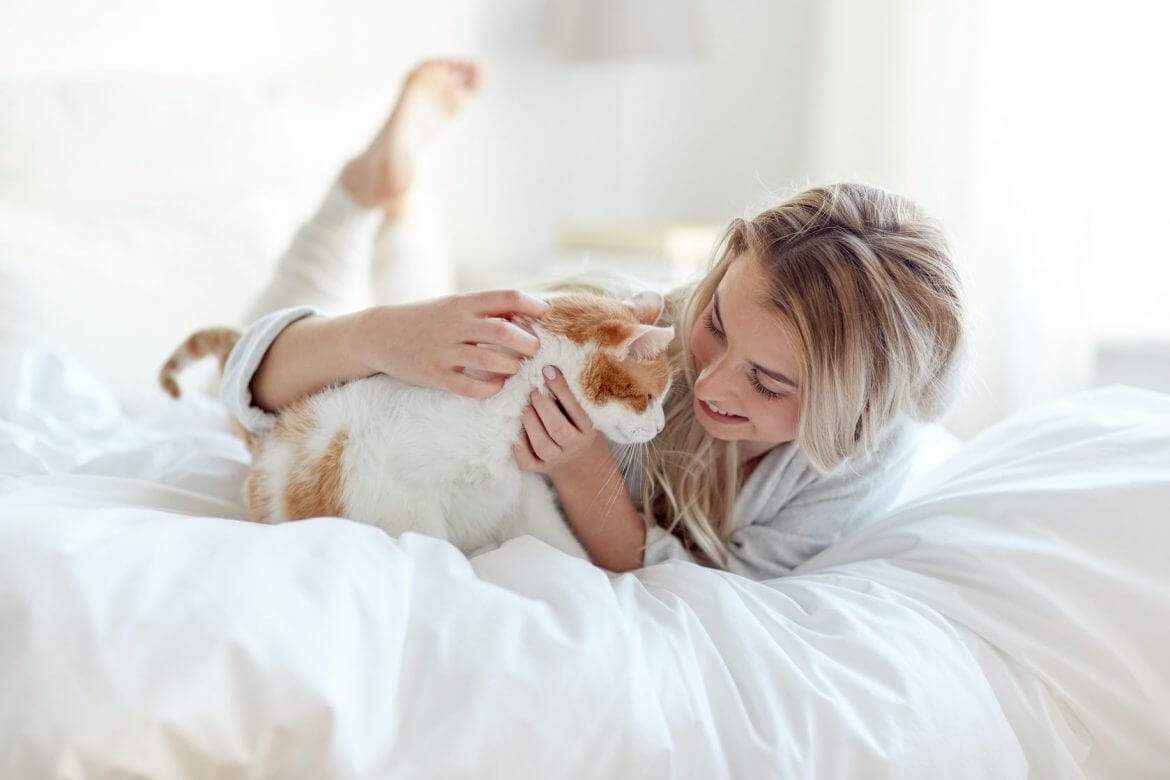 International Hug Your Cat Day
If there was ever a good excuse to get crazy about cats June 4th is the day. International Hug Your Cat Day is a great way to express how much you love your cat.
Nadia Crighton from Pet Insurance Australia couldn't agree more. "June 4th is International Hug Your Cat Day and is the puuuurrrrfect excuse to pour your affections over your feline friend," she says. "It's also a great day to celebrate the comfort and humour cats provide to a vast amount of Australian homes."
Australia continues to have one of the highest rates of pet ownership in the world. With cats making up a large proportion of these companion animals, it's no wonder that international recognition days are featuring domestic animals.
Recent research indicates that three in 10 households are graced by the love of a feline. "Cats are a very popular addition to many Australian households," Crighton says. "Even those who do not own a cat can be mesmerised by the love and chosen affection our feline companions share with us, lucky humans."
Pet Insurance Australia is encouraging non-cat owners to also celebrate the day and hand out free hugs to felines. "If you love cats but are unable to own a cat perhaps consider volunteering at your local animal shelter for the day," Crighton suggests. "Or head off to your local cat café for a hug!"
The international wave of viral cat videos brings so much joy to households and workplaces across the globe. June 4th is the day that cat lovers can give back a little of the amusement and love that cats provide. "For some reason, cats influence people, whether it be on screen or in real-life," Crighton says. "They provide joy, entertainment and comfort when we need it, for this they should be celebrated."
IDEAS TO CELEBRATE
Hug your own cat
Hug a friend's cat
Hug a shelter cat
Consider adopting a cat or kitten
Volunteer at your local shelter
Give your feline some extra attention
Visit a cat café
Get the latest Pet Insider Tips & News
We offer award-winning* pet insurance policies to protect your furry friend's health and wellbeing. Get a quote today and give your pets the care they deserve.
get in touch
Do you have any
enquiries about our
insurance policies?
Archives
Categories