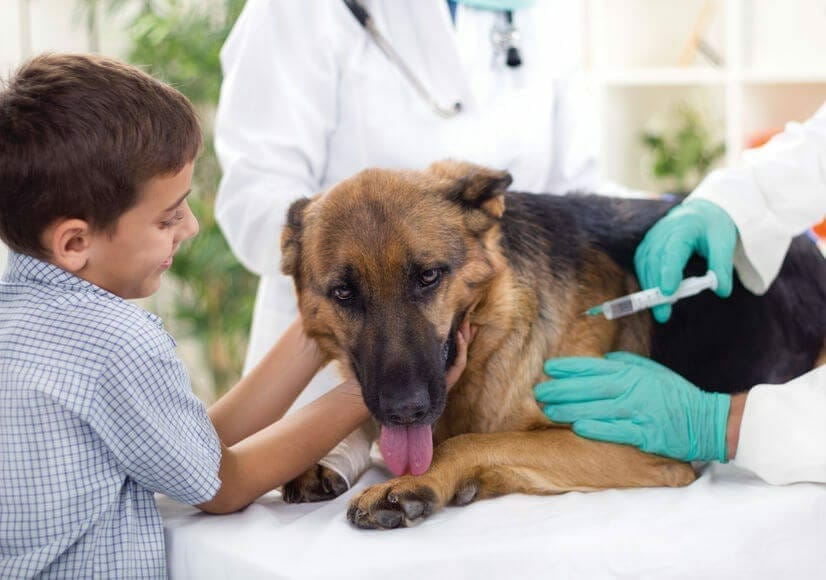 To Insure or Not to Insure?
Pet insurance is one of the fastest growing sectors of the insurance market. But why is this growing trend quickly becoming a must for most pet homes?
"As the 16-week mark arrives after the Christmas period, for many new pet owners this will be the first trip to the veterinarian for their puppy or kitten's final round of vaccinations and progress check-ups," Nadia Crighton from Pet Insurance Australia says. "For some novice pet owners, this will be the first sneak-peak at the cost of veterinary care for their beloved new family member."
For a common vaccination and a check-up, the costs can range from $80 to $120. However, if your new pup or kitten does require veterinary treatment for more serious conditions, the costs can reach into the thousands.
"Ten to 20 years ago, many of the life-saving techniques currently offered by veterinarians around the globe, were simply not on offer," Nadia explains. "Understanding that the vast majority of cats and dogs facing life-threatening disease or injury back in the 80's and early 90's would have been euthanised."
The impressive technological breakthrough in Veterinary Medicine has saved countless lives that would have once been lost. However, it has come at a cost.
"Unfortunately, unlike the human world, veterinary care is not subsidised by the government," Nadia says. "So, 100% of the cost falls on the owner, and when you are seeking such specialised treatment for life-threatening illness or injury, the cost can be quite substantial."
So how does pet insurance help with all of this?
"You can claim up to 80% of eligible vet costs. This means on a high-end procedure such as a complex fracture or foreign body ingestion complication, you could be reimbursed as much as $10,000 on a vet bill of $12,500," Nadia says.
"As always, ensure you have read your product disclosure statement (PDS), understand your policy inclusions and exclusions, and be aware of your obligations to disclose any pre-existing conditions."
Top 5 Kitten Claims
Diarrhoea – $100 – $600
Conjunctivitis – $100 – $900
Lethargy – $350 – $2,500
Foreign Object – $500 – $4,500
Eye Conditions – $100 – $350
Top 5 Puppy Claims
Otitis Externa (ear) – $100 – $1,500
Conjunctivitis – $100 – $300
Diarrhoea – $150 – $1,500
Ear Infection – $100 – $100
Vomiting – $300 – $6000
Top Tips for Pet Insurance;
"The most important part of pet insurance is understanding the fine print and what you are covered for," Nadia from Pet Insurance Australia says.
Read your product disclosure statement (PDS) before signing up.
Ensure you have a full understanding of what your policy covers and what it doesn't.
What other benefits do you have? Vaccinations? Dog Training etc. You may be covered for things you don't know about.
Ask about waiting periods, caps on certain claims and pre-existing conditions.
First-time claims will require a vet history. This is to rule out any pre-existing conditions. Having this information easily accessible and keeping note of all of the vets your pet visits can help fast track claims.
Approx. Cost of Top Claims
Gastric Dilation – $1,500 – $8,500
Elbow Dysplasia – $1,200 – $4,500
Peritonitis – $1,000 – $7,000
Cataract – $1,000 – $8,000
Intervertebral disc – $1,000 – $10,000
Cruciate ligament – $1,000 – $7,000
Gallbladder – $1,000 – $10,000
Adenocarcinoma Pulmonary (lung) -$1,000 – $5,000
Envenomation – $1,000 – $4,000
Foreign body – $1,000 – $12,000
"These figures give you a rough guide of how much these illnesses or injuries could cost the average pet owner," Nadia says. "With adequate pet insurance you could save up to 80% on these costs, depending on the type of cover, caps and pre-existing conditions."
Get the latest Pet Insider Tips & News
We offer award-winning* pet insurance policies to protect your furry friend's health and wellbeing. Get a quote today and give your pets the care they deserve.
get in touch
Do you have any
enquiries about our
insurance policies?
Archives
Categories