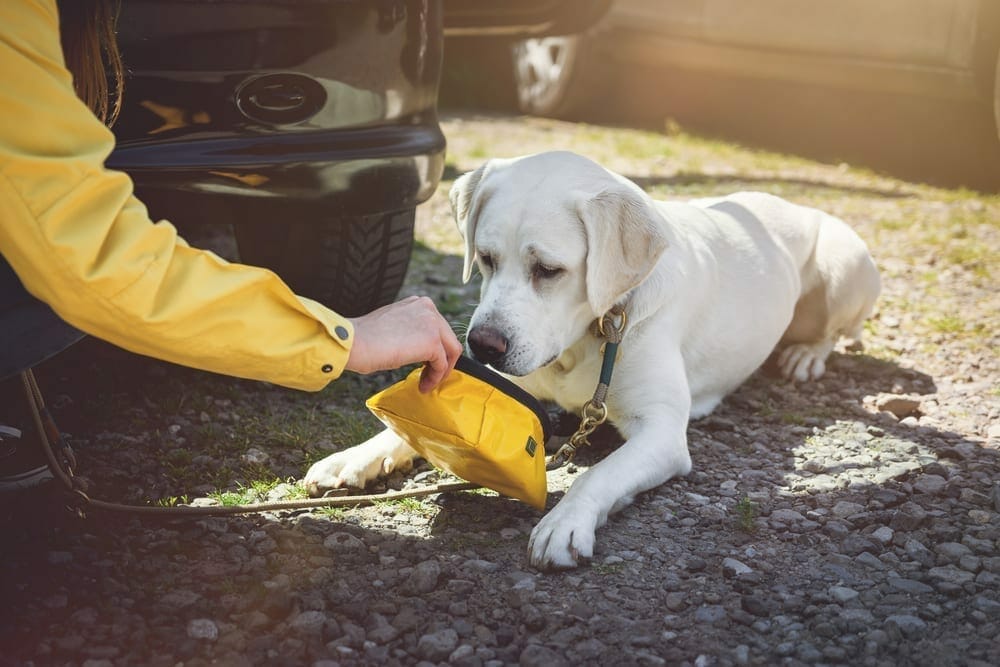 Hot Weather Warning – Heatstroke
Pet Insurance Australia is issuing a timely reminder about heatstroke in dogs and cats, and the importance of not leaving pets in cars.
"Every summer we see a spike in heatstroke claims for both cats and dogs," Nadia Crighton from Pet Insurance Australia says. "Heatstroke can come on very quickly, and sadly, for some pets lead to death."
More at risk pets include:
• Elderly
• Sick or injured
• Brachycephalic Dog Breeds
• Very young
• Overweight
• Thick coated breeds
• Energic pets
However, all cats and dogs can quickly succumb to heatstroke.
"When the temperature rises, your pet can really begin to struggle to keep cool," Crighton warns. "If they are unable to cool their systems, heatstroke can set in."
"We have seen nearly 600 heatstroke related claims, for both cats and dogs, already this year, and this number is expected to rise as we re-enter the warmer months," Crighton says. "So, it's important that pet owners become extra diligent with keeping their pets cool as we head towards summer."
Dr Louisa Fenny from national mobile vet booking agency Pawssum Vets agrees heatstroke is a very serious concern for pet owners around this time of year.
"Heatstroke can develop of the temperature of a dog's blood increases but just one degree," Dr Fenny says. "The danger to the dog is life threatening, including the risk of organ failure and brain damage. Heatstroke can be fatal if not addressed immediately."
Symptoms include:
• Pet distress
• Restlessness
• Excessive panting
• Copious volumes of saliva
• Bright red or pale gums
• Agitated breathing
• Increased heartrate
• Vomiting / diarrhoea
• Collapsing
• Seizures
"Some signs of overheating include restlessness, excessive panting, drooling, becoming unsteady on their feet. Their gums may become a blue/purple or bright red colour indicating inadequate oxygen supply to the tissues. It's imperative you get your dog to the vet as quickly as possible," Dr Fenny says. "Do not submerge them in cold water as this causes the blood to rush away from the organs, potentially putting it into shock. It's better to gradually cool the limbs by using a fan, air-conditioning or spray bottle."
Sadly, many unsuspecting pet owners will put their pets in danger by leaving them inside a car during the heat of the day. Research indicates that even leaving the windows cracked or parking in the shade will make no difference to the oven effect your car will have.
"Judging by the reports of recent close calls for dogs left in hot cars, it is clear that some owners do not understand the dangers of heat stroke," Dr Fenny says. "In a closed space, temperatures can rise rapidly, even on a day with moderate outside temperature. Dogs can be in danger after being confined for as little as 20 minutes."
PREVENTION
• Exercise – only exercise your pet during the cooler parts of the day.
• Shade – ensure your pet has enough shady spots to escape the sun.
• Keeping Cool – allow your pet to cool themselves with damp spots to lie (hose down under trees to keep the soil damp) and consider filling a child's paddling pool with a little water.
• Cool treats –freeze ice-cream containers with a little stock and water. Add some tasty treats and PRESTO – you have one giant doggy popsicle. Try doing this with ice-cube trays for cats.
• Inside – give your pet access to a cool inside area like a bathroom or laundry.
• Water – ensure your pet has enough water and place a few water bowls around the home and yard. Consider using terracotta/porcelain or plastic water bowls. Stainless steel can heat up fairly quickly in warm environments. Automatic pet water fountains are also a great way to keep the fresh water readily available for your pet.
• Cars – never leave your pet inside a car, even for a short period of time. Your car will act like an oven and can kill a pet in less than 20mins. Even on cooler days, with the windows cracked and parked in the shade studies have shown that your car will reach an unbearable temperature incredibly quickly.
• Monitoring – if you suspect your pet is not coping seek professional help quickly. Knowing the signs and getting your pet help quickly is important.
Get the latest Pet Insider Tips & News
We offer award-winning* pet insurance policies to protect your furry friend's health and wellbeing. Get a quote today and give your pets the care they deserve.
get in touch
Do you have any
enquiries about our
insurance policies?
Archives
Categories