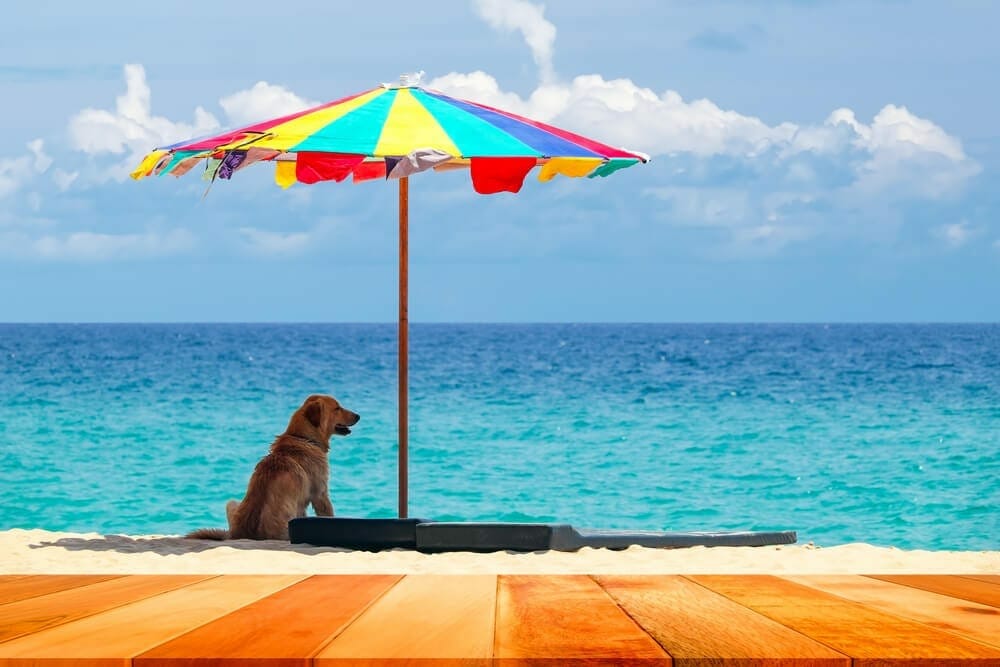 Holidaying with Hounds
Thinking of heading off holidaying with your four-legged best friend? Pet Insurance Australia has some great advice when it comes with holidaying with your hound.
 
"It certainly is a new and growing trend," Nadia Crighton from Pet Insurance Australia says. "The wonderful news is that there are also a growing number of pet-friendly accommodation to suit all pet lover's holidaying needs."
 
Sarah Hemingway, from Holidaying with Dogs (www.holidayingwithdogs.com.au), couldn't agree more
 
"Holidaying with Dogs has been established for nearly 30 years and over that time we have gone from a business servicing just Victoria to a national online business servicing all of Australia to keep up with the demand," she says. "Families view their dog as part of the family and a companion. Not just to sit in the backyard, but to take on their family adventures."
 
#TOP TRAVEL TIPS from Pet Insurance Australia
Veterinarians – Get researching and call the local vet in the area to check for any common problems. You may be entering a paralysis tick zone, or an area where snakes are prevalent around that time of year. It's a good idea to be prepared. If you are entering a tick zone, please ensure you use preventative on your pet before you leave. Some treatments take up to 24hrs to take effect.
Problems – be honest with yourself. Does your dog have any behavioural problems that will cause problems during your stay? Excessive barking, chasing other animals, dislike of other dogs, or any other concerns. If so, perhaps book your dog in for some training and boarding during this trip, to ensure their doggy manners are up to the task for the next time you consider a Fido holiday.
The Area – Ensure you look at the area you are travelling too. Does it have a good selection of pet-friendly places like dog beaches and off-leash parks/areas, pet-friendly café's etc. Think about what you will do together when you reach your destination.
Double Check – it's a good idea to also check your accommodation. If it says it's pet-friendly double check that means good fences and dog safe areas.
 
"Whenever you're holidaying away from home with dogs, just the unfamiliarity of the new surrounds can mean your pet is much more at risk of accident or health concerns," Crighton says. "Any combination of new sounds, sights, lights, diets, fences, people, traffic, animals and insects could present a big unexpected issue. Do check your pet insurance cover before you travel. Good Australian pet insurance policies provide your normal policy cover for treatment at any licensed vet, no matter where you're holidaying in Australia."
 
Sarah also advises ensuring that the property you are renting has a secure yard.
 
"Or area in the house so that if we go out and aren't able to take the dogs, we know that they are going to be safe," she says. "Also, good family activities like a dog-friendly beach to spend the day at or café that we can sit outside and have lunch with the whole family, including the dogs.
 
Pet Insurance Australia reminds readers of the importance of following the rules to protect this growing trend for all pet owners.
 
"It's important to respect the homeowner's request like no dogs on furniture, and also cleaning up after your dog in public spaces and in the home," Crighton suggests. "Upholding the wonderful name of the canine companion can also ensure this trend continues to grow allowing pet owners to travel and explore Australia alongside their pets."
 
CHECK LIST
Food & drinking bowls
Leash/collar (plus one spare)
Updated tags & microchip details
Enough food
Shampoo & pet towel & grooming equipment
Nail clippers
Basic first aid kit (with your pet's vet details inside)
Pet sunscreen & bug spray
Pet bedding
Favourite snuggle toy
Beach/park toys
Portable drinking bowl
Travel crate
Poop bags
Treats
Something to chew
The local emergency vet contact (put them in your phone)
Get the latest Pet Insider Tips & News
We offer award-winning* pet insurance policies to protect your furry friend's health and wellbeing. Get a quote today and give your pets the care they deserve.
get in touch
Do you have any
enquiries about our
insurance policies?
Archives
Categories