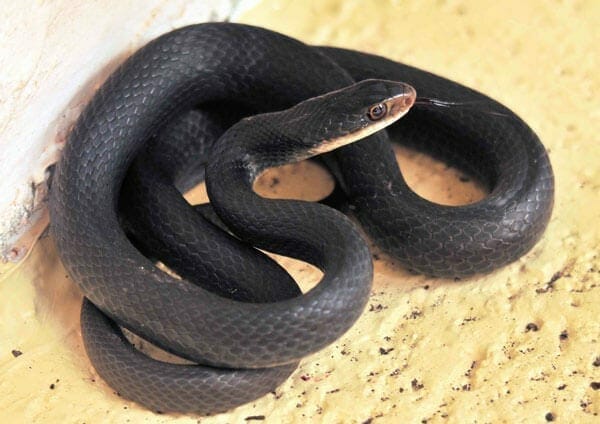 Hidden Dangers: Snake Bites
With the increase in snake bites across the country Pet Insurance Australia is urging all Australian pet owners to take care and be proactive with their snake prevention.
"We see a huge increase from the months of September to March when it comes to snake bites," Nadia Crighton spokesperson from Pet Insurance Australia says.
As we urbanise rural land around our capital cities snakes are becoming a major problem for many households once the weather warms. Pet Insurance Australia has noticed snake bite claims steadily increasing over the years, which is a good indication that many pets are being caught out by these slippery creatures.
"For a dog or cat, a snake is a wonderful plaything that can turn deadly," Crighton warns. "It's not just the snake bite that can cause a lot of trouble, some dogs and cats can take months to recuperate from the actual anti-venom used."
In January 2014 PIA had three claims in one month for snakebite injuries, compared to 16 in 2016.
"These figures indicate that Australian pet owners need to be vigilant when it comes to snakes on their properties."
Simple steps to help prevent snakes are:
Keeping lawns and grass short.
Keeping rubbish to a bare minimum around the block.
Move woodpiles away from dog areas.
Check for snakes and skins.
Keep dog areas free from 'hiding' areas.
Leave water features empty around this time of year.
Do not let your dog off leash in high-risk areas such as bush-land.
Consider keeping cats indoors during these months.
"If you do suspect you have a snake on your property, call in the experts. They can help you track down the snake and will also provide you with ample information to keep your pet safe," Crighton says. "They will also know if you have a snake problem in your area and other things to be aware of."
With a little planning reducing the risk to your pet during this snake season is achievable by adapting to a simple routine.
"If you know you have a snake issue in your area, being extra precautious may protect your pet against a nasty snakebite that could be fatal."
Get the latest Pet Insider Tips & News
We offer award-winning* pet insurance policies to protect your furry friend's health and wellbeing. Get a quote today and give your pets the care they deserve.
get in touch
Do you have any
enquiries about our
insurance policies?
Archives
Categories