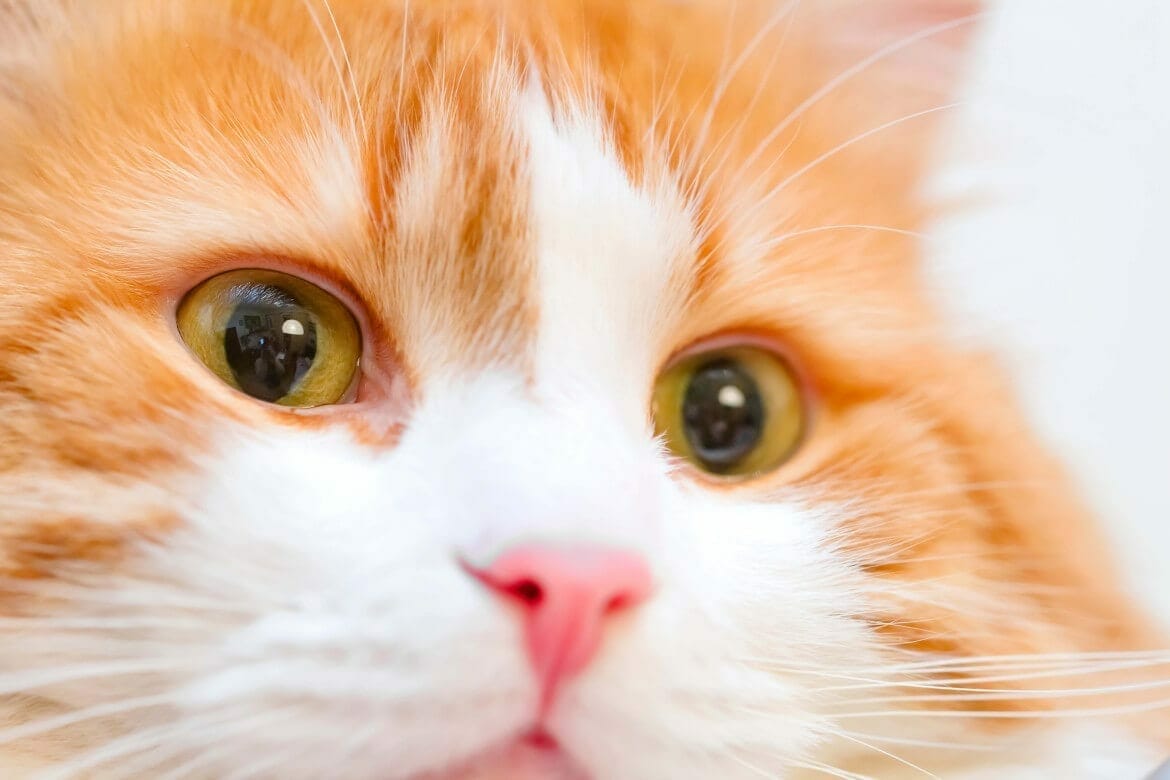 Helping Watery Eyes
Nadia Crighton takes a look at the importance of caring for our cat's eyes during spring and summer as the incidence of watery-eye increases.
During this time of year many cat's eyes become increasingly aggravated. Pollen, wind, and dust can cause our cats to have runny and sore eyes. It's no surprise that during this time, many of us spend our nightly cuddle ritual of softly cleaning the weeping-eyes of our feline friends.
So why do our cats eyes seem to weep more during these months? The coating on your cat's eye is the tear-film and is very important in ensuring good health in the eyes. Just like with our own eyes, allergens, and dust irritate the sensitive areas of the eye and causing them to run and weep. Normally this aggravation will clear up on it's own with no problems.
However, runny eye's can also be a sign of something else going on in the body. From infection to viruses, the eyes of a cat can give many clues to the internal issues occurring, so it's a really good idea to make sure your cat's eyes are in the very best of health.
During springtime eye problems can increase as more dust and pollens are floating around. A cat with continually weeping eye/s should be seen by a veterinarian, as medical treatment may be required particularly if an infection is occurring in the body or if your cat is suffering from a common bout of conjunctivitis.
Remember when cleaning your cats weeping-eyes to only use a soft cloth and water. Never use any chemicals or face wipes. Wipe away from the eye towards the nose area, and always use a different cloth for each eye.
Signs of a healthy eye:
Clear with no discharge.
No redness.
Wide clear eyes that are the same size.
No swelling.
The 'third eyelid' is not visible.
The surface of the eye is clear and not cloudy.
Pupils are the same size.
Signs of an unhealthy eye:
Coloured discharge (green or yellow).
Inflammation or redness.
Red-inflamed third eyelid or the third-eyelid is protruding.
Rubbing or scratching the eye.
Reluctance to open the eye.
Clouding.
Squinting or not able to open the eye wide.
Pupils are not the same size.
Many feline problems can result in eye symptoms, so if you are concerned about your cat's eyes seeking veterinary treatment quickly will rule out any complications.
Keeping your cats indoors during windy weather can also help prevent weepy-eyes. Also if you cat is susceptible to weepy-eyes consider keeping a diary and see if you can pinpoint the issue that could be causing the problem.
It can sometimes be as easy as the new perfume you have just purchased…or the flea treatment you are using. Domestic cleaning products can also irritate the eyes of a cat. On a personal note; we could never use the sprinkle-on carpet deodorizer with our Siamese, as he would suffer weepy sore eyes within a day of using the product. It took a few weeks and a diary to figure out the cause. So be careful with the cleaning products you are using. Cat's eyes are very sensitive and it could be the slightest change that is causing the upset.
COOL CAT FACTS:
Contrary to popular belief cats are not actually colour-blind (well there is still some debate). The science says they can see blue colours (but reds not so much).
The pupil of a cat (known as an elliptical pupil) opens faster than that of a round pupil. This allows the eye of a cat to adjust to light changes quickly.
Cats have a mirror-like membrane on the back of their eyes. This is what makes their eyes glow in the dark!
All kittens are born with blue eyes, but they change over time.
Slow blinking at a cat is a sign of affection.
A BIT ABOUT THE BLOGGER:
Nadia Crighton is a well-known and accomplished Australian Journalist and pet magazine Editor. As a busy mum of four humans, two dogs, 50 sheep, three cats, a handful of chickens and a goat named Billy, she simply adores pets of all shapes and sizes. These are her personal thoughts and advice from many years of pet-ownership.
Get the latest Pet Insider Tips & News
We offer award-winning* pet insurance policies to protect your furry friend's health and wellbeing. Get a quote today and give your pets the care they deserve.
get in touch
Do you have any
enquiries about our
insurance policies?
Archives
Categories