Get the latest Pet Insider Tips & News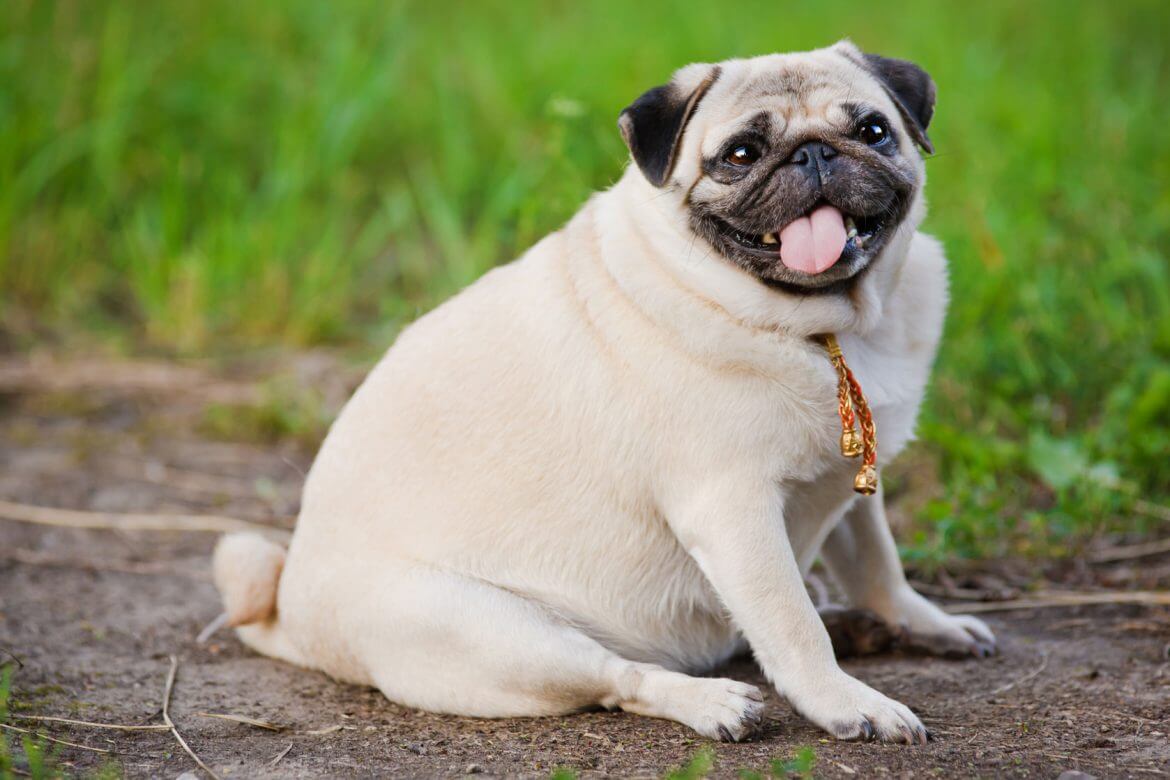 Helping Your Pet Beat the Bulge
Do you have an overweight pet? With winter on our doorstep, Pet Insurance Australia examines the pet obesity epidemic sweeping our country, with some top tips on how you can keep your companion animal in tip-top shape this winter.
In 2005, a study indicated that the Australian pet population is a world leader in obesity.
PIA has noticed a 600% increase in osteoarthritis and around 700% increase in cruciate ligament injury claims that could be a direct result of obesity.
It's statements like these that send shivers up the spines of many pet lovers, especially when you consider the knock-on effects obesity has for our pets. Joint problems, arthritis, damage to cruciate ligaments, diabetes, cardiovascular disease and cancer. That's not to mention the extra stress on their organs and reduced life expectancy.
There is no doubt that obesity is one of the biggest issues facing the pet population and veterinary world today. Over indulging in treats, food sharing, and lack of exercise all point to a pet with weight problems. Sadly, social media and other platforms seem to joke over this unhealthy trend, with fat dogs and cats making many around the globe laugh and cry with joy.
The fact is; an overweight pet is not healthy. They will have more health problems than fit animals, and pay the ultimate price with a shorter lifespan.
WHAT TO DO?
The great news is you have just taken the first step in improving your pet's health. Knowledge is power and understanding that your pet's extra kilos are a cause for concern is the most vital step in helping reduce obesity.
VET CHECK – first it is imperative that you get a vet check and a clear understanding of exactly how many pounds your pet needs to lose to be in their 'good' zone. Don't be embarrassed; your vet will be ecstatic that you have taken this move to seriously help your pet and ensure their future health and wellbeing. A pet is never too old to battle the bulge. A thinner, older cat or dog is more comfortable and able to deal with the pangs of old age with ease, compared to their overweight cousins.
DIET CHECK – make a diary of all your pet's 'extra' foods. This includes treats, food scraps and food sharing. Remember that our pet's dry or wet food is what they call a 'complete' diet. It does not need to be topped up with titbits for extra nutrition. Also, read and re-read the pack of your dog or cat's food bag. Unsuspecting pet owners are often overfeeding their pets by not heeding the manufacturer's guidelines."?
EXERCISE – How much exercise is your dog or cat really getting? Interacting with your cat for 5 minutes a day (age appropriate – chat with your vet) with a feather or mouse on a string, can lead to a huge improvement. This is particularly good for indoor cats. For dogs, a daily or twice daily brisk walk may be in order. Just remember to start slowly. If your dog has not been exercising, start with a five-minute short walk and gradually build up to a brisk 30 min walk twice daily (during weight-loss) and a brisk 30 min walk once daily for weight maintenance. Again, it is important to talk to your vet as they will suggest the perfect exercise plan for your pet's weight, age and breed.

You can also consider investing in a FitBark. These are wonderful devices that allow you to monitor your pet's progress and keep your pet on track for their weight loss goals with a simple lightweight device fitted to their collar. They can also be linked with your FitBit to encourage movement to all family members. Web applications such as doglogbook (www.doglogbook.com) is helpful. This app, developed by the dogmanship team at the Faculty of Veterinary Science at the University of Sydney, is a free application that helps dog owners and vets monitor physical activity and resting in dogs. Making good use of the technology on hand will help you keep your dog on the road to success with their weight loss.
EXPERT COMMENTS with Veterinary Science Professor Paul McGreevy
"Obesity increases the risks of the very same diseases us chubby owners are predisposed to – diabetes, osteoarthritis, cardiovascular diseases and cancer," He says. "But it also directly compromises the quality of life by limiting physical activity, a consequence that has a knock-on effect for owners who stand to lose some of the health benefits of pet ownership."
"Fit dogs want to live life to the max and so they tend to encourage physical activity in their owners too. Getting fit together is just another way in which we can feel the benefits of pet ownership."
get in touch
Do you have any
enquiries about our
insurance policies?
Archives
Categories