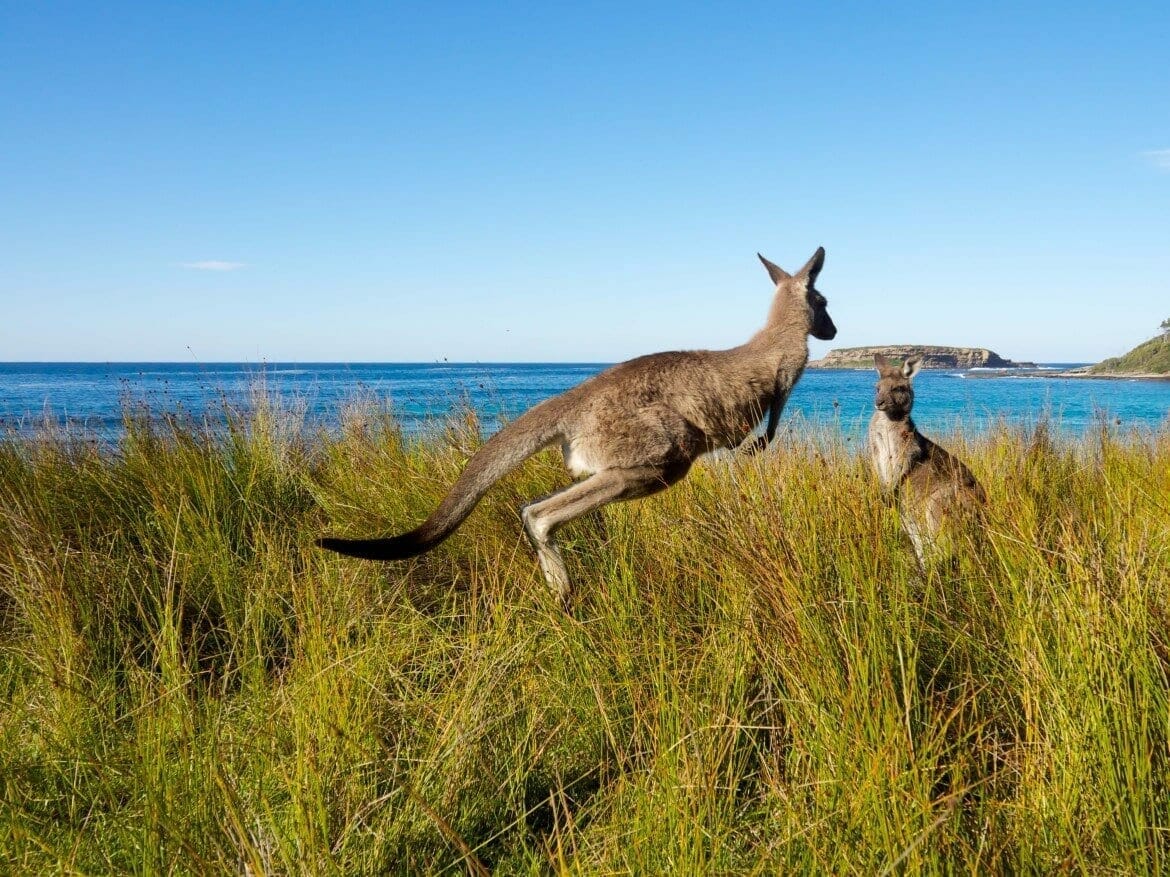 Helping Injured Wild Life
In light of the recent devastating fires blazing across Australia, many animal lovers are dealing with the onslaught of injured wildlife. So what do you do if you find an injured wild animal? From birds to kangaroos, Nadia Crighton investigates.
Growing up in Australia, it was not an uncommon thing to find an injured bird lying alongside the roadway. From cockatoos to rosella's, and even a few galahs that had fallen from their mothers nest, there was nothing that would stop me locating the nearest box, a towel and a willing parent to drive me to the nearest wild-bird sanctuary or veterinary hospital. So what do you do if you find an injured wild animal?
BIRDS
First you need to check if the bird is injured or abandoned. Many times chicks will fall from their nests, or are in the process of learning to fly, and even-though they look abandoned in actual fact mum is somewhere close to feed them. So in other words, don't rush in to save a feathered baby bird unless you are sure the bird has been injured or abandoned. The best way is to watch the bird for a few hours and check if mum is not coming back. Make sure you are very discrete otherwise mum will not come around. If you are 100% sure the bird has been abandoned, contact your local wildlife organisation or RSPCA. They will ask you to describe the bird, remembering that it is only native birds that will be rescued. While you wait for help, find a cardboard box and make sure you punch holes in the top for good ventilation. Quietly pick up the bird in a towel and gently wrap the towel around the bird and place in the box. Keep the box in a warm area (but not hot or in direct sunlight) away from loud noises, other pets and children.
KANGAROO
Do not try and handle adult kangaroos unless you are sure the animal will not hurt you, as they can cause serious injury. It is always best to call your local wildlife volunteer (most are on call 24hrs seven days a week) before handling any large animal. If you find a joey or a small kangaroo handle with a towel or blanket. Be careful not to be scratched or bitten, and place the injured animal into a well-ventilated box lined with a towel or blanket (a towel will help them cling on and feel safe while they are travelling to the vet). Take the animal as quickly as possible to a wildlife veterinarian and seek further advice. If you find a dead or severely injured kangaroo be sure to check their pouch. Many joeys have been found alive days after their mothers have died.
KOALA
As with kangaroos, do not attempt to handle and adult koala as to an untrained person they can cause serious harm. However, if you are able to handle a small koala or a severely injured large koala, make sure you use a good-sized blanket and head to your local wildlife veterinarian immediately. Wrap the koala in a blanket, pop in a secure box (well ventilated) and seek advice.
SNAKES
If you find an injured snake, DO NOT ATTEMPT TO RESCUE. Seek advice immediately and call your local wildlife volunteers or snake handlers and tell them of the snakes location and possible injuries. An injured snake can be a very angry snake.
IMPORTANT
If you live rurally think about keeping towels, boxes, and plastic gloves in the boot of your car and get to know who your wildlife rescue/volunteers/veterinarians are in your local area.
If you find a dead wallaby, possum, koala, wombat or kangaroo ensure you check the pouch before leaving the animal. Joeys can survive up to a week in a pouch.
Never attempt to remove the joey from the teat, take the whole animal to the vet and seek professional advice immediately or you may cause irreparable damage to the joey's mouth.
Wrap the animal up (including their head) and handle with care.
Stress is a big killer of our wildlife. Stress is caused by; being kept in an unfamiliar location, strange smells and sounds, and the injury itself. It is important that the animal be kept in a dark, warm and quiet location until you can seek help.
DO NOT feed or water the animal until you seek professional advice.
HEAT STRESS
Many wild animals suffer from heat-stress. Some symptoms are:
Lethargy
Strange behavior
Confused
Birds may pant or stretch out their wings
Koalas and possums may come to the ground during the day looking for water
What to do for Birds and Possums?
Call for advice, if the animal is uninjured but is in distress, take indoors to cool-down in a well ventilated box. You can also try misting (with room temperature water) or laying the animal on a damp towel …DO NOT soak the animal with water. Offer a shallow dish of water but DO NOT squirt water down the throat as they can choke. Call your local wildlife volunteer immediately for additional advice or take the animal to your local veterinarian. Remembering that shock is the biggest killer, so keep the animal in a dark, quiet location until help arrives.
REMEMBER:
It is against the law to keep native animals! They must be passed on to an authorised person or a licensed wildlife rescue organisation.
A BIT ABOUT THE BLOGGER:
Nadia Crighton is a well-known and accomplished Australian Journalist and pet magazine Editor. As a busy mum of four humans, two dogs, 50 sheep, three cats, a handful of chickens and a goat named Billy, she simply adores pets of all shapes and sizes.
Get the latest Pet Insider Tips & News
We offer award-winning* pet insurance policies to protect your furry friend's health and wellbeing. Get a quote today and give your pets the care they deserve.
get in touch
Do you have any
enquiries about our
insurance policies?
Archives
Categories