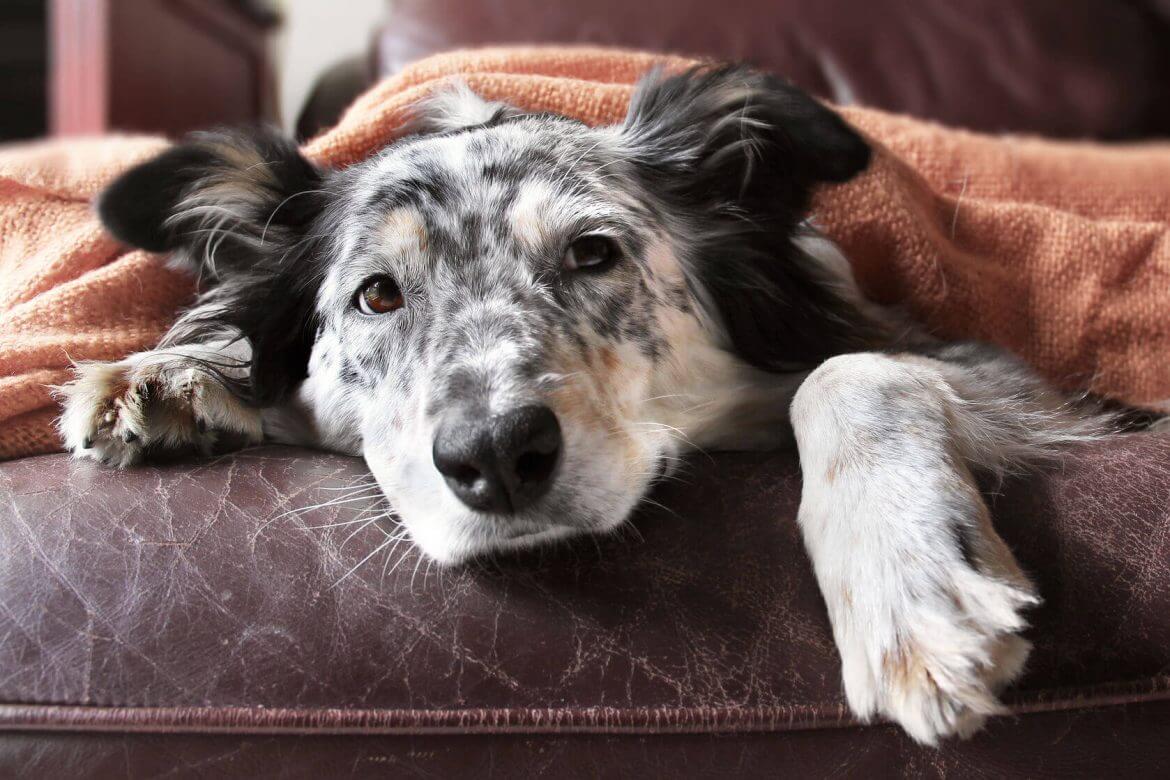 Help your Pet Cope with Winter Pains
As the cold weather is quickly moving in, Pet Insurance Australia is reminding all pet owners to be mindful of pain their pets might experience this winter.
"This can be anything from signs and symptoms of arthritis to remembering to move your cat's bed into the sun," Nadia Crighton spokesperson from Pet Insurance Australia says. "Our pets feel the cold, particularly short coat breeds, puppies and kittens, and of course our ageing pets."
Once the weather does become cooler, it's a good idea to have a plan to keep pets comfortable. Remembering that as the sun casts shadows in different areas, zones once drenched in sunlight might become cold, damp, areas.
"Moving kennels into the sun, and cat beds into light drenched windows can help keep your pet warm when you are not at home," she says. "For older dogs, consider using coats at night and if your pet predominantly lives outside, consider bringing them into a laundry or protected area."
May pets can also start to show signs of arthritis was the weather cools. Symptoms include:
Licking joints
Pacing, particularly at night
Groaning when lying down or getting up
Joint stiffness
Yelping when jumping or running
A reluctance to get up
Unusual walking
"If you notice any of these symptoms or you are concerned about your pet's mobility, please chat with your vet," Crighton urges. "The medication now available for arthritis is giving a new lease on life to many arthritic bound animals."
Pet Insurance Australia has noticed a steady increase in arthritis claims over the past six years. "In 2010, we saw just over 2 000 claims for arthritis, this number is now well over 15 000 claims per year."
"If your dog does have a thinner coat, it's important to consider their warmth during these cooler months." Breeds like Huskies, Alaskan Malamutes and German Shepherds will adjust to the cooler climate more easily, but Boxers, French Bulldogs and Greyhounds will benefit from wearing dog coats.
Other things to consider during cooler weather:
Outside time – Many dogs will feel the cold. A good rule of thumb is to go outside with them. If it is too cold for you, it is too cold for them. So, adjust their outside routine accordingly to ensure they are kept warm and dry.
Exercise – It's important to keep your pets moving. Investing in a good rain coat and sticking to the routine regardless of the weather is essential. Ward off the winter bulge with a good schedule for walking and playing.
Water – If you are concerned that your pet is not drinking enough, consider soaking their biscuits in warm water for one meal per day. Also check outside water bowls for ice.
Grooming – For many double coat breeds (cats and dogs) this time of year it is essential to groom your pet to check for mats and tangles.
Get the latest Pet Insider Tips & News
We offer award-winning* pet insurance policies to protect your furry friend's health and wellbeing. Get a quote today and give your pets the care they deserve.
get in touch
Do you have any
enquiries about our
insurance policies?
Archives
Categories