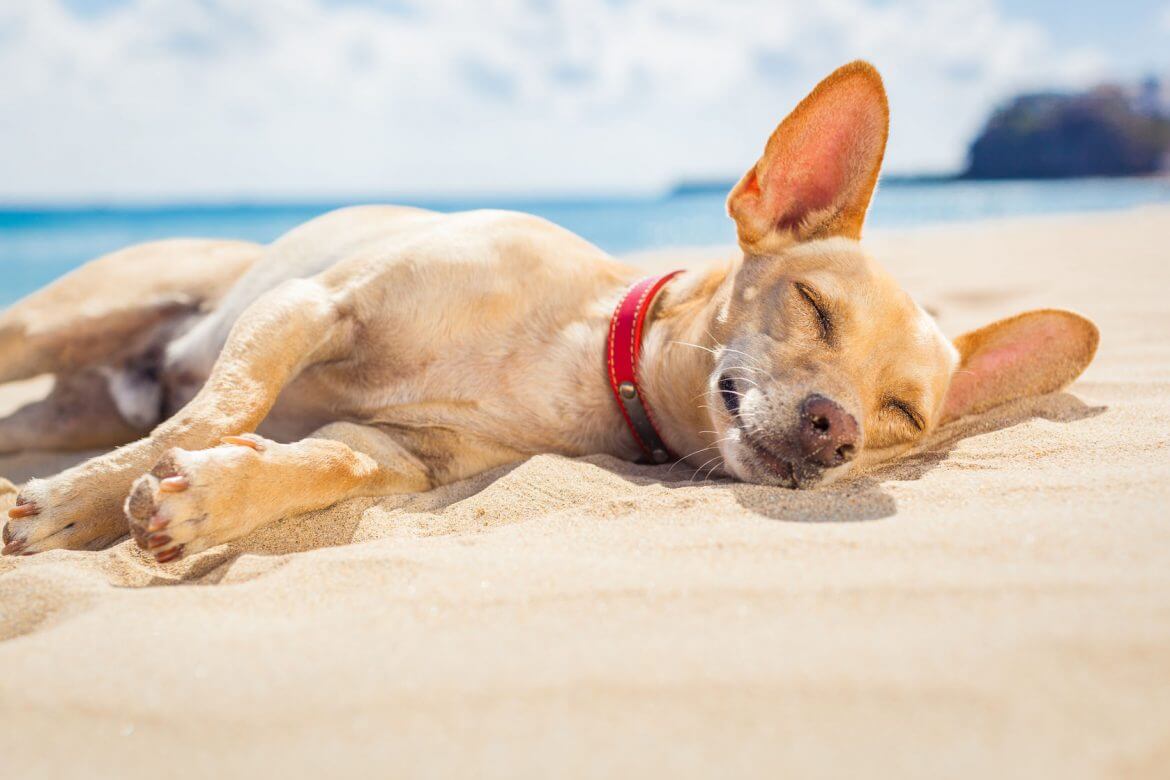 Heatwave Warning
Pet Insurance Australia is urging all Australians to consider keeping their pets cool and comfortable as temperatures continue to soar across the country.
"Dogs and cats can succumb to the heat very quickly," states Nadia Crighton from Pet Insurance Australia. "It's really important that pet owners are extra vigilant when it comes to keeping their pets cool."
Ensure your pet has adequate shade around their outside area and remember to keep their water bowls out of the sun as well.
"During this type of weather, consider allowing your pet to have access to a cool inside area like a laundry room," suggests Crighton. "Adding some additional water bowls is also a good idea."
Tips to Keep Your Pet Cool
Ample shaded areas
Hose down concrete or under trees for a cool place to lie
Extra water bowls
Freeze ice-cream containers filled with water and add a few dog biscuits for a cool fun treat
For cats, consider using ice-cubes
Keep bedding and kennels out of the sun
Only walk your dog early morning or in the evening
Know the signs of heat stress and seek veterinary treatment quickly
Clip long-haired breeds of cats and dogs
"A good tip is to only use plastic or ceramic water bowls," recommends Crighton. "Stainless steel can get very hot very quickly, leaving your pet with a hot bowl of water."
Pet Insurance Australia is also reminding pet owners not to leave their dogs in cars.
"Dogs and cats die in hot cars …very quickly," Crighton says. "Always check that your cat has not been locked in the car, and please never leave your dog in a vehicle, even if you are only quickly running into the shop. A long queue or bumping into a friend could spell life or death for your beloved pet."
Brachycephalic breeds, such as Pugs and Bulldogs, are also more susceptible to the heat as the structure of their heads prevent adequate air flow and natural cooling of the body.
"It's very important that owners of these breeds take extra care during this spell of unbearably hot weather."
Older and younger pets, obese animals, and those suffering from health-related issues are also at risk of overheating quickly.
Heatstroke (hyperthermia)
It is extremely important that every pet owner understands the early signs of heatstroke. Dogs and cats die very quickly from heatstroke, unless it is immediately treated. If you suspect your animal is suffering from heatstroke or heat stress, do not hesitate in seeking medical attention. Heatstroke can cause irreversible cell damage to animals that can quickly result in death.
Heatstroke symptoms are:
Pet distress
Restlessness
Excessive panting
Large volumes of saliva
Bright red or bluish purple gums
"Use your intuition, and trust your inner-voice. If your animal does not seem right, seek help," recommends Crighton.
Get the latest Pet Insider Tips & News
We offer award-winning* pet insurance policies to protect your furry friend's health and wellbeing. Get a quote today and give your pets the care they deserve.
get in touch
Do you have any
enquiries about our
insurance policies?
Archives
Categories