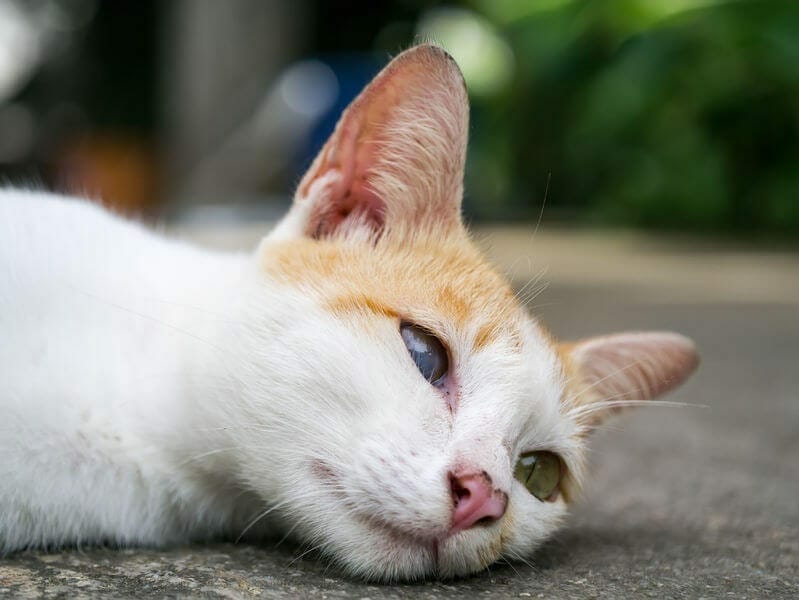 Hard of Sight – Vision Loss in Pets
Do you have a pet who seems to be losing their eyesight? Are you in need of some tips on how to best prepare for life with a blind pet?
Many pets, particularly our older furry friends, may begin to lose their eyesight. If your pet has a sudden onset of blindness, especially if they are young, it is very important to seek professional veterinary treatment immediately. Older pets will also need to have their vision checked, as some vision loss is treatable, while other sight problems can signify serious illness.
Symptoms of vision loss;
Bumping into objects
Clumsiness
No desire to go outside at night
Difficulty finding familiar objects such as water bowls
Confusion
Clouding of the eye
Walking with caution – some pets will walk with high front legs or with their noses to the ground
Difficulty catching balls
If you do notice any of the above, it is very important to take your pet to the local vet to ensure you rule out any other causes to your pet's loss of sight.
But what are the main reasons behind vision loss in pets?
Some breeds are more susceptible to vision loss and eye problems. They can also be hereditary, due to illness or injury. If you are in contact with your pet's breeder, you may be able to get some very valuable information in regards to vision loss and genetics of your breed. Dogs that suffer from diabetes can also succumb to cataracts and blindness. However, only your veterinarian can make a diagnosis and treatment plan for your pet. It is vital that you do not take vision loss, at any stage, lightly.
Living with a vision impaired pet
Pets suffering from complete or partial blindness will need a little extra thought. But with understanding and forward planning your pet can happily live in a secure and safe environment.
Stick with your routine. Walk and feed them at the same time every day, etc. Change as little about your pet's routine as possible.
Restrain from moving the furniture around your home. Your pet will find security in familiarity. You will also be very impressed how well your pet can find their way around the home, when they know where everything is.
Consider purchasing a pet water fountain so your cat or dog can always locate the water bowl.
Training, training, training. Learn how to train a blind dog and ensure your dog is good on the leash. Dogs have been known to adjust to blindness quickly if the owners allow them …meaning, no carrying your dog around. Keep your strong leadership qualities. This gives your dog security, if you are feeling sorry for your pooch you are much less likely to offer the leadership qualities your dog needs to get them through this period of uncertainty. If you are unsure, contact a blind-dog training specialist for advice.
Consider scent marking your home.
If your pet is having a little trouble adjusting, consider investing in a hoop-harness. These devices are strapped to your dog and will stop them from bumping into objects.
Lots of comforting words and pats.
Always announce yourself when you come close to your pet to avoid startling your animal.
Living with a blind dog or cat will take some adjustment for you and your four-legged friend. However, after the initial change your pet will live out a very happy and full life. Many dog owners who are guardians of blind companions, state that most would never even know their dog was vision-impaired. You will share an amazing and special bond with your blind friend and have a whole new appreciation of how amazing canine and feline companionship is.

A BIT ABOUT THE BLOGGER:
Nadia Crighton is a well-known and accomplished Australian Journalist and pet magazine Editor. As a busy mum of four humans, two dogs, 50 sheep, one cat, a handful of chickens and a goat named Billy (and let's not forget the axolotls!), she simply adores pets of all shapes and sizes. These are her personal thoughts and advice from many years of pet-ownership and working within the pet industry.
Do you have a pet who seems to be losing their eyesight? Are you in need of some tips on how to best prepare for life with a blind pet?
Get the latest Pet Insider Tips & News
We offer award-winning* pet insurance policies to protect your furry friend's health and wellbeing. Get a quote today and give your pets the care they deserve.
get in touch
Do you have any
enquiries about our
insurance policies?
Archives
Categories