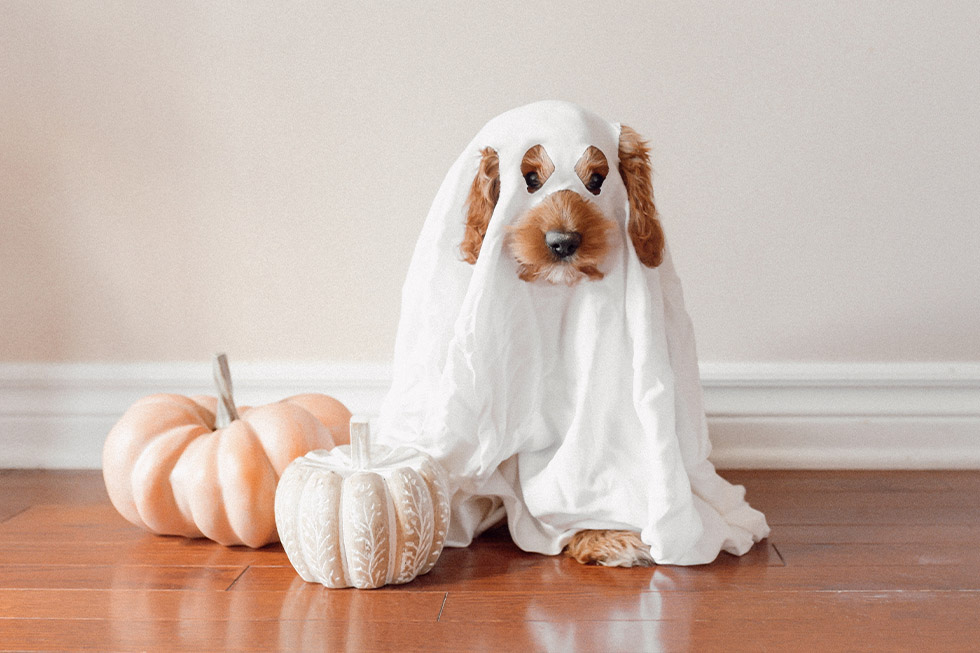 Halloween Celebrations
Throwing a Halloween party? Pet Insurance Australia has some timely advice for pet parents to keep their spooky four-legged friends safe.
After a celebration free few years, due to COVID and lockdowns, understandably many Australians will be looking to entertain at full speed. This includes Halloween.
"We are all itching to get out and enjoy life at full steam," Nadia Crighton from Pet Insurance Australia says. "As we are completely released from covid restrictions, many Aussies will be looking to host Halloween parties this season."
However, celebrations can spell disaster for our canine and feline friends.
"It's important that party hosts seriously consider their pets during celebrations to ensure they are protected from accidental injuries and illnesses," Crighton warns. "It's not uncommon to see certain statistics increase during festive situations when pets can get themselves into trouble."
TOP TIPS TO KEEP YOUR PETS SAFE
Ensure all rubbish is correctly stored and out of reach of pets.

Have a 'safe zone' area you can put your pet in when you cannot supervise them.

Discourage guests from feeding your pet.

Never leave a pet in a costume unsupervised.

Keep gates closed and pop signs up to alert guests to your pet's presence.

Keep cats indoors for the night.
"One of the big ones with any entertaining situation is foreign body ingestion," Crighton warns. "With dogs being master scavengers, finding the delicious skewer or corn cob can cause ample medical problems."
Having a good plan for removing and storing your rubbish is essential, as well as encouraging guests not to feed your pet, no matter how hungry they seem. Pancreatic problems from ingesting too much human food can pose a big problem for pets.
"For some pets, it's just best to keep them in a safe room and away from the entertaining, particularly if you cannot 100% supervise them."
Pet Insurance Australia also recommends keeping cats indoors for this spooky night. 
"Keeping your cat indoors is highly recommended to guarantee their safety," she says. "Sadly, cats can become a target during Halloween celebrations, so popping them inside, with a litter tray and food for the night, is the best option."
It is also important to be extra vigilant when dressing up your cat or dog in pet costumes.
"Pet costumes are all the rage this Halloween. However, it is imperative that pet owners understand that pets need to be supervised when dressing-up to prevent injury," Crighton warns. "Becoming dangerously tangled in pet costumes is not uncommon and can lead to painful injuries."
Featured by:
Photo by Paige Cody
Get the latest Pet Insider Tips & News
We offer award-winning* pet insurance policies to protect your furry friend's health and wellbeing. Get a quote today and give your pets the care they deserve.
get in touch
Do you have any
enquiries about our
insurance policies?
Archives
Categories