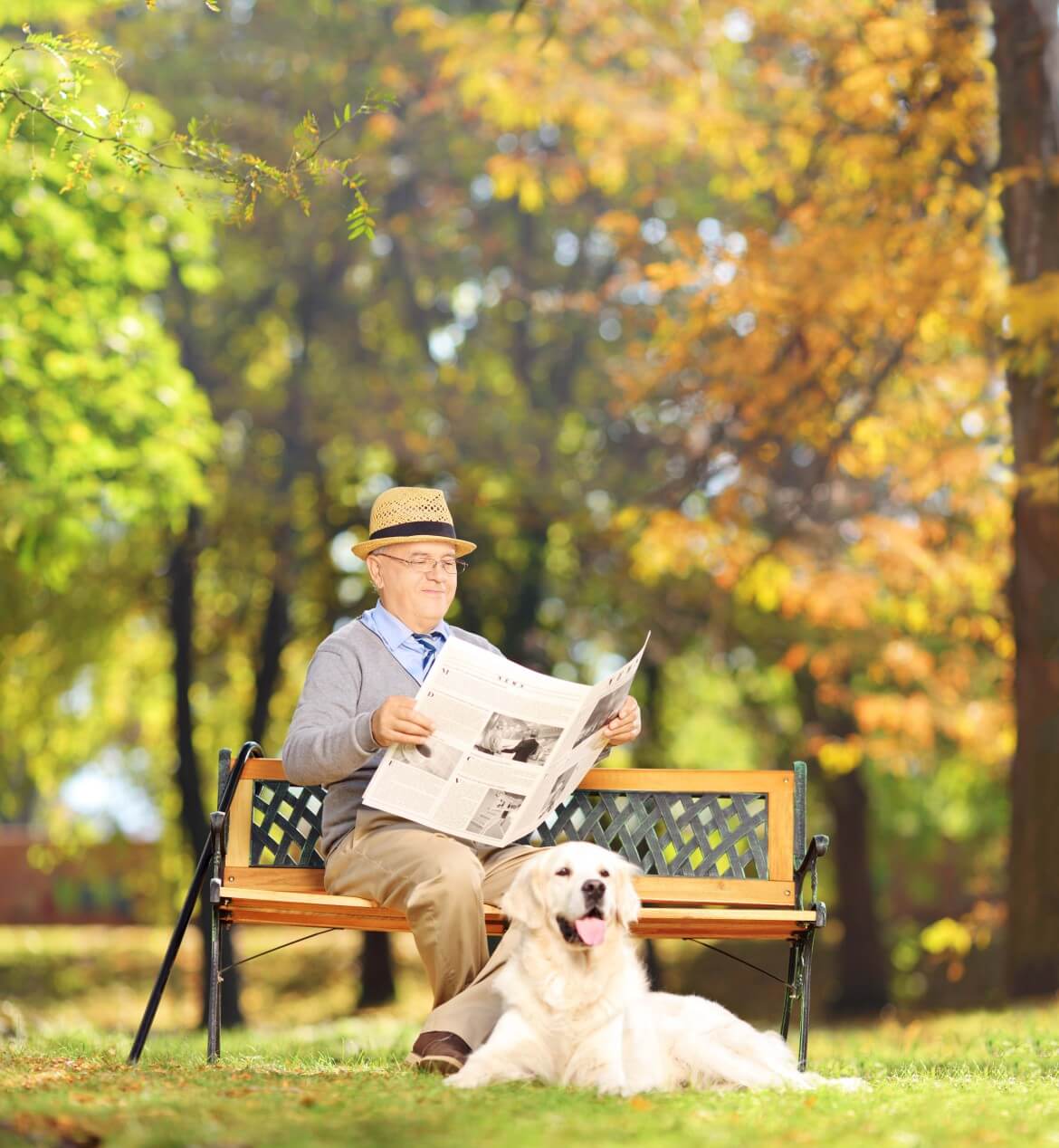 Golden Oldies
In this day and age, many of our pets are living longer and staying healthier. There is always plenty of pawing advice on; training, kitty-litter issues, and how to solve those crazy pet antics we all love to hate. But what about our older pets, how can we best help them through their golden years?
Pet Exercise
As our pets age their desire to run endlessly after the ball, or hang from the top tier of the cat scratcher slowly diminishes. So what level of exercise should we be encouraging our older pets to undertake? It's important that our older pets do enjoy some limited exercise, depending on their age, ability, and any underlying medical conditions.
The most important thing is to know your pet's limits. Take note if Rover seemed to get off his bed a little slower the day after a long walk, and adjust your pet exercise regime, difficulty and distance until you find the right balance. Older pets also need regular vet checks to help them ease into their golden years pain-free.
Common Problems
Most pets will suffer some common aliments as they age. The two most common problems are arthritis and eye conditions. The good news is that many of these issues can be alleviated with veterinary assistance.
Arthritis is a painful degenerative disease that causes inflammation and pain in affected joints. The pain can cause many of the signs / symptoms associated with the disease. These signs include:
Limping
Licking, biting or chewing a specific area
Stiffness after exercising
Muscle Atrophy or decrease in muscle mass due to inactivity
Difficultly moving
Irritability or change in behaviour while being handled
Seek Veterinary Advice
If you notice any of these changes in your pet, old or young, veterinary advice is paramount to ensure that your loved pet is not in any undue stress and pain.
There is also a great selection of complementary products available to help your pet as they age. Probably the most popular and widely used of these products would be Green-lipped muscle. With proven anti-inflammatory properties this supplement can assist in joint health and arthritis. Green-lipped muscles powder contains a host of natural occurring nutrients including; omega-3 fatty acids, glucosamine and chondroitin.
A study by the American Society for Nutritional Sciences also declared that; nutrients present in green-lipped mussel powder "act synergistically to reduce inflammation and pain, to limit further cartilage degeneration and, potentially, to support the regeneration of damaged joint cartilage."
     EYES
Many older pets will also suffer from a degeneration of their eyesight and general eye health. Common signs to look out for are:
Discoloration of the eye
A white/cloudy film over the eye
Discharge
Visible third eyelid
Watery eyes
Your pet's eyes should be clear and bright, and the area around the eyeball should be white and pupils of equal size. If you suspect any problems, seek veterinary advice.
Tools to Help
Our aging pets need good support while sleeping and resting. A good outdoor and indoor bed will helping aging joints and give your pet extra comfort during their senior years. There are some fantastic beds on the market that can also offer amazing support including trampoline beds and specialised foam mattresses that offer the ultimate in orthopedic support. Talk to your vet about a product that can help your little or big pet. Investing in a correctly designed orthopedic bed can also help your pet rest, and reduce pain quite dramatically. Many older pets do 'pace' at night trying to get comfortable, a good bed will prevent this 'pain pace' and help them sleep at night.
Diet is also very important for arthritic and aging pets. Overweight pets will ultimately be more uncomfortable as they age. A proper diet will ensure that your pet is getting all of the nutrients they need, while also being in the correct weight range for their size, age and exercise requirements.
Ramps can also assist older dogs, particularly large breed dogs. An older age pet should be discouraged from down from high areas so you'll need to adjust according. Even some cats do not like to jump (as much) as they age. Always seek veterinary advice if your pet suddenly stops jumping, or is showing signs of pain while jumping.
Most importantly talk to your vet. There are many options available to help your pet live a long and pain-free lifestyle, without busting your budget.
A BIT ABOUT THE BLOGGER:
Nadia Crighton is a well-known and accomplished Australian Journalist and pet magazine Editor. As a busy mum of four humans, two dogs, 50 sheep, three cats, a handful of chickens and a goat named Billy, she simply adores pets of all shapes and sizes.
Get the latest Pet Insider Tips & News
We offer award-winning* pet insurance policies to protect your furry friend's health and wellbeing. Get a quote today and give your pets the care they deserve.
get in touch
Do you have any
enquiries about our
insurance policies?
Archives
Categories