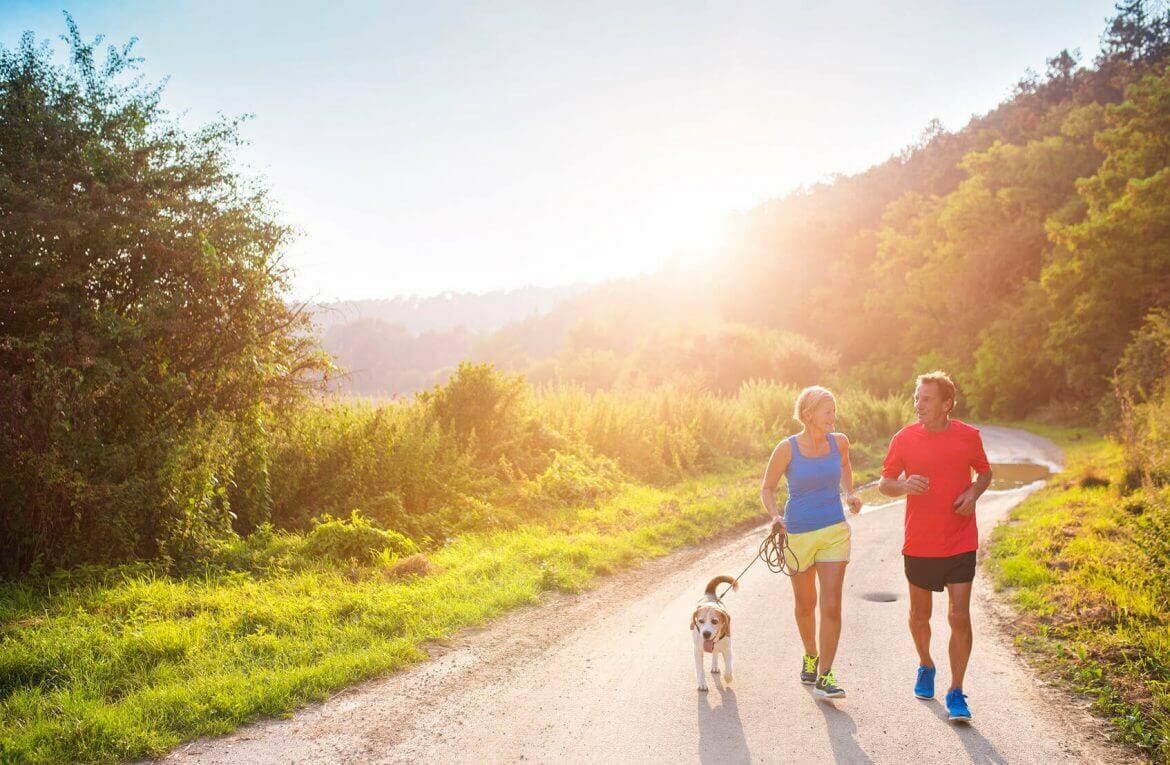 GETTING FIT, TOGETHER
Obese, overweight, pudgy, plump, chubby, tubby, podgy, and large are just some of the words to describe the epidemic that is sweeping the globe. But it's not only the two-legged variety that is succumbing to this deadly problem. The battle of the bulge is now having a dramatic knock-on effect on the Australian pet population.
"It's pretty scary when you look at the impact being overweight can have on our pet's overall health," Nadia Crighton from Pet Insurance Australia says.
When the pet loving public truly understand the impact weight has on the life of a companion animal, Pet Insurance Australia believes that this will change.
Veterinary Science Professor Paul McGreevy agrees; "Obesity increases the risks of the very same diseases us chubby owners are predisposed to – diabetes, osteoarthritis, cardiovascular diseases and cancer," he says. "But it also directly compromises the quality of life by limiting physical activity, a consequence that has a knock-on effect for owners who stand to lose some of the health benefits of pet ownership."
This is the main drive behind Pet Insurance Australia highly endorsing products such as the FitBark, that can help dog owners set goals and monitor their pet's activity levels, while also providing valuable information for vets.
"With the similar FitBit product improving the quality of life for countless individuals across the world, it's wonderful that FitBark can now help motivate many canine companions, and their owners, to get moving."
Products that allow owners to take control of their dog's fitness and monitor their activity are vital when considering how to best prevent obesity now and in the future.
"Fit dogs want to live life to the max, and so they tend to encourage physical activity in their owners too," Professor McGreevy says. "Getting fit together is just another way in which we can feel the benefits of pet ownership."
These types of products are forging the way to help monitor the health and fitness levels of Australian pets, and they should be applauded.
Professor McGreevy also points to the 2005 detailed study that found Australia was a world leader in obese canines.
"This is why we introduced the dog-logbook to help owners monitor dietary intake and physical activity and VetCompass to allow their vets to report diseases as they encounter them," Professor McGreevy says. "FitBark works hand-in-hand with dog-logbook to help owners monitor physical activity and restfulness."
Obesity – THE FACTS
The latest research that suggests the increase in cruciate ligament problems and osteoarthritis in dogs could be linked to the rising rate of obesity.
"This is a big topic amongst many vets around the world, and owners really need to be aware of those costly and painful knock-on effects of allowing your pet to be overweight," Nadia from PIA says.
Claims for arthritis have risen approximately 600% in the past five years, with cruciate ligament statistics rising around 700%.
"Even setting aside the underlying increase in people choosing PIA to insure their cats and dogs, the shift in the claims rate for these conditions is simply astounding," Nadia concludes.
FitBark: www.youtube.com/watch?v=rhfHFv0lpsg
Doglogbook: www.doglogbook.com
VetCompass: http://sydney.edu.au/vetscience/vetcompass/
Get the latest Pet Insider Tips & News
We offer award-winning* pet insurance policies to protect your furry friend's health and wellbeing. Get a quote today and give your pets the care they deserve.
get in touch
Do you have any
enquiries about our
insurance policies?
Archives
Categories