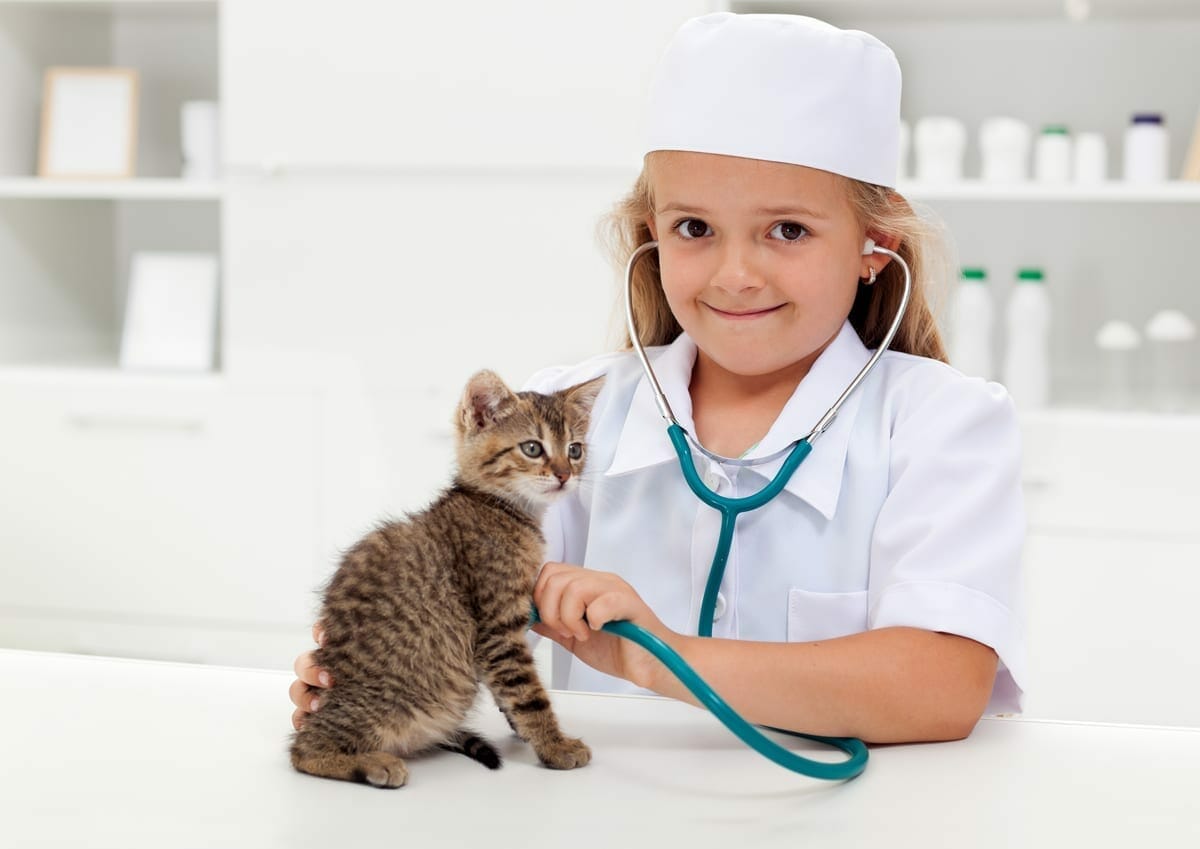 Future Vet Kids Camp Scholarship Winners
Future Vet Kids Camp Scholarship Winners
Pet Insurance Australia is proud to announce the PetSure Scholarship winners of the highly anticipated Future Vet Kids Camp.
"This is such a wonderful opportunity for two children to experience this amazing camp for free on behalf of PetSure," Nadia Crighton from Pet Insurance Australia says. "This camp is a truly magical experience for any child who is passionate about pets and showing in interest in the veterinary world."
Two young pet lovers from New South Wales! Emily Goudie, 10, from Avalon and Dana Alexander, 13, from Cooma are the recipients of the 2018 PetSure Scholarship to attend Future Vet Kids Camp in Sydney in January for free and learn about what it takes to be a vet.
What is Future Vet Kids Camp all about?
This veterinary-inspired school holiday program for young pet lovers caters to children aged between nine and 16 years of age to encourages responsible pet ownership, the profession of veterinary medicine and a love and appreciation of all animals and their habitats.
The program offers many new experiences for aspiring junior vets including;
• Taking blood
• Suture workshops
• vet hospital excursions
• handling animals of all shapes and sizes
• and much more
"The participants of the Future Vet Kids Camp simply love the experience they have alongside other pet passionate kids."
Future Vet Kids Camp January 2018 Program
The January 2018 schedule is once again packed with fun and educational 'animal adventures', excursions and talks by veterinarians, behaviourists and experts from animal rescue, reptile, small animal, canine sports groups and more!
Campers will learn about equine health, genetic diseases, breed identification (presented by Dogs NSW), pet nutrition, stem cell therapy – and that's just the beginning! They will get up close and personal with creepy crawlies, learn about wildlife conservation and animal rescue, and venture behind the scenes at vet hospitals! It's like watching Bondi Vet.
Get the latest Pet Insider Tips & News
We offer award-winning* pet insurance policies to protect your furry friend's health and wellbeing. Get a quote today and give your pets the care they deserve.
get in touch
Do you have any
enquiries about our
insurance policies?
Archives
Categories