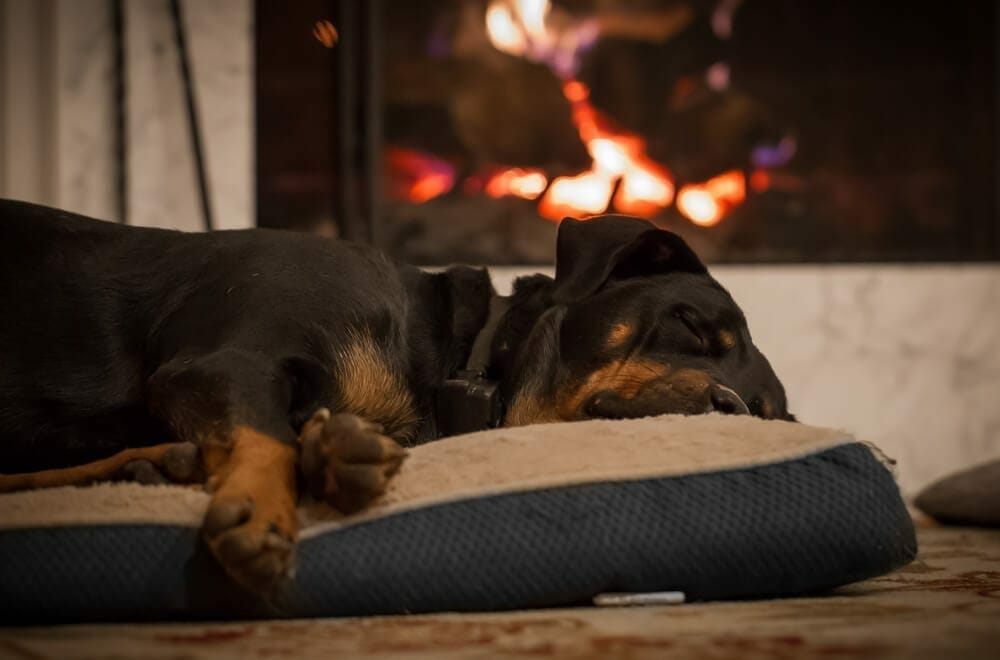 Fire Safety for your Pet
Need some advice on how to keep your pet safe around heaters and fires this winter? We also share great tips on how to prepare your pet for an emergency situation.
It's no surprise that many of our pets simply adore curling up in front of a roaring fire around this time of year. Like most of us two-legged kind, keeping warm in freezing conditions is a top priority.
Sadly, however, many pets are rushed to emergency hospitals around Australia suffering burns caused by getting too close to the warmth of a fire or heating source. So, how can we help keep our pets safe during this time of year?
#TOP PREVENTION TIPS:
Use baby gates or a fire guard to protect your pet from getting too close.
Train your dog to stay on their bed, which is at a safe distance away from the heater.
Do not use hot water bottles for dogs or cats.
Be sure to safety check electric heat-pads before use and do not use them unless you can actively supervise your pet. Always follow the manufacturers safety instructions.
Do not leave heaters on when you are not at home.
Keep hot drinks out of reach.
Use heaters with no exposed heating elements.
It's a good idea to turn the heaters off before you leave the house and consider alternative ways to keep your pet warm such as moving bedding into sundrenched windows or using a good fitting dog coat. Also consider elevating your pets bed. This can help prevent a cold floor transferring into a cold dog. Using nice snug dog beds and blankets can also assist.
#TOP TIPS FOR WARMTH
Use microwaveable heat packs
Dog coats
Dog/child friendly heaters
Blankets made from thermos material
Plush beds
Elevate your dog's bed
Use the sun and keep your pet in a naturally warm area
Keep hot drinks away from swishing tails
During an Emergency
This time of year, many homes come under the threat of danger from fires starting around heating sources. Having an evacuation plan that includes your pet is a good idea. Have a meeting point outside that the whole family is aware of. Chat about what will happen with pets and who will be responsible for helping them escape. Keep a dog leash and basic emergency kit in your car. Even have a mock emergency and see how quickly you can all evacuate the home and the best routes to take. Having a plan is the best way to ensure that during a stressful situation everyone knows what they need to do, how to get out, where to meet and the responsibilities they may have.
What to do?
If your pet does suffer a burn it is vital that you seek veterinary treatment quickly. Burns can take up to 48hours to show their full extent, and your pet will be in a lot of pain during this time. For dogs, it is advisable to pop a soft muzzle on or make one from a bandage.
Put any flames out quickly and turn off the power if a heater is involved.
Do not use ice or any ointments
Cool the area with a sterile wet cloth
Get to the vet immediately
Get the latest Pet Insider Tips & News
We offer award-winning* pet insurance policies to protect your furry friend's health and wellbeing. Get a quote today and give your pets the care they deserve.
get in touch
Do you have any
enquiries about our
insurance policies?
Archives
Categories