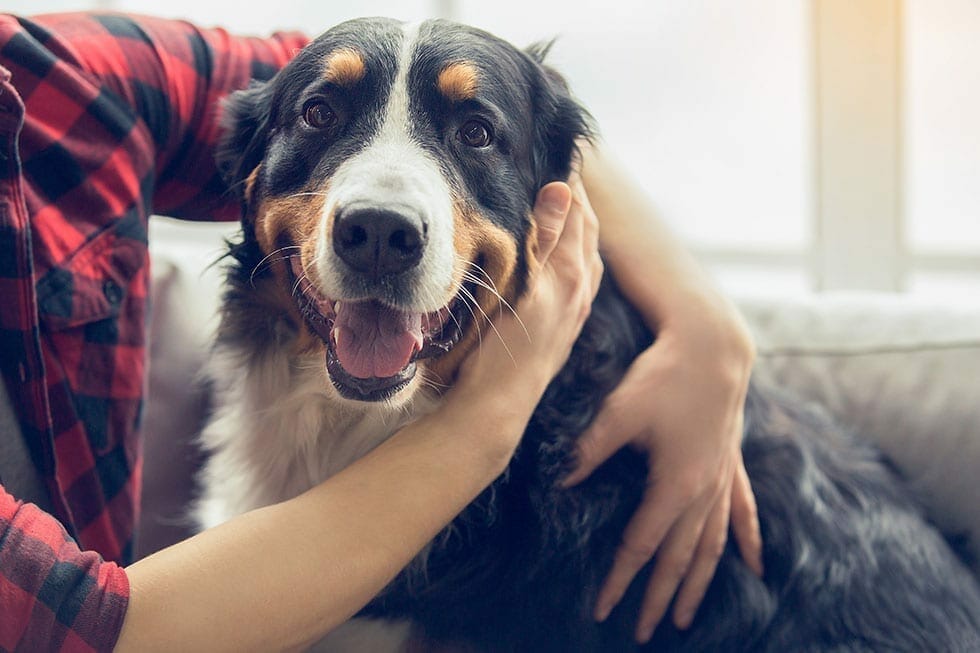 Finalists' Announcement media release
JETPETS COMPANION ANIMAL RESCUE AWARDS FINALISTS REVEALED Unconditional love changing lives – over 1,000 entries received.
The Jetpets Companion Animal Rescue Awards is thrilled to announce the FINALISTS of the 2019 Awards, which celebrate and recognise achievements in the rescue, rehabilitation and rehoming of companion animals Australia-wide.
186,000 pets remain unclaimed in Australia's pounds and shelters every year¹, and thousands of volunteers dedicate their time to finding homes for surrendered and abandoned animals. The Rescue Awards is the platform to showcase excellence and innovation in rescue. In its second year, the program attracted more than 1,000 entries – more than double that of last year's!
"We received many excellent industry submissions from around the country. The finalists have not only demonstrated best practice in animal care, but also ensure the sustainability of their organisation for the future" said Cathy Beer, Rescue Awards founder and rescue advocate from Pets4Life, an independent education resource for cat and dog guardians.
"Hundreds of entries of pet adoption and foster care were received for theAdvocate® People's Rescue Story category. The judges were moved by extraordinary stories of resilience and human-animal bond. The entries are an inspiration to rescue organisations to continue their efforts in saving and rehoming companion animals," she said.
This year, Jetpets is again the Platinum Rescue Hero and naming Partner. Sandy Matheson, Jetpets Managing Director, said: "Jetpets is proud to support The Companion Animal Rescue Awards in its second year. It has been fantastic to watch the program gain momentum as we all continue to celebrate the inspiring work rescue groups and volunteers achieve day in and out for animals around Australia. The awards are a very humbling initiative to be involved in and I congratulate all of the finalists."
JUDGES:
Nell Thompson, Coordinator for Getting 2 Zero (G2Z) and Secretary of the Australian Institute of Animal Management (AIAM).
Tim Vasudeva, Director of Corporate Affairs at Animals Australia.
Vickie Davy, Co-Founder & joint CEO of PetRescue, not for profit organisation that brings thousands of rescue pets face-to-face with thousands of potential adopters every day.
Dr Anthony Bennett, Veterinarian & Co-star of Lifestyle Channel's TV seriesVillage Vets.
Sandy Matheson, Founder & Managing Director of Jetpets, a pet travel company focused on the safety, comfort and welfare of pets.
Dr Anne Fawcett, Animal Welfare Veterinarian. Dr Anne's blog issmallanimaltalk.com.
Dr Michael O'Donoghue, Small animal veterinarian and Co-Founder of 'People and Pets', a nationwide grief and pet loss counselling service.
Dr Alex Hynes, Emergency Veterinarian &co-star in the new series of Bondi Vet TV show.
Anne Boxhall, Companion animal welfare advocate with 28 years' experience in sheltering and rescue.
Dr Liisa Ahlström, Veterinarian, Companion Animal Products, Bayer Animal Health
Dan White, Senior Brand Manager, Bayer Animal Health
Cathy Beer, Founder of Pets4Life
2019 FINALISTS
Outstanding RescueGroup: Forever Friends Animal Rescue (VIC), Greyhound Rescue NSW, Maneki Neko Cat Rescue (VIC), Perth Rescue Angels(W.A)
Outstanding New Rescue Group: Precious Paws Animal Rescue (QLD), Dandy Cat Rescue (VIC), Small Paws Animal Rescue QLD, Purrfect Paws Rescue (S.A)
Outstanding Animal Shelter: Just Cats Tasmania, Second Chance Animal Rescue (VIC), Cat Haven (WA), Central Coast Animal Care Facility (NSW)
Outstanding Council Animal Shelter: Sutherland Shire Animal Shelter (NSW)
Innovation in Rescue: AMRRIC's One Health Program (NT), Lort Smith and Pets of the Homeless (VIC), Project Meow Geelong Cat Kindness Initiative &Desexing (VIC)
Community Education and Outreach Program: Second Chance Animal Rescue Outreach Program (VIC), PAWS: Pet Awareness & Safety Program (Camden Council, NSW), MADI Mobile Cat Desexing (Lost Dogs Home, VIC), Spring Valley Program (Claws and Paws, NSW)
Volunteer of the Year: Sue Quartermain of RSPCA Victoria, Jill Pottter of Forever Friends Animal Rescue (VIC), Margaret Panetta of RSPCA Victoria, Robert Morgan of RSPCA Victoria, Angela Hardsof Pakenham Pony Rescue (VIC)
Advocate® People's Rescue Story: Read the amazing and inspiring stories from our 10 finalists.
To find out more, click here.
WINNERS REVEALED
The winners will be celebrated at the Jetpets Companion Animal Rescue Awards ceremony on 12 September 2019 during the 8th National G2Z Summit & Workshops at the Mantra-On-View, Sunshine Coast, Queensland. More information to come via the Rescue Awards website.
The Rescue Awards ceremony will be streamed live on Facebook at @rescueawards at 6.15pm AEST on 12 September 2019.
PHOTOS
For photos, please visit the website here or contact Cathy at cbeer@rescueawards.com.au
Photos credited to the Jo Lyons Photography, the Rescue Awards official photographer where applicable.
For updates on the Rescue Awards program, please visit www.rescueawards.com.au, sign up to the e-newsletter or follow the Rescue Awards on Facebook, Twitter and Instagram. #jetpetsrescueawards2019
¹PetRescue.org.au
About Pets4Life: Pets4Life is an independent education resource for cat and dog guardians and those who are thinking of getting a cat or dog. Our goal is to help reduce cat and dog surrender and improve pet well-being in Australia. After over 20 years in the corporate world as a professional marketer, Cathy Beer pursued her passion for pet welfare and created Pets4Life in 2013 after interviewing leaders in the companion animal welfare space. Cathy is completing the Delta Institute of Australia course to attain a Cert IV Companion Animal Services and an accredited Delta dog trainer. Cathy is a voluntary member of Willoughby Council's Companion Animals Committee and a volunteer instructor at the Sydney All Breeds Dog Club. Visit pets4life.com.au
 About Jetpets: Jetpets are Australia's leading pet travel experts. Their in house team of pet travel consultants, pet handlers and resident vets have been caring for people's beloved pets for over 27 years. Setting the highest standards of care for pets travelling interstate and overseas, the Jetpets team love nothing more than reuniting and bringing families together. Jetpets provide a complete pet travel service, taking care of everything involved in transporting a pet from their home to their final destination. For helpful information on pet travel visit www.jetpets.com.au, or to speak with an experienced pet travel consultant on 1300 668 309.
Rescue Hero (Platinum)

Gold Rescue Partners

Silver Rescue Supporters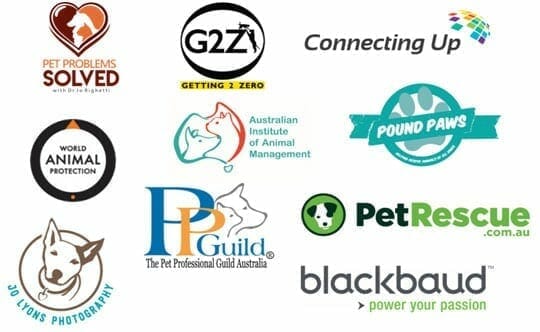 Rescue Awards Ceremony Supporter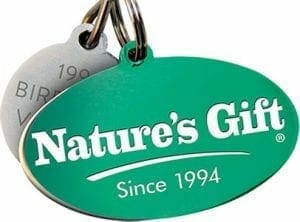 Get the latest Pet Insider Tips & News
We offer award-winning* pet insurance policies to protect your furry friend's health and wellbeing. Get a quote today and give your pets the care they deserve.
get in touch
Do you have any
enquiries about our
insurance policies?
Archives
Categories