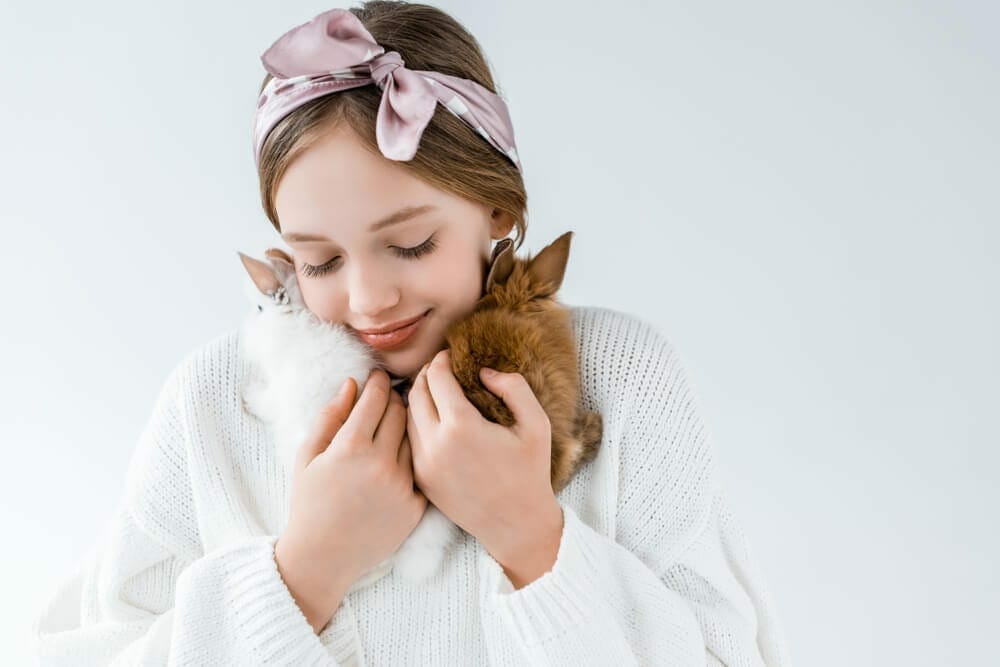 Fighting Animal Cruelty
As the fight continues against animal cruelty, Pet Insurance Australia highly commends the continuing actions The Body Shop Australia is taking to rid the world of cosmetic testing on animals.
"It's still quiet shocking that in Australia there is currently no law to prevent businesses testing their cosmetic products on animals," Nadia Crighton from Pet Insurance Australia says. "The Body Shop have been fighting this cause for so many years, hopefully come this July, the Australian Federal Government will have committed to a full ban on this practice."
Cruelty Free International estimates that approximately 500,000 animals are still used for cosmetic testing every year, in various countries. Sadly, a single ingredient being tested can kill approximately 1,400 animals.
"There are also countries around the world that require animal testing before allowing the product to be imported and sold," Crighton says. "Some Australian cruelty-free companies such as LUSH and Paul Mitchell have boycotted selling in countries like China until the regulation is lifted."
With modern testing now available the use of animals for cosmetic testing is simply outdated, unwarranted and more importantly cruel. Animal testing is also not 100% accurate, so the push for an educated change is needed on a global scale.
"The Body Shop Australia has just announced that they will also be a proud sponsor of the RSPCA's incredibly popular Million Paws Walk," Crighton says. "This is by far Australia's biggest dog walk to fight against animal cruelty and it's wonderful to see these two powerhouses joining forces to combat cruelty on all levels."
The Body Shop Australia alongside Cruelty Free International is hoping to secure eight million signatures calling for a worldwide ban on cosmetic animal testing in their Forever Against Animal Testing campaign.
"This is such an important cause that really hits the heart and soul of many pet owners," Crighton says. "PIA encourages all Australians to take part in this wonderful campaign to help rid the world of cosmetic testing on animals."
The petition can be signed on-line at foreveragainstanimaltesting.com and social media users are being urged to use the #ForeverAgainstAnimalTesting hashtag to raise awareness.
The RSPCA Million Paws walk takes place on Sunday May 20 right across Australia.
"This is one of the biggest days on the pet calendar and certainly a must for all pet loving people," Crighton says. "A wonderful way to hit the pavement in support of abolishing animal cruelty, while also raising money to help support the RSPCA."
Get the latest Pet Insider Tips & News
We offer award-winning* pet insurance policies to protect your furry friend's health and wellbeing. Get a quote today and give your pets the care they deserve.
get in touch
Do you have any
enquiries about our
insurance policies?
Archives
Categories