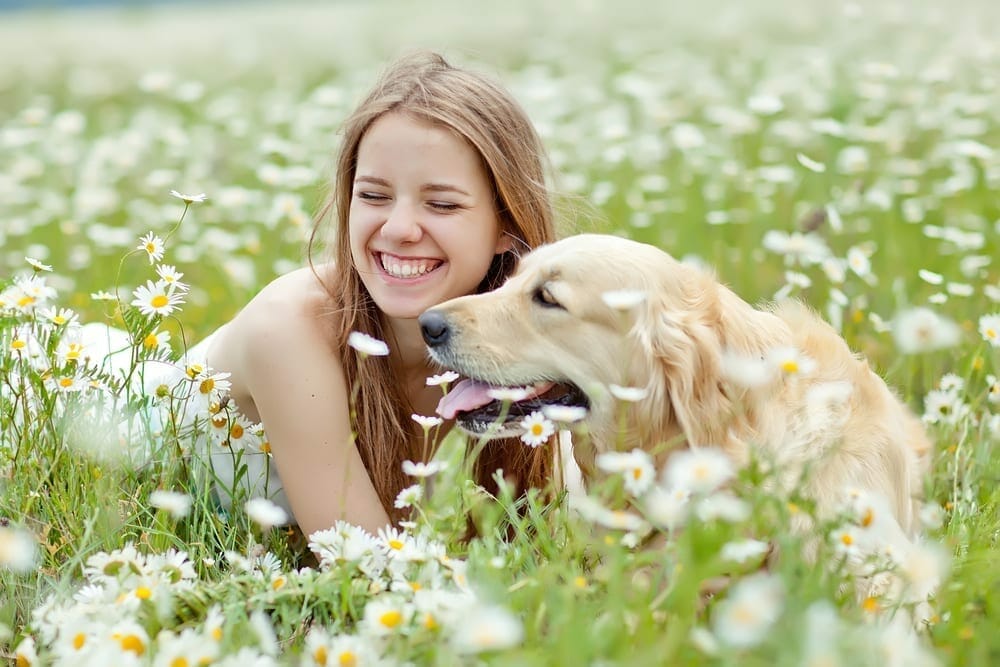 Feeling Good
Pet Insurance Australia explores the reasons why owning a pet is so beneficial, not only for your health but also your general wellbeing.
There is nothing quite like the feeling of unconditional love. For most pet owners this is exactly how they feel when they are greeted with a slobbery-tail wagging bundle of fur, or the masses of meows and headbutts when arriving home from work.
It is an indescribable amount of joy sharing your life with a pet. Perhaps it's because our humble companions are able to snap us into the present. They have an uncanny ability to allow owners to only concentrate on the now. Pulling us out of thoughts of past pains, or the fearful future, that can lead to anxiety and stress.
Scientists now agree that there are actual physical benefits for pet ownership. Over the years studies have shown that they can reduce stress and help with a range of issues. Today, many dogs and cats are used in therapy situations and have even been noted to help during times of sickness.
Some Amazing Studies
State University of New York study reveals that people experienced less stress during specific tasks when their pet was present. More so than if they were in the company of a close friend or spouse. The pet owners had lower heart rates, blood pressure and also a lower reactivity to the stress tests. The pet owners also returned to stable levels more quickly than their counterparts who did not have pets.
UCLA Professor and Psychologist Judith Siegel published a report noting that AIDS patients were much less likely to suffer from depression if they owned a pet.
Journal of the Royal Society of Medicine, after a 10month study, concluded that owning a pet made a significant reduction in minor health complaints during the first month of ownership. For dog owners, this effect was sustained for 10months. The 'pet' group also scored higher in general health questionnaires. The results provided evidence that owning a pet has positive effects on human health and behaviour and in some cases, these effects are relatively long term.
A Swedish study, published in Scientific Reports 2017, looking at 3.4 million people concluded that dog ownership was associated with a lower risk of cardiovascular disease and all-cause mortality in the general population.
The Journal of Allergy and Clinical Immunology reports that cat exposure in early life decreases the risk of asthma in children. Showing that cat and dog exposure (especially cat) from birth was associated with a lower prevalence of asthma in young children.
This is wonderful news for those budding pet lovers out there who are desperately looking for a good excuse to become a pet owner. However, if circumstance prevents you from being a pet owner just yet – think travel plans, pet ownership costs and let's not start on rental properties woes – yes, we understand! The great news is scientist have also proved that just by looking at images of pets, can also help reduce stress and make you feel good (cue YouTube).
But the real benefits are in actually coming into contact with a pet. Patting a dog or cat can significantly reduce stress levels, this is one of the reason pets in workplaces are becoming so popular.
Many workplaces, that encourage a pet-friendly environment see massive benefits for their employees including;
More focus
Provide positivity in the workplace
Less stress
Better teamwork
Increased productivity
Calming effects
Increase in communication
Lower workplace stress
Benefit work/life balance
Allows mental breaks
Reduce depression and sad feelings
So, if you know of someone in your life who needs a pet-pick-me-up invite them out on your next doggy walk or invite them over for a cuppa with your kitty. It could be just what the doctor ordered.
Get the latest Pet Insider Tips & News
We offer award-winning* pet insurance policies to protect your furry friend's health and wellbeing. Get a quote today and give your pets the care they deserve.
get in touch
Do you have any
enquiries about our
insurance policies?
Archives
Categories