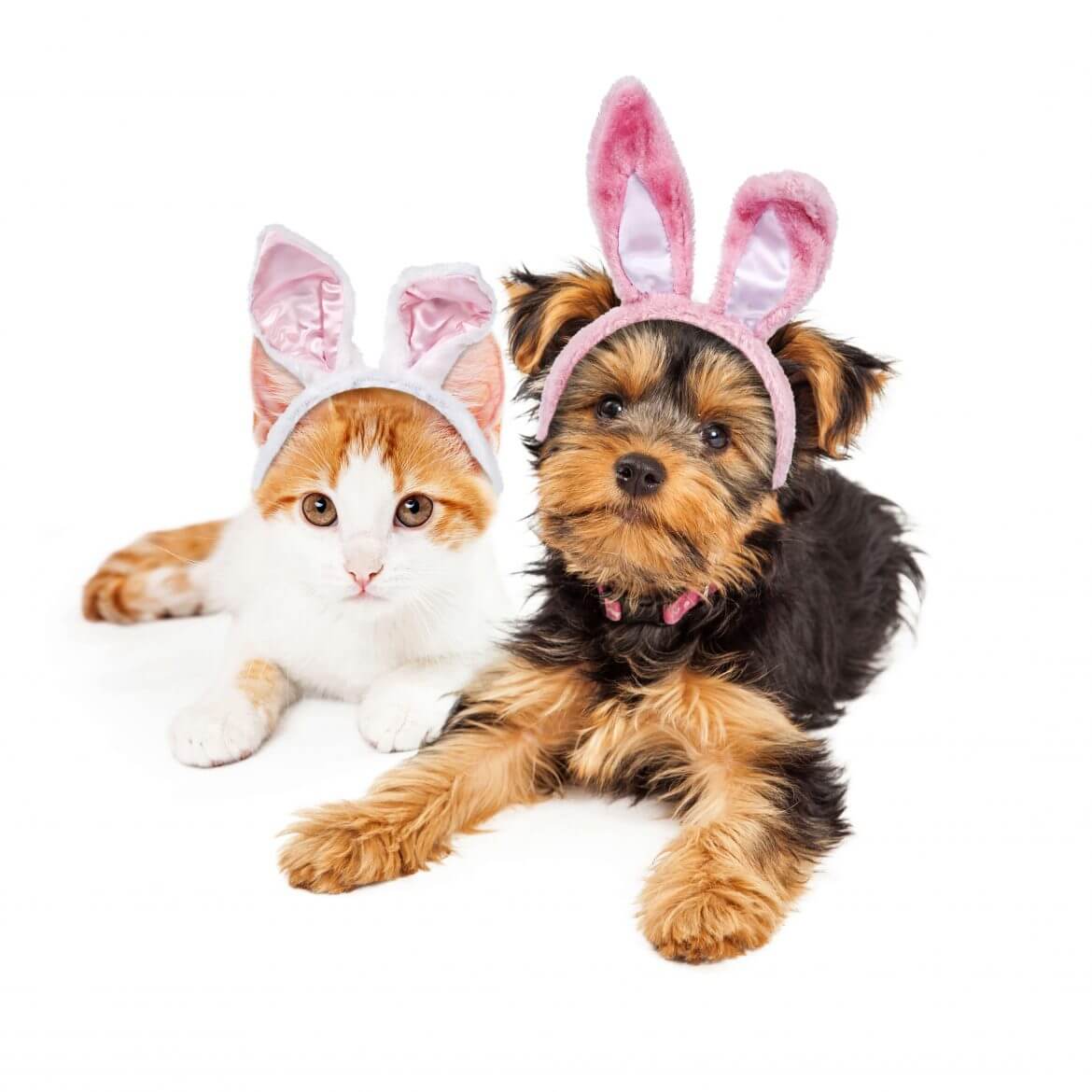 Keep your Pet Safe this Easter
As the Easter bunny gears up for another busy night of delivering eggs to all the children around the globe, Pet Insurance Australia is reminding all pet lovers that Easter can spell disaster to an unsuspecting dog or cat.
"This is a great time of year to celebrate with friends and family," Nadia Crighton from Pet Insurance Australia says. "However, it's important to take some simple steps to ensure you don't end up spending your precious long weekend, highly stressed at the local veterinary hospital."
With the main ingredients of Easter celebrations being chocolate, it's a good idea to remind the children and the older chocolate lovers that this delectable treat needs to be kept out of reach from the family pet.
In 2016 over 1000 pet treatment claims for theobromine (the primary alkaloid found in chocolate) poisoning were processed by our Claims Administrator.
"The actual figures could be much higher as this number only relates to those Australian dog and cat owners who have pet insurance," Crighton says. "The danger of chocolate is severely underestimated by unsuspecting owners."
"Hiding a box of chocolates behind the couch cushion won't suffice for a curious hound," Crighton says. "Master scavengers will go to no end to find the hidden chocolates that can lead to a very sick dog."
PIA also advises pet owners to be careful with flowers. "If your lovely Easter bouquet contains lilies, it is vital you remove them or showcase them in an area your pet cannot access," she warns. "Lilies are highly toxic to cats and can cause adverse reactions that can lead to death."
Many pet owners will also be travelling with their beloved pets around this time of year. Ensuring you are prepared will keep your pet safe. "Keeping pets safely secured in the car is not only paramount for their safety, but also for yours," Crighton suggests. "Use specially designed seatbelts, harnesses and cages and don't forget your updated tags and leashes."
COMMON EASTER COMPLAINTS:
Chocolate (theobromine) poisoning
Foreign Object removal
Poisoning
LET YOUR PET TAKE PART IN THE FUN!
Get your dog involved in the fun! Don some bunny ears and enjoy a nice long walk in the Spring sunshine.
Yes, your dog can join in the egg hunt. A great tip is to pop the Easter eggs inside boxes or plastic containers to prevent them finding the treats before the children!
Make some doggy safe treats and encourage your guests to treat the dog from this 'safe' jar and not their plate or Easter basket.
Use Easter baskets and have a special safe place you put these to keep them out of reach from the dog and cat. Don't forget to pick up all wrappings too!
Get the latest Pet Insider Tips & News
We offer award-winning* pet insurance policies to protect your furry friend's health and wellbeing. Get a quote today and give your pets the care they deserve.
get in touch
Do you have any
enquiries about our
insurance policies?
Archives
Categories