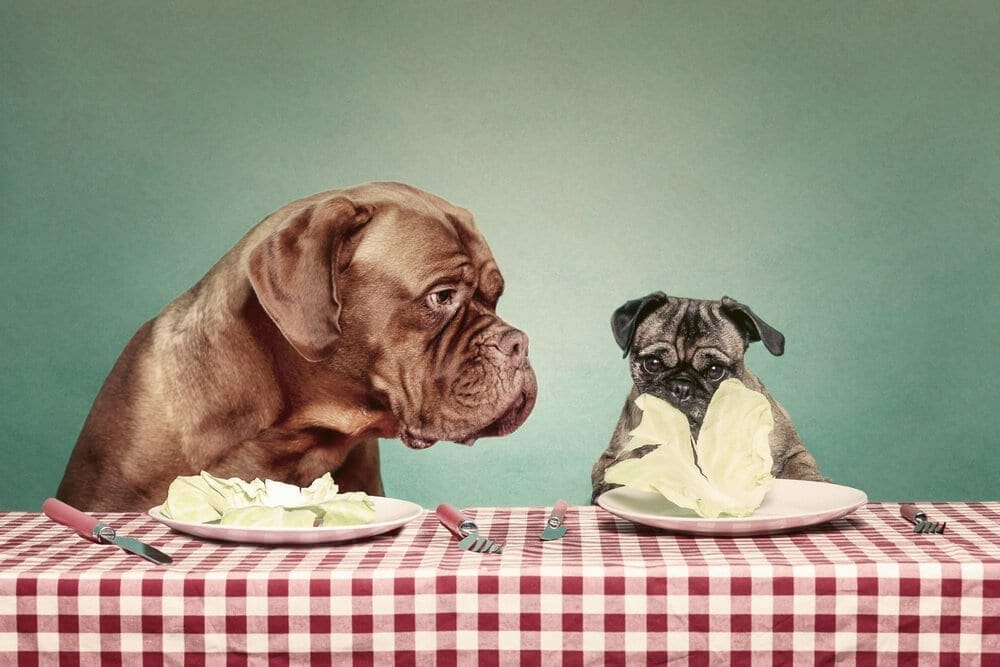 Doggy Diets
Worried about the condition of your dog's coat? Wondering if it could be linked to their diet, or fussiness? Pet Insurance Australia catches up with Specialist Veterinary Dermatologist Dr Linda Vogelnest, from the Small Animal and Specialist Hospital (SASH) to talk diets.
Many dog owners can become quite frustrated when it comes to the correct diet for their dog. For overly fussy dogs, finding the right balance between what your beloved pooch will eat, and what it right for their nutritional balance can be difficult for pet owners. This can lead to an unbalanced diet that can be causing your pet harm.
"A balanced diet is important for optimal health anytime," Dr Vogelnest says. "If there is food allergy, it is important to know the specifics of which foods cause reaction, and avoid these. If there are other allergies (e.g. atopic dermatitis) sometimes restricted diets do help keep the itch more settled: high quality diets without preservatives or colourings are optimal. There is no evidence that 'grain free' diets are helpful for pets, even though they are very common now."
Dr Vogelnest see's two types of diets that can be particularly concerning to the health and overall wellbeing of your pet.
Restricted Imbalanced Diet – most typically when pets have been on these for months to years. For example, cats who have been fed solely minced meat or fish. Dogs that have only been fed fresh or cooked chicken or low fat diets used for weight control. These are good for some pets that tend to put on weight easily, but they are low in fatty acids which can be a problem for skin over time.
When there is Food Allergy – the proteins are the cause, and pets with a tendency to develop allergies will often develop them to the proteins they are eating most commonly – chicken is a very common ingredient in dog and cat foods now, so is a common allergen; beef, fish, dairy are other culprits – but it seems to relate more to what the animal has eaten regularly in the past (and their immune system starting to react to the protein molecules in that food) than any particular foods being more likely to cause allergy.
Coat Condition
The first stage in determining if there is a problem is looking at your pet's coat. Many times, if your pets coat is dull, flaky, dry and brittle it can signal there is a potential problem with your pet's health and possibly their diet.
"Diets that have restricted ingredients e.g. 'fussy' dogs that only eat chicken meat, or poorer quality dry foods or dry food stored for a long time (low fatty acids or rancid fats), can definitely cause skin problems (e.g. secondary bacterial and/or yeast infections) and dry scaling skin and dull hair coats," Dr Vogelnest warns. "Too much calcium additives can also bind and prevent absorption of zinc, which can similarly cause scaly skin and infections."
It's important to feed your pet a full balanced and nutritionally sound diet and to always seek advice from your veterinarian on the types of foods you are feeding your pet. If your pet is ultra-fussy, your veterinarian can advise on products to help, rather than blocking out complete diet needs to suit your pet's tastebuds.
"Nutrition is an obvious but sometimes under-recognised area where we can go wrong as pet owners," Dr Vogelnest says. "We are all aware of the need to have a balanced diet as people, but we sometimes forget that with our pets, particularly when they become "fussy" with their foods. Catering the diet to what your pet likes to eat most is not wise if that food is not nutritionally balanced on its own."
Get the latest Pet Insider Tips & News
We offer award-winning* pet insurance policies to protect your furry friend's health and wellbeing. Get a quote today and give your pets the care they deserve.
get in touch
Do you have any
enquiries about our
insurance policies?
Archives
Categories