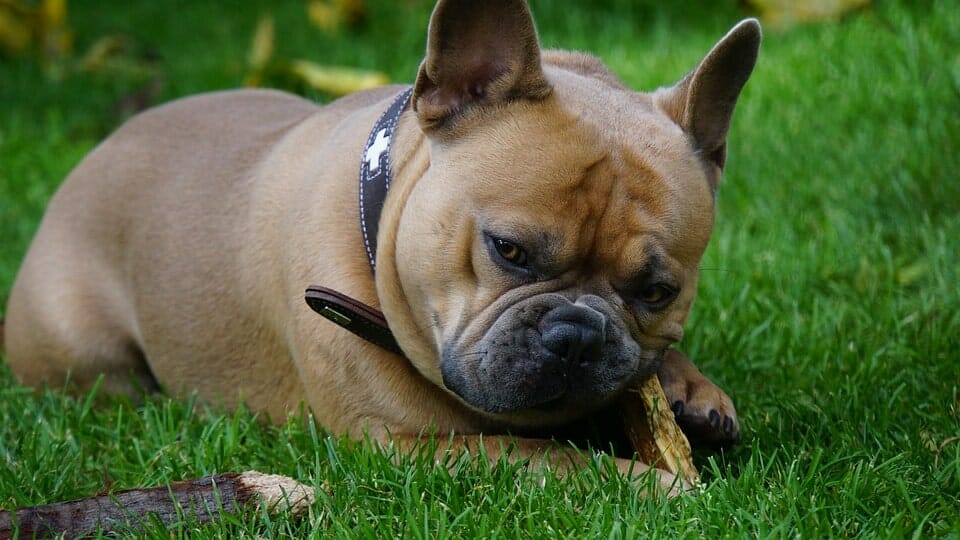 Doggy Breath – Dental Care Month
Pet Insurance Australia is reminding all Australian pet owners the importance of dental care and hygiene for their pets.
"August is Dental Care Awareness Month," Nadia Crighton Spokesperson for Pet Insurance Australia says. "Now is the time to ensure your pet's dental regime is up to standard."
Dental health is more than just a mouthful of pearly whites. For cats and dogs the health of their teeth and gums can signify much more. Dr. Chris Papantonio from Colyton Vet Hospital in NSW is all too familiar of the issues when it comes to looking after the dental care of our pets.
"Dental disease can lead to tooth decay and gum disease potentially causing the loss of teeth or tooth root abscesses," Dr. Papantonio says. "The bacteria in the mouth can cause severe bone infections or infected fistulas (holes) into the nasal cavity. The bacteria in the mouth can also enter the bloodstream and cause damage to other organs such as the heart, liver or kidneys."
Periodontal disease or dental disease can lead to serious bacterial infections.
"If this bacteria leeches into the blood stream it can have serious consequences for the beloved animal." Nadia Crighton says.
The best defense is prevention. Having dental check-ups, and regular professional cleaning is paramount.
"Pet Insurance Australia offers teeth cleaning cover under its Routine Care package as preventing dental disease is an important aspect in responsible pet ownership," Nadia Crighton says.
Signs of dental disease
Bad breath
Staining on teeth
Bleeding gums
Excessive salivation
Soreness around the jaw
Difficulty chewing
Unusual swelling associated with the jaw
Pet Insurance Australia is urging all Australians to look out for the signs and prevent dental disease with basic dental care, routine checks and cleaning.
"If your dog or cat has dental disease then its best to get your animal examined by your veterinarian and possibly undergo a full scale and polish procedure to clean your animal's teeth," Dr. Papantonio says.
Other preventative measures include:
Brushing teeth daily (small finger brushes)
Chewing raw bones or dental chews
Feeding your animal specially designed dental food
"There are also additives that you can add to your animal's water or food which help to reduce tartar build up on its teeth," Dr Papantonio says.
"Get proactive with your pets dental hygiene, it's never too late to start," Nadia Crighton from Pet Insurance Australia says. "Visit your local veterinarian today and get started on a routine dental program for your cat or dog, and kiss that stinky breathe good-bye."
What do I need to brush my dog's teeth?
Dog teeth must be brushed to keep them clean and healthy. There are a few different ways to brush your dog's teeth, including using a toothbrush, gauze rollers, an old toothbrush, or an animal-specific product. If you don't want to bother with the hassle of brushing your dog's teeth every day yourself, you can always take them in for a once-a-week cleaning by a professional.
In this article I will be going over what tools you will need for each method and the pros and cons of each one. I will also go over how to brush your dog's teeth using each method as well as what you can expect as far as results and side effects.
How often should I brush my dog's teeth?
It is important that you get into a daily routine of brushing your dog's teeth. Dog teeth can build up plaque and tartar just like ours, so if you don't want to waste money on cleaning and the hassle of the vet, brush your dog's teeth every day with the right tools. It will save you a lot of time and money in the long run.
How do you know when your pet needs a dental cleaning or examination?
If you're noticing red, yellow, brown or black flecks in your pet's gum tissue or tartar buildup on their teeth, they might require a dental cleaning or examination. We'll give you some tips and warnings before putting your beloved pet under anesthesia for the procedure.
It can be hard for people to know when to bring their pets in for a dental cleaning. Signs that your pet may need one include: red, yellow, brown or black spots in their gum tissue; tartar buildup on their teeth; difficulty eating soft foods; and excessive chewing. These are all warning signs that oral care is needed. If your pet shows no sign of discomfort, but you notice any of these changes in their mouth, it's a good idea to have them examined by a veterinarian.
Dental cleaning and evaluation is performed under general anesthesia. Some dental problems may not be apparent until your pet is unconscious for the procedure. Be sure to discuss with your veterinarian any questions or concerns about the procedure or recovery time before scheduling the service for your dog or cat.
END
www.petinsuranceaustralia.com.au
Disclaimer: If you do not wish to receive further news/releases from Pet Insurance Australia, please click the following link: [Remove Me]. Requests will take a maximum of 2 business days to process.
Contact information: Nadia Crighton, Pet Insurance Australia, 95 Sixth Road, Berkshire Park, New South Wales 2765
Get the latest Pet Insider Tips & News
We offer award-winning* pet insurance policies to protect your furry friend's health and wellbeing. Get a quote today and give your pets the care they deserve.
get in touch
Do you have any
enquiries about our
insurance policies?
Archives
Categories