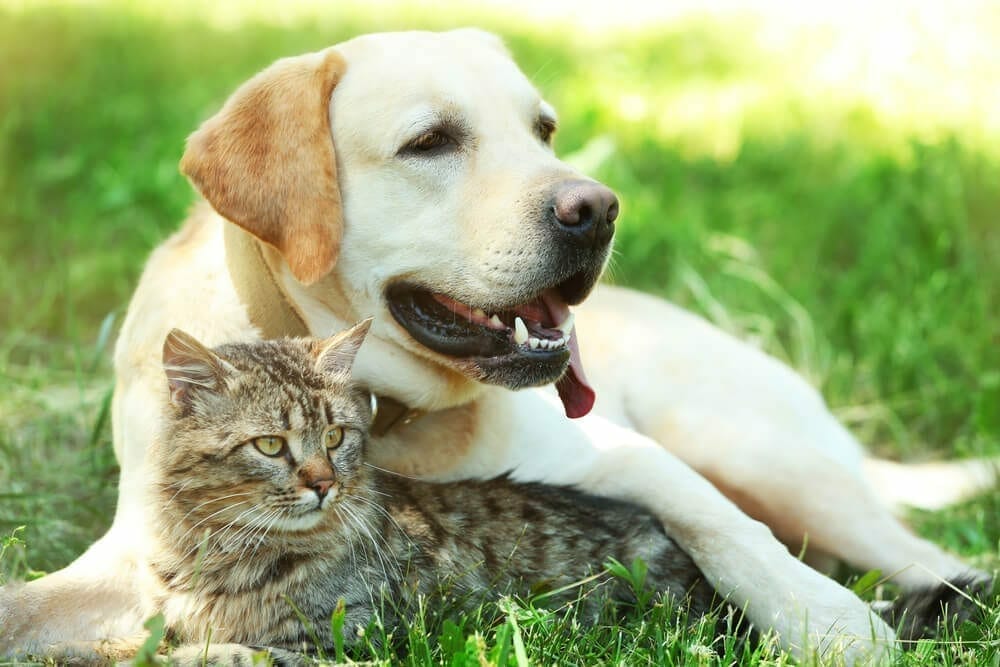 Dog & Cat Summer Hack
Pet Insurance Australia comes up with the top summer hacks to keep your pet cool, entertained and happy. From amazing products to do it yourself marvels.
As the thermostat reaches ridiculous many Aussie pets will be feeling the heat this summer. So, what are the top products and tips to keep your pet cool?
Cooling Mats
These fantastic mats are wonderful for any pet (and even person) during the blistering heat. They are easy to use, do not require refrigeration and are safe for pets. Most contain a cooling gel and encourages the dissipation of your pet's body heat. They work surprisingly well. Great for older pets and those who seek out cold concrete to lay on during the heat of the day instead of grass. You will even find your loveable feline will enjoy these mats.
Kiddie Pools
These are a wonderful way to keep your pooch cool during summer. The clam shell or hard plastic varieties are the best as they are extremely durable and don't risk popping and causing a possible ingestion problem. For smaller dogs ensure the water level is not too high. Pop the pool in the shade and a few of your dog's favourite toys to encourage water-play.
Cool Areas
Does your dog or cat love to lie on the bathroom floor? Kitchen tiles? Or the concrete? Or do they slightly dig under a shady spot in the yard? This is your pet's cool spot (try it out and lie down). If this area is outside you can help keep the area cool by squirting it with a little cold water in the morning. If you can't allow your pet access to their 'fav' cool spot during the day consider making your own with a cooling mat or even wetting a towel and laying it down in the shade. Or install a pet door to allow your pet access to their cool area when you are not at home.
Ice
For dogs freeze a large ice-cream container in the evening with a few treats inside then flip out for some cool fun (you can even put this into your kiddie pool). Cats will also appreciate a few ice-cubes in their water bowl to keep it cool throughout the day. To make your own cooling bed, consider freezing water bottles and wrapping them in towels to place in your pet's bed.
Fans for Felines
Cats enjoy the cooling breeze so consider using a fan on their favourite sleep spot or cat scratcher. Small box fans work perfectly for this.
Other Cooling Ideas:
Grooming – Keep your pet groomed during the heat it will help immensely with their abilities to cope. Consider shaving or clipping long and heavy coated breeds. Call your local groomer for some advice on keeping your pet cool.
Shade – Check your pet has ample shade for the entire day. For indoor cats consider closing blinds and curtains that are sun facing to keep the home cool.
Water – Consider having a few water bowls around the home and keep them away from the sun. Remember that stainless steels bowls heat up very quickly so it's advisable to use only plastic or terracotta during summer. Add a few ice-cubes to keep the water cool and check and refill often. Consider installing a pet fountain for constant fresh water or make one yourself.
Exercise – Only walk your dog first thing in the morning or last thing in the evening. Always check the pavement with the back of your hand. If it is too hot for you, it is too hot for a dog's paw. Keep playtime with your cat for the cooler parts of the day. Be smart with exercise to avoid overheating.
Mist it up – Consider installing a mister in your dog's run area. This will keep the area cool and keep your pup comfortable during the heat of the day. These can be readily purchased from many hardware stores.
Get the latest Pet Insider Tips & News
We offer award-winning* pet insurance policies to protect your furry friend's health and wellbeing. Get a quote today and give your pets the care they deserve.
get in touch
Do you have any
enquiries about our
insurance policies?
Archives
Categories