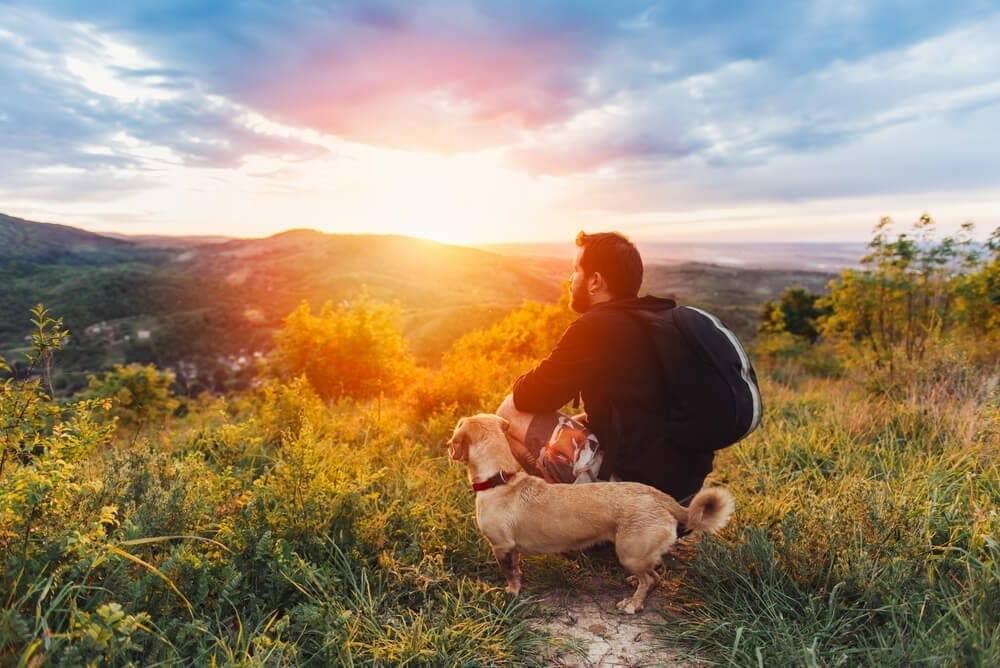 Dog Adventures – Sydney
Looking for a new spot to adventure with your beloved dog? Pet Insurance Australia has researched the best areas to adventure to this weekend.
Before you head out it's important to abide by the rules of the area and read where your pet is allowed and where they are not. Picking up after your dog is also important, so ensure you have plenty of poo bags and that you dispose of them correctly. Keeping the area clean will ensure these great spots are available for dogs to enjoy for many years to come.
Training and behaviour is also very important. Your dog must have a strong recall command and not exhibit any aggressive behaviours to keep these areas open to pets. Please abide by all the rules and regulations and read signage as rules may have changed since print.
Bayview – Rowland & Bayview Reserve
This is a very popular spot for off-leash fans. A great area for running and playing with a large grassy area for dogs and plenty of sand to dig in.
Bundeena – Horderns' Beach
Hordern's Beach does have a few rules when it comes to off-leash dogs. From May to August your dog is allowed to roam off-leash all week at any time. However from September to April Dogs can be on leash 24 hours Monday to Friday, but are prohibited Saturday, Sunday and Public Holidays. They can be off-leash before 8:30am and after 4:30pm Monday to Friday. Please check the signage and ensure you follow the rules and regulations of this great doggy spot.
Cronulla – Greenshill Beach
Before 10am and after 4pm this beach is open to off-leash dogs to enjoy and play, however it's important to remember that dogs are banned (even on-leash) outside of these times.
Curl Curl – Flora and Richie Roberts Reserve
This is a wonderful area to take your dog and explore the great outdoors. It's an off-leash area with good water access. There is a lagoon that your pets can splash in, just double check the water quality particularly after a good downpour of rain. There is ample space to run and play and is a top spot amongst many dog owners.
Glebe – Bicentennial Park
Check which areas are off-leash. Those that are will offer these zones for 24hr access. Also offers water access for dogs to explore. A great spot to enjoy with your four-legged companion.
Kurnell – Silver Beach
Ensure you check the directions and the places which are off leash in this area. In the off-leash zones you are able to run with your pet at any time of the day. A great place for pets to romp in the water and on surrounding areas.
Manly – Manly Lagoon
Off leash 24hrs a day, this is a wonderful spot for dogs to explore. Again, it's important to check the water quality particularly after heavy rainfall. A very popular doggy spot.
Mosman – Spit West & Spit East Reserves
A great area to find a great coffee and head to the beach with your dog. Off-leash is allowed all day during the weekdays and before 9am and after 4pm on the weekends and public holidays. Check the signage on all beaches to ensure the rules and regulations haven't changed.
Mosman – Clifton Gardens
A fantastic setting for dogs to play and explore. East of the Clifton Gardens jetty dogs are allowed off-leash in winter before 9am and after 4pm and during October-march before 9am and after 6pm.
Mosman – Sirius Cove
This beautiful little spot is great for an adventure and a picnic or two! A very popular family zone that is off-leash all day during the week and before 9am and after 4pm during the weekend.
Rose Bay – Dumaresque Reserve
A very picturesque site to enjoy a stroll with your best-mate. Dogs are allowed on-leash at all time and off-leash after 4.30pm until 8.30pm. A great spot to allow your dog to enjoy some beach time.
Did we miss a good spot? Let us know in the comments!
Get the latest Pet Insider Tips & News
We offer award-winning* pet insurance policies to protect your furry friend's health and wellbeing. Get a quote today and give your pets the care they deserve.
get in touch
Do you have any
enquiries about our
insurance policies?
Archives
Categories