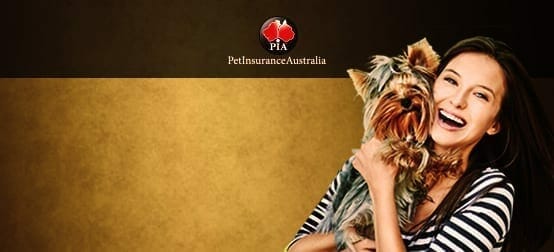 Dementia Break-Through Treatment In Dogs
Pet Insurance Australia highly commends the wonderful research currently being undertaken by the veterinary doctors from the University of Sydney's Brain and Mind Centre. This world-first trial is attempting to reverse, or improve the symptoms common with dogs suffering from a Dementia Syndrome or Canine Cognitive Dysfunction (CCD).
Their work has seen a 13-year-old Spaniel, known as Timmy, receive break-through stem-cell treatment for his CCD. According to his owners and vetinarians the treatment seems to be working and has restored his memory and ultimately saved his life.
"Once again the veterinary medical field is leading the way," Nadia Crighton from Pet Insurance Australia says. "This type of work could have a massive implication not only for dogs, but also for humans suffering from Dementia or Alzheimers."
Dogs, like humans, can suffer from progressive mental decline, which is irreversible. However, it seems this could become a thing of the past if this continuing trial is successful. Most dogs suffering from this slow mental deterioration will sadly be euthanatized as their owners struggle to deal with their ongoing and, mostly, untreatable symptoms.
"This is just wonderful news for anyone who has been touched by the horrible symptoms of Dementia, Alzheimers or CCD" Crighton says. "It's only early days, but this is such a big step in the right direction that could have huge benefits for the human and veterinary medical field."
If this this trial is successful, the next step will be a human trial. This treatment is the brainchild of the Regenerative Neuroscience Group, that has seen huge success in trials with rats.
Stem cells are removed from the dogs skin and then replanted in the dogs memory part of the brain. Timmy was tested before treatment and then again after treatment with a variety of specially designed activities to show memory improvement.
After testing it was confirmed; there was a clinical improvement in Timmy's condition.
"This is fantastic news," Crighton says. "This type of research is highly commendable and we look forward to the continuing research."
For more information on this ground-breaking work visit
http://www.vettalktv.com/dogs-2/978-the-unlikely-symbol-of-hope-for-dementia-sufferers
The team is also looking for dogs suffering from CCD for their trial.
END
Nadia Crighton – nadia@petinsuranceaustralia.com.au
Contact information: Nadia Crighton, Pet Insurance Australia, 95 Sixth Road, Berkshire Park, New South Wales 2765
Get the latest Pet Insider Tips & News
We offer award-winning* pet insurance policies to protect your furry friend's health and wellbeing. Get a quote today and give your pets the care they deserve.
get in touch
Do you have any
enquiries about our
insurance policies?
Archives
Categories