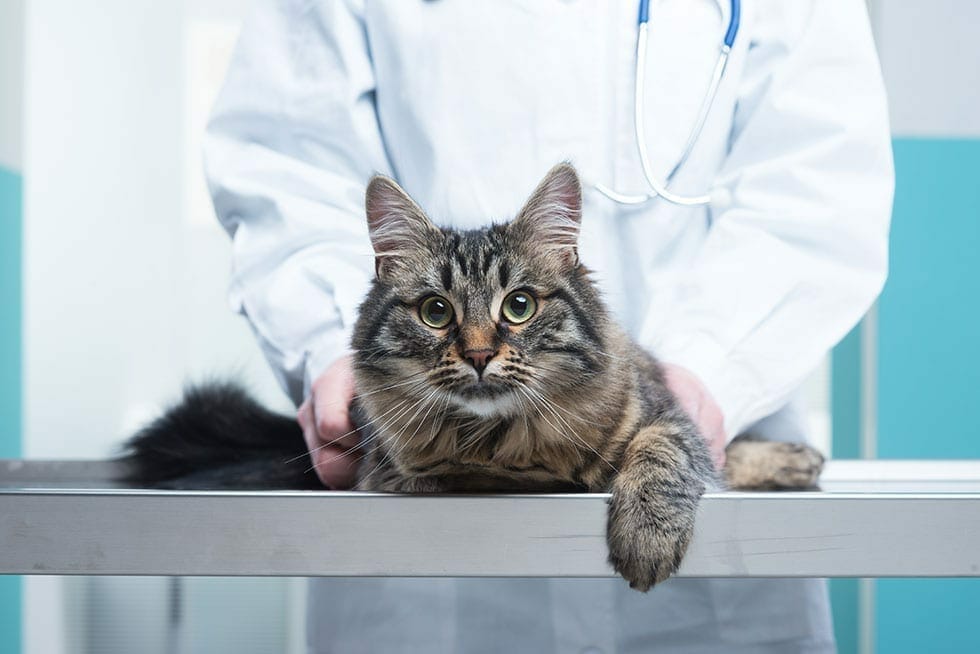 De-Sexing Cats
Pet Insurance Australia takes a look at cat neutering and the top reasons why all cats should be de-sexed.
There is no denying that the overpopulation of unwanted cats and kittens sitting in shelters is due to pet owners not understanding the importance of de-sexing their pets.
Desexing/neutering/spaying is a surgical procedure that prevents female and male cats from reproducing. For female cats this involved removing the uterus and ovaries and for a male cat the removal of the testes.
Why should I spay/neuter my pet?
In theory; your precious puddy-cat can give birth to around three litter each year with an average of four kittens each litter. This means that if your cat lives for 15years they could give birth to 180 kittens in their lifetime! With those kittens then having another 180 kittens, and so-on and so-forth – within five years she could have over 200,000 descendants!
When you consider the possibilities and the actual figures it's clear how important cat neutering is in responsible pet ownership.
When Should a Cat be De-sexed?
Many quality purebred and pedigree kittens will normally be de-sexed before they come to join you at home. Many top breeders will not sell their kittens unless they are de-sexed to ensure their breeding blood-lines are secured and to prevent unwanted kittens.
Ideally cats should be de-sexed during kittenhood and before the female reaches their first heat cycle.
Does Cat Insurance Cover Neutering?
Unless your cat requires neutering due to a complication or a disease; de-sexing is classified as an elective surgery. Because of this most pet insurance providers will not offer cover for the procedure. However, at PIA we understand the importance of neutering companion animals and offer a $50 annual benefit towards helping pet owners have their cats de-sexed under our Routine Care Cover for PIA Major Medical Cover clients – see below for more information on Routine Care and how this option can help with the day-to-day care costs for your cat.
At PIA there are three policy options for cats;
Accidental Injury Cover – Protect your feline friend from potential complications from an accident by taking out this cover. Whether the injury occurs during regular playtime or in a scuffle with a feral cat, you'll have the peace of mind knowing that up to 80 per cent of your cat's eligible veterinary bills are going to be covered.
Comprehensive Cover – This cover begins with the aforementioned accidental injury protection, but it doesn't stop there. In addition to protecting your pet from potential accidents that could result in expensive veterinary bills, this plan will also cover your cat in the case of illness.
Major Medical Insurance Cover – This is the most comprehensive form of coverage offered by Pet Insurance Australia, and it provides the ultimate peace-of-mind for cat lovers. It begins with accidental injury and illness cover, ensuring surprise visits to the vet are covered, but it includes much more beyond that.
Routine Care Cover
$50 ANNUAL BENEFIT FOR ONE OF THE FOLLOWING
De-sexing
Microchipping
Heartworm preventative medications
Behavioural therapy by a qualified animal behavioural therapist or vet
Teeth cleaning
Council registration fees
Alternative therapies
Prescription diets
Dew claw removal
Cremation or Burial
Obediencetraining at a recognised training centre
ANNUAL BENEFITS FOR ALL OF THE FOLLOWING
$30 – Vaccinations or Health Check
$10 – Heartworm test or Blood screen
$10 – FeLv/ Fiv test or urinalysis
$45 – Flea/ Tick/ Worm control
ELIGIBILITY
For Major Medical Cover only
EXCESS APPLICABLE
No
Any advice is general only. Refer to the Product Disclosure Statement for more information about Pet Insurance at www.petinsuranceaustralia.com.au.
*PIA's Accident Plan was discontinued in August 2019. All PIA plans are now Illness & Accidental Injury.
Get the latest Pet Insider Tips & News
We offer award-winning* pet insurance policies to protect your furry friend's health and wellbeing. Get a quote today and give your pets the care they deserve.
get in touch
Do you have any
enquiries about our
insurance policies?
Archives
Categories