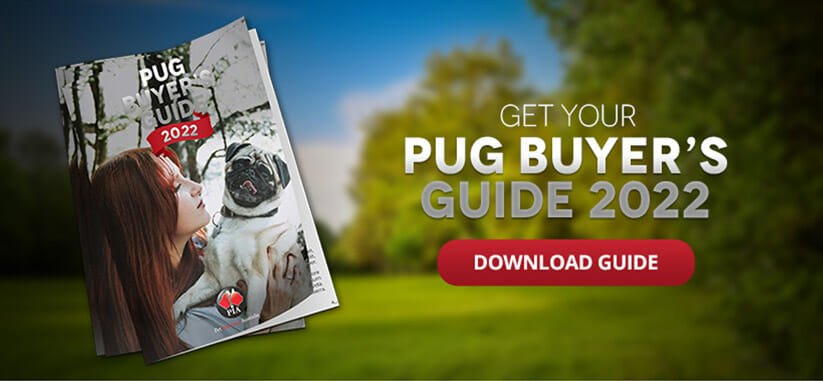 Dachshund Dog Breed
The Dachshund Dog Breed, commonly referred to as 'Sausage Dogs' are sweet, energetic and loving pups that are adored all over the world. Playful and affectionate, these dogs enjoy spending time around their owners, whether it be curled up on the couch, or adventuring outside. In this article, we're going to break down the basics of the Dachshund breed and help you decide if this is the right breed for you.
Quick Links:
Dachshund Characteristics
| | | | |
| --- | --- | --- | --- |
| Life Span: 12-16 Years | Grooming: Basic | Child Friendly: Yes | Tendency to Bark: High |
| Health Issues: High | Shedding Level: Moderate | Apartment Friendly: Yes | Tendency to Drool: Low |
| Energy Level: Medium | Adaptability: Good | Pet Friendly: Yes | Tendency to Chew: Medium |
| Exercise Needs: Medium – At least an hour a day | Social Needs: High | Affection Level: High | Trainability: Moderate |
Dachshund Origin
Dachshunds, as their name may imply, originated in Germany around the 15th century. What most people don't know is that Dachshunds were originally bred to be hunting dogs. These canines gained world recognition in the 20th century, and after years of refined and careful breeding, became the dogs we know and love today.
Here are some fast facts about the Dachshund's history
Dachshunds were bred to hunt down badgers. Their long, lithe bodies were developed so that they could easily access badger holes and retrieve their prey.
The name 'Dachshund' firmly alludes to their original purpose – with 'Dachs' meaning 'badger' and 'Hund' meaning 'dog'.
The original German Dachshunds were much larger than the small dogs we see today.
Dachshunds have a variety of names – from sausage dogs to Doxies, to Teckels.
Although they gained popularity in the 20th century, during WWI Dachshunds faced a lack of popularity due to their association with Germany.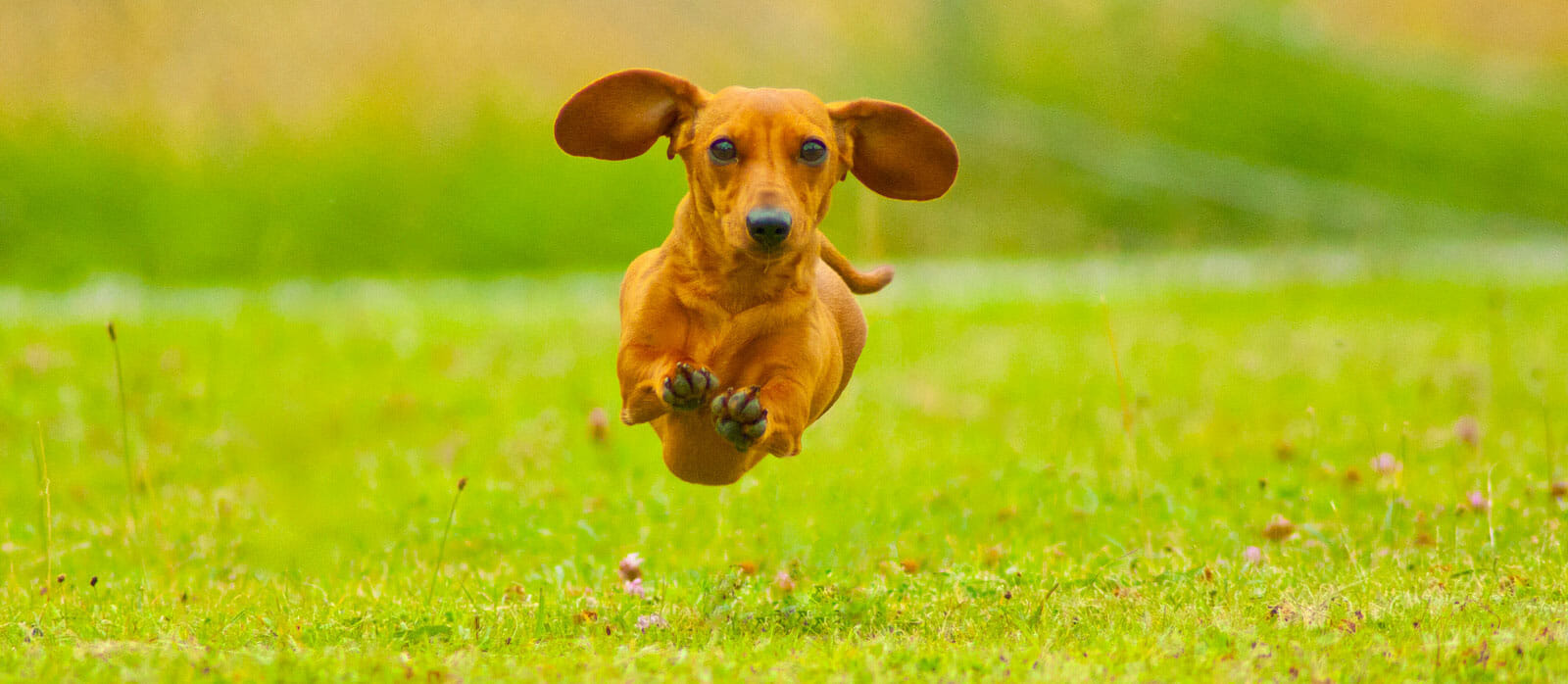 Dachshund Personality
Dachshunds are an alert, energetic, smart, and dedicated breed. These dogs pack a lot of punch in their personalities and are known to be quick learners, so much so that it can be a challenge to keep them mentally stimulated!
Here are some of the key personality traits of Dachshunds:
They're stubborn and quite cheeky – Dachshunds, while being smart, may prove difficult to train in their older years due to their wilful temperament. However, the desire to please their owners usually outweighs their stubbornness.
Energetic. Dachshunds, despite their small little bodies and fondness for naps, love running around and being active! This is most likely due to the breed's original purpose of hunting badgers and other small animals.
Courageous and loyal. Dachshunds appear to have a history, as well as a reputation, for being courageous dogs who would do anything to protect their humans.
High levels of intellect. Dachshunds are sharp-minded dogs and can pick up on complex commands and tricks, as long as they are trained from an early age. If not trained properly, Dachshund puppies can grow up to be difficult and stubborn.
They're friendly companions. Dachshunds are incredibly loyal to their owners and adore spending time with them. While generally friendly with strangers and other pets, if Dachshund puppies don't get adequate socialisation in their early months, they can grow up to be shy and anxious.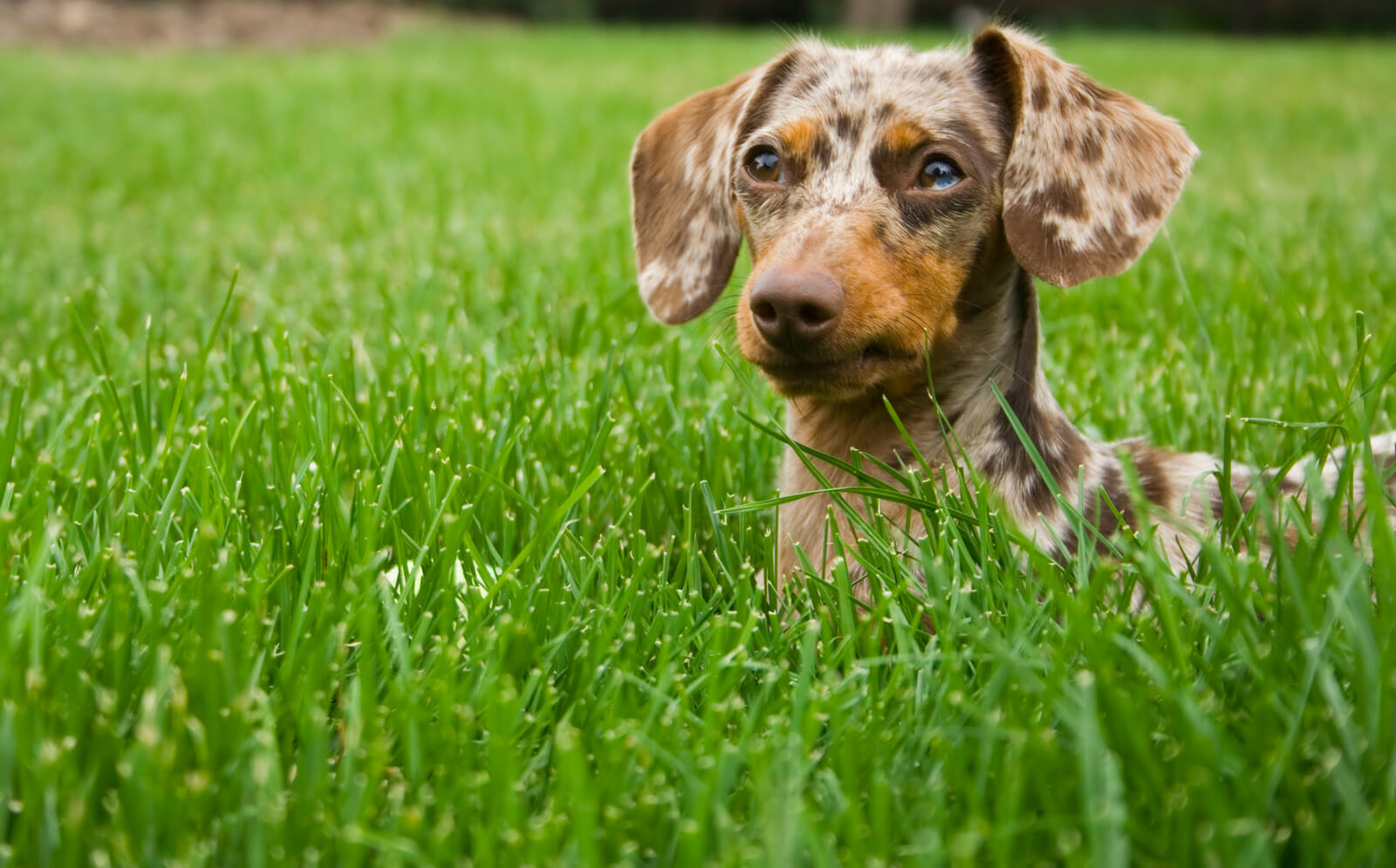 Dachshund Appearance
Dachshunds are universally recognised for their long, 'sausage-like' bodies coupled with their short, little legs. Although the breed possesses a trademark appearance, there are several variations in its classification. There's also a key size difference between standard and miniature Dachshunds, although all of their other aspects are similar.
Here's a quick run-through of the Dachshund's most defining features:
Coat type – Dachshunds are categorised according to the texture and length of their coats. The three main types are shorthaired, wirehaired and longhaired Dachshunds.
Long bodies – The Dachshund is unique in the fact that it is the only breed of dog to possess its specific body shape, which was developed to allow them to squeeze into holes when on the hunt. Unfortunately, however, their long backs often come with spinal problems.
Floppy ears – Dachshunds have soft, floppy ears that tend to droop.
Long muzzles – Dachshunds' muzzles, much like the rest of them, are long and pointed. They have pointy noses that can come in a variety of colours.
Coat colour variety – Aside from the variety in length and texture, Dachshunds come in a variety of colours too, depending on the type as well as their breeder.
Dachshund coat colours are known to come in
Red
Cream
Black and Tan
Black and Cream
Chocolate and Tan
Chocolate and Cream
Blue
Isabella (or lilac and fawn)
Blue and Isabella Dachshunds are among the rarer variants and are specifically bred to possess either of these colours. You can read more about the Dachshund's different coat colours here.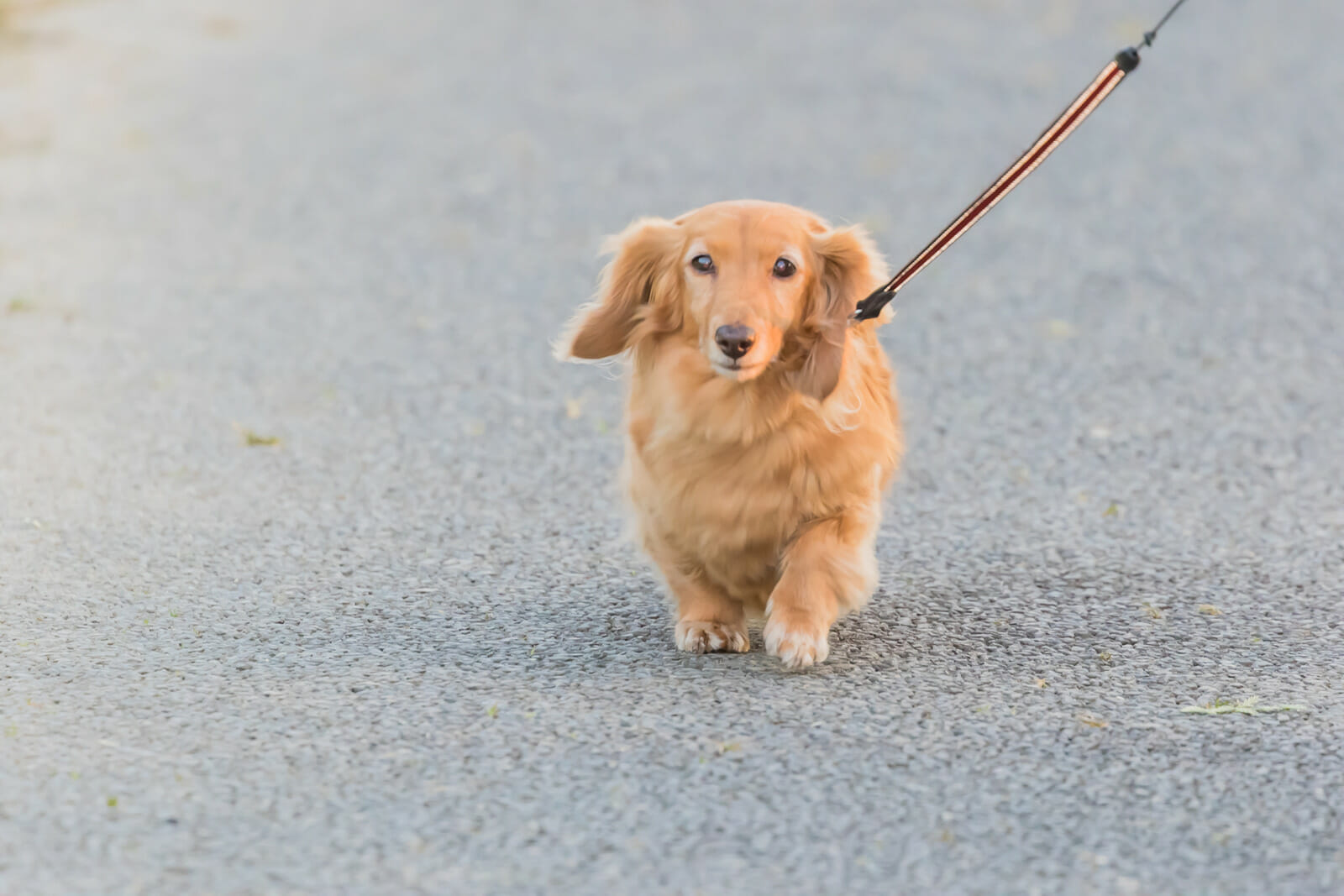 Adopting a Dachshund
When adopting Dachshunds, it should be of utmost importance to keep a few things in mind surrounding the buying process of a Dachshund in Australia. You should always lookout for the following:
Breeders that have a longstanding history of good reviews.
Breeders who charge more for their Dachshund.
Breeders who know the Dachshund breed like the back of their hand.
Breeders who encourage you to meet the dog's parents.
Breeders who follow the recommendations of professionals.
Use this guide to look for trustworthy breeders.
It might seem like less of a struggle to go to a shelter to adopt a Dachshund, but it is usually not purebreds that fill these shelters, but rather much older and more mature dogs. Only consider adopting from shelters when:
You're on the lookout for an older Dachshund. This will mean that the dog has already matured in his/her personality.
Looking to give a dog a second chance at a loving and comfortable life outside of a shelter.
If you're more of a visual learner and are interested in knowing more about the Dachshund's history, living needs and trainability, we've linked an informative video by the AKC below: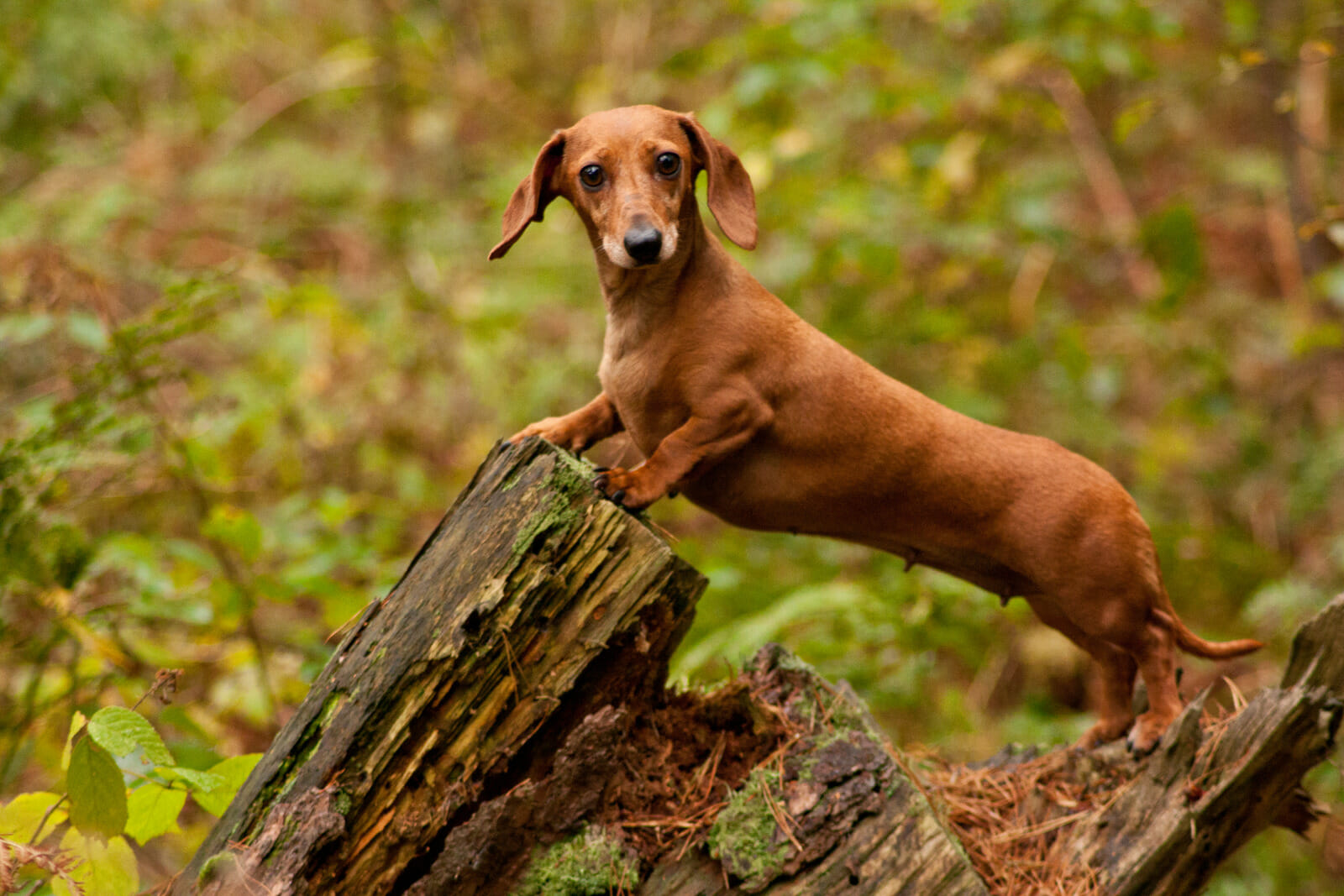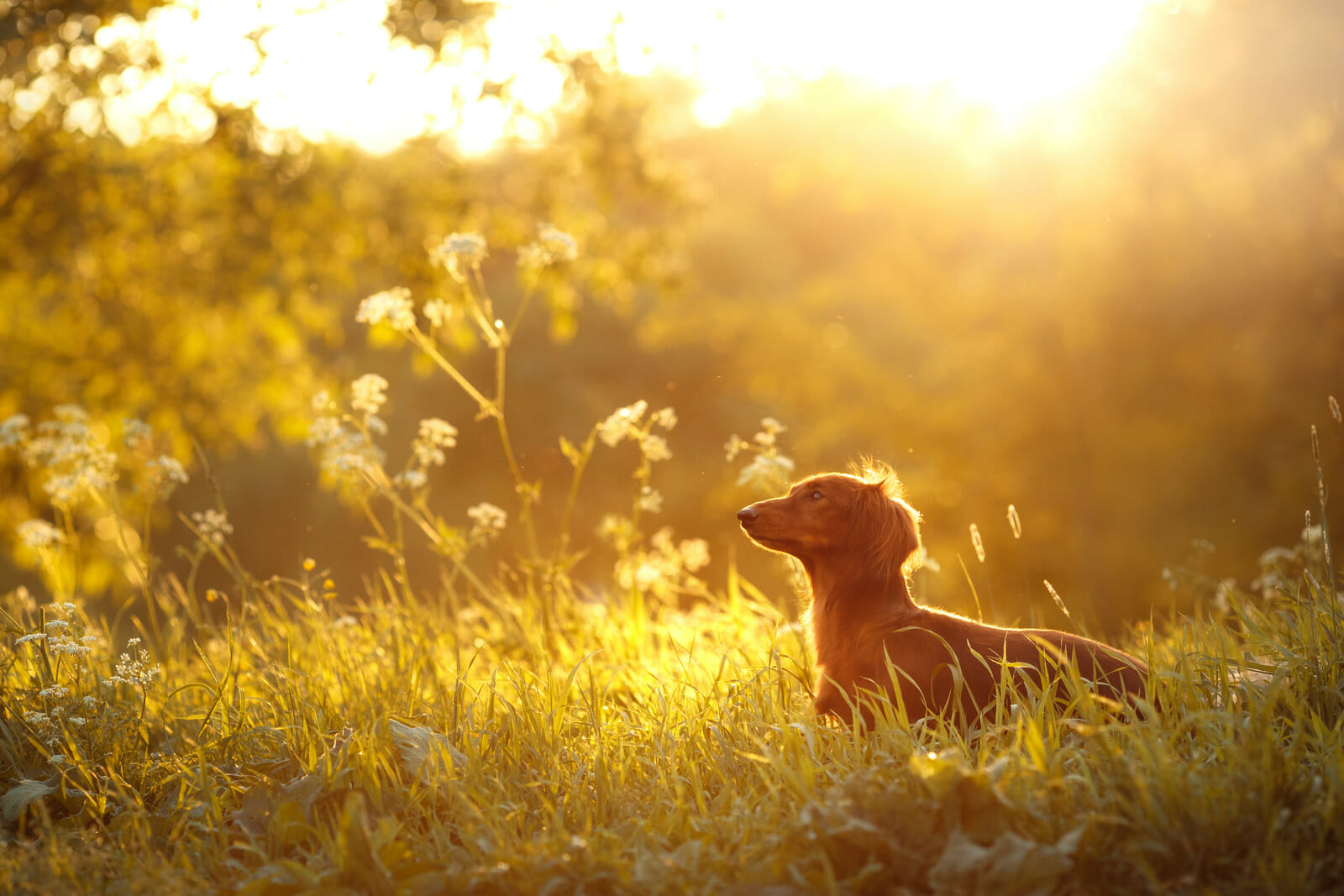 Dachshund FAQs:
Are Dachshunds aggressive?
Although they aren't usually aggressive dogs, Dachshunds may be prone to outbursts of aggressive behaviour when they are bored or anxious. Whereas most dogs tend to become destructive when they act out, Dachshunds may adopt an air of hostility and irritability.
Do Dachshunds shed?
All dogs are known to shed and Dachshunds are no different. However, they are considered to be a relatively, low-shed breed compared to other dogs. This may also change based on the variant of the Dachshund though, as long-haired Dachshunds tend to shed a little bit more than their short-haired counterparts.
Can Dachshunds swim?
Dachshunds may certainly be taught to swim, but they will never be particularly strong swimmers and should always be supervised when entering a body of water. Due to their small legs and long bodies, Dachshunds are better suited to activities based on dry land.
Do Dachshunds bark a lot?
Since Dachshunds were bred to be hunting dogs, they tend to bark quite a bit. Despite their small size, these dogs have a deep, loud bark that they're likely to use any time they pick up on changes in their surroundings.
How intelligent are Dachshunds?
Technically speaking, Dachshunds are considered to be of average intelligence on a working/obedience scale. Although their intelligence isn't ranked highly, these dogs have a good EQ and are still among one of the smarter breeds.
Which Dachshunds are the calmest?
Out of all three types of Dachshunds, long-haired Dachshunds are considered to be the calmest and most even-tempered of the breed. Whereas wirehaired Dachshunds are said to be the most mischievous, due to their terrier lineage.
What is unique about a Dachshund?
They all have long bodies and short muscular legs which make all three breeds unique.
Can Dachshunds be nasty?
Their behaviour includes separation anxiety, destructive chewing and aggression.
Why do Dachshunds smell?
They tend to smell because of a build-up of bacteria, yeast and sweat.
Are Dachshunds good with kids?
Yes, they are generally great with kids and make exceptional friends and companions with people.
How much do Dachshunds cost?
The price of a Dachshund can range from $400 – $1100.
If you are planning to adopt a Dachshund, Pet Insurance Australia is the place to get your pet insurance sorted! Contact us today for a quote, and we'll help look after your best friend, too.
Disclaimer
This blog does not replace a qualified veterinarian's medical expertise or advice. Please consult a registered
veterinarian for further information on the blog topic. The material and information on this blog are for information purposes only. Please note that any linked websites or mentioned products are not sponsored affiliate links or paid endorsements. Pet Insurance Australia does not accept liability for any damages arising from your interpretation of the information presented on this blog. This includes Pet Insurance Australia not being liable for: any false, inaccurate or incomplete information on the blog; any damages that arise from technical issues on the website and the blog being unavailable; any damages from clicking through a link in the blog to a different website.
Get the latest Pet Insider Tips & News
We offer award-winning* pet insurance policies to protect your furry friend's health and wellbeing. Get a quote today and give your pets the care they deserve.
get in touch
Do you have any
enquiries about our
insurance policies?
Archives
Categories