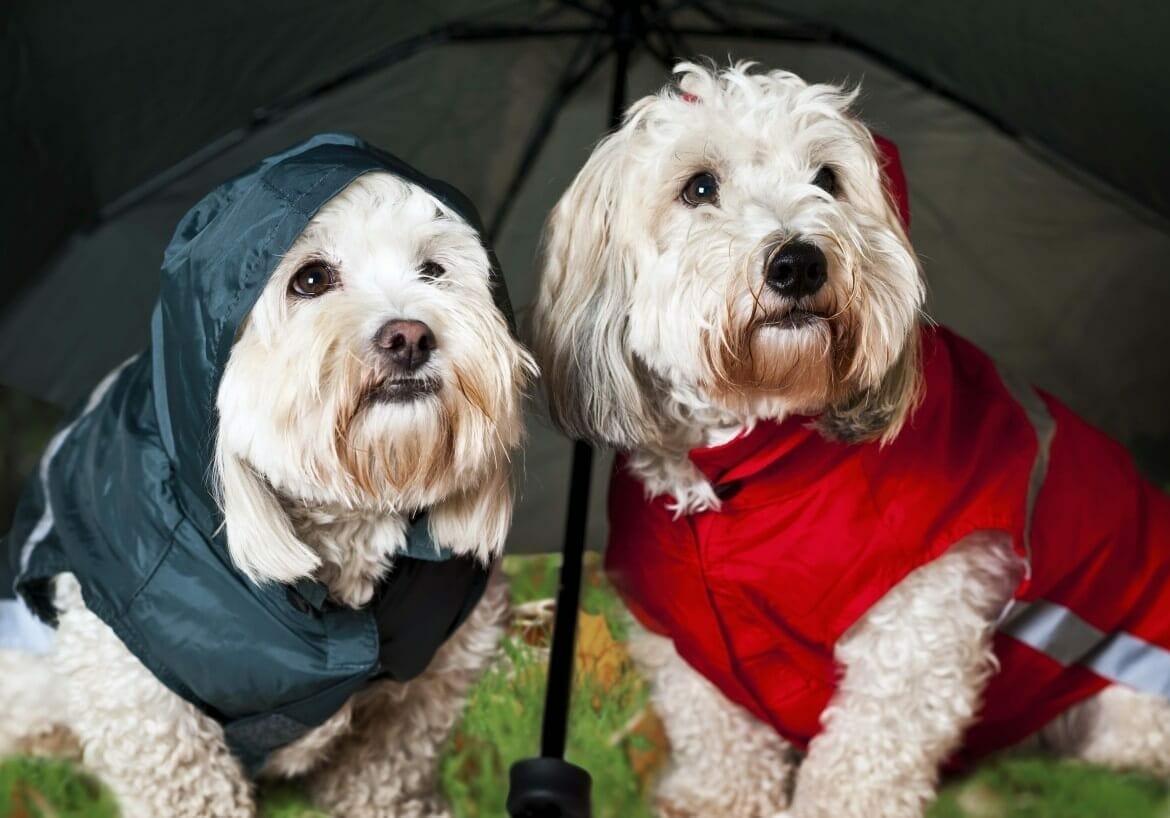 Crazy Pet Products
It's time to reveal the all time craziest pet products circulating the globe. Some will make you laugh while others will leave you scratching your head in disbelief. Nadia Crighton investigates.
The immense range of products available for our cats and dogs can send any sane person into a complete head in a spin. There are some pure inspirational creations that have certainly served us well as pet owners, while some are…hmmmmm…interestingly amusing, to say the least. This is our Top 10 Craziest Pet Products. Decipher for yourself the useful, and the plain bizarre.
1) The Pet High Chair
No you haven't misread. This is an actual product. The Pet High Chair allows your dog to eat at the table right next to you. Similar to a child's clip-on high chair (the type you attach to the table), this chair is easily assembled and can hold pets that weight up to 4.5kg. It seems this product is no longer available but surely deserved a mention in our top 10!
2) Heated Bowls
The heated outdoor cat bowl will ensure you pet's food stays warm and ice-free. Quite an innovative product, especially if you live in freezing conditions and are unable to feed your cat indoors. Or have an overly fussy cat who likes their dinner kept warm?
3) Automatic Kitty Litter Box
These products are very impressive, if you have the cash to splash you'll never have to consider a stinky kitty litter box ever again. These smart devices automatically sift the kitty litter and dispose of it into a garbage bag. Meaning all you have to do it collect the bag and pop it in the bin. EASY! Plus most brand come with carbon filters to ensure no more nasty litter odors.
4) Butt Stickers
That's right. Embarrassed about your pooches rear-end when they trot with their tails held high? Well worry no more. You can now purchase handy stickers that you can literally cover your dog's bottom with! The stickers come in a range of designs including flowers, sheriff badges, smiley faces and more. The product is even available for cats.
5) Inflatable Unicorn Horn – For Cats
Looking for the perfect Halloween costume for your beloved feline? Then look no further. The Inflatable Unicorn Horn will make your cat the envy of his furry friends.
6) Nail Polish
Treat your dog, or cat to the impressive range of nail polish available specially designed for pets. No more does your pet need to look on as you buff and polish your nails. Let them join in for some pampering fun. They come in a great range of colours and are readily accessible in many pet shops.
7) Nail Covers and Caps for Dogs and Cats
You kitty doesn't like having their nails clipped but they keep getting stuck in the carpet and furniture? Then this is the product for you. These little plastic caps simply slip over your cat's nails preventing them from catching or scratching anything of importance. There is also a dog variety on offer.
8) Dog Cologne and Perfume
Want to spruce up your pooch in the smell department? There is a massive range of doggy smells on the market that will get your pooch smelling like a million dollars. They come in a huge variety of smells, bottles, and price ranges. Some are even tailored to a particular sex, size, and age.
9) Rain Coats and Umbrellas
These great raincoats contain built in hoods that act as an umbrella for your pooch in the rain. You may get some strange looks but your pet will stay dry-as-a-bone! There are also umbrellas you can purchase that allow you to hold the handle by your side, as the umbrella is opened over your pet. Very clever, but some of you may just want to wait until the weather passes before venturing out.
10) Dog Poop Catcher
This device allows your dog to take a poop while out-and-about, without you having to pick up the mess! Simply strap the device around the back of your dog (like a harness), placing the bag over their bottom area…then once they need to toilet the bag is already there waiting to catch the waste…easy!
A BIT ABOUT THE BLOGGER:
Nadia Crighton is a well-known and accomplished Australian Journalist and pet magazine Editor. As a busy mum of four humans, two dogs, 50 sheep, three cats, a handful of chickens and a goat named Billy, she simply adores pets of all shapes and sizes. These are her personal thoughts and advice from many years of pet-ownership.
Get the latest Pet Insider Tips & News
We offer award-winning* pet insurance policies to protect your furry friend's health and wellbeing. Get a quote today and give your pets the care they deserve.
get in touch
Do you have any
enquiries about our
insurance policies?
Archives
Categories