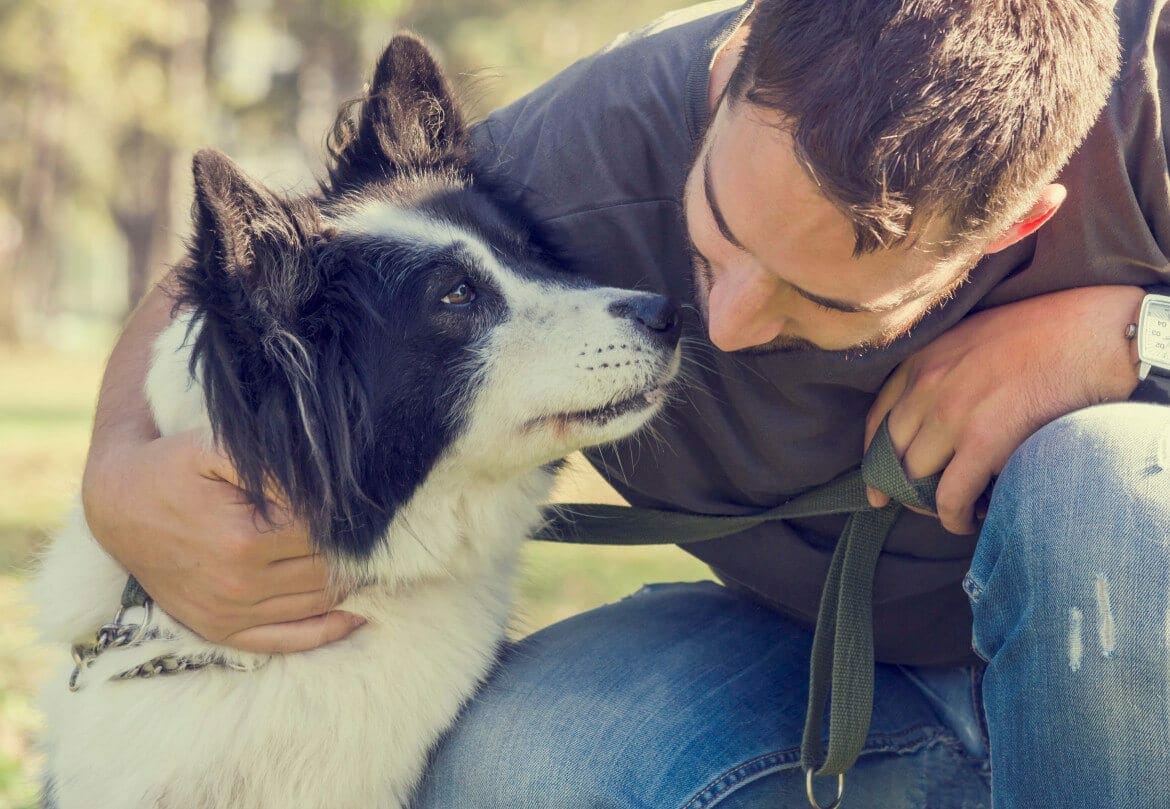 CPR & Basic 1st Aid
Ever wondered what to do if your pet needs CPR? Here are some quick and easy tips to help your dog in a crisis. Nadia Crighotn investigates.
It's not something we ever want to think of or even conceive. Our beloved pet, injured or even worst… non-responsive and not breathing. Knowing pet CPR could save your animals life while you seek professional help. Also keeping an updated first aid kit can help you stay in control in a frantic situation.
Firstly, you need to know your closest emergency veterinary hospital. Have this number in your mobile phone and get to know where the hospital is. During this type of situation you will need to take your animal to an emergency hospital, which may not be your local vet. Also check taking your healthy animals pulse so you know where to find it (see below). Remember that (unlike humans) dogs and cats hearts can continue to beat for minutes while not breathing. So always check the airways and pulse before beginning CPR!
CPR
The following is instructions on how to perform CPR on a pet. Before beginning CPR make sure you get someone to call the emergency veterinary hospital immediately and advise of your arrival and attempts at CPR.
Check and clear airway
Open the animal's mouth and ensure the airway is clear of any obstructions or blockages (like tennis balls, bones etc). Remove quickly, but be careful, dogs in particular may bite if scared.
Assisted Breathing
If your pet is unconscious and not breathing you now need to start with Assisted Breathing. Lay your pet on their RIGHT HAND SIDE and extend their head to ALIGHN WITH THE NECK (making a nice straight, unrestricted path to lungs). Open the mouth and PULL THE TOUNGE FORWARD (to prevent blockage… be careful with cats as they have very fragile bones). Now LOOK, LISTEN, FEEL. If your pet is not breathing blow FIVE quick breaths.
For large dogs: hold the mouth firmly and blow into the nasal passage.
For cats and small dogs: your mouth will cover the entire mouth and nose.
Blow enough air to lift the chest. Remember, like with a child and an adult, the smaller the animal the smaller the breath. If the animal is still unresponsive and not breathing check for a heartbeat and begin CPR.
IF BREATH WILL NOT GO In…the airway may be blocked. Turn your dog upside down with it's back against your chest. Wrap your arms around your dog and clasp your hands together below the rib cage. Give five sharp thrusts and check the mouth again to see if you can grasp the object.
Look Listen Feel
Before you start CHECK FOR A HEARTBEAT! Using your middle and index finger (blow the wrist, below the ankle, inner thigh, or where the elbow touches the chest). Practice on your healthy dog/cat taking their pulse so you are not frantic at this point. LOOK, LISTEN and FEEL for breathing. DO NOT DO CPR if your animal has a heartbeat! Call for help and get someone to drive you and your pet to the veterinary hospital while you start chest compressions.
CPR
Lying on their right side, pull your dogs left ELBOWtowards their chest. The ELBOW points to their heart. FOR LARGE DOGS: Lay your palm flat over the heart and lay your other palm over the top and intertwine the fingers now Lock your elbow (keeping your arms straight. FOR SMALL ANIMALS: Put your hands either side of the heart and give quick squeezes.
For cats & small dogs: FIVE compressions every ONE breath.
Large dogs: FIVE compressions to every ONE breath.
GIant breeds:10 compressions to every ONE breath.
Look, listen and feelL every three minutes for signs of life and continue for 20mins (after this time you will not be successful at reviving your pet). If you can sing the song "Stayn' Alive" by the Bee Gees and go to the beat, you'll be on track for the correct speed.
Basic First Aid Kit
Keeping a basic first aid kit on hand is a great idea. Once upon a time you could get a handy one specifically for pets when you bought a certain brand of dog food. Just remember not to put ANYTHING on a cut that you wouldn't stick in your own eye! If your pet needs further investigating of treatment head to your vet. DIY pet care is not advisable and can do a lot of injury to your pet. Always seek professional advice. But for minor cuts and scratches have a pet first aid kit on hand. Things you may include are:
Saline or distilled water
Tweezers
Scissors
Sterilized
White medical tape (the stuff that's easy to take off)
Crepe bandage
Self-sticking crepe bandages (vet wrap). You can buy this in many horse shops and some veterinary clinics. Be careful not to wrap TOO TIGHT and only use as an emergency before you head to your vet.
Non-stick dressings for wounds
Latex gloves
Wash clothes
Muzzel
Hopefully in the lifetime of your pet you will not need any of the above. But in times of stress being prepared and knowing your stuff may just save the life of your beloved pet.
A BIT ABOUT THE BLOGGER:
Nadia Crighton is a well-known and accomplished Australian Journalist and pet magazine Editor. As a busy mum of four humans, two dogs, 50 sheep, three cats, a handful of chickens and a goat named Billy, she simply adores pets of all shapes and sizes.
Get the latest Pet Insider Tips & News
We offer award-winning* pet insurance policies to protect your furry friend's health and wellbeing. Get a quote today and give your pets the care they deserve.
get in touch
Do you have any
enquiries about our
insurance policies?
Archives
Categories