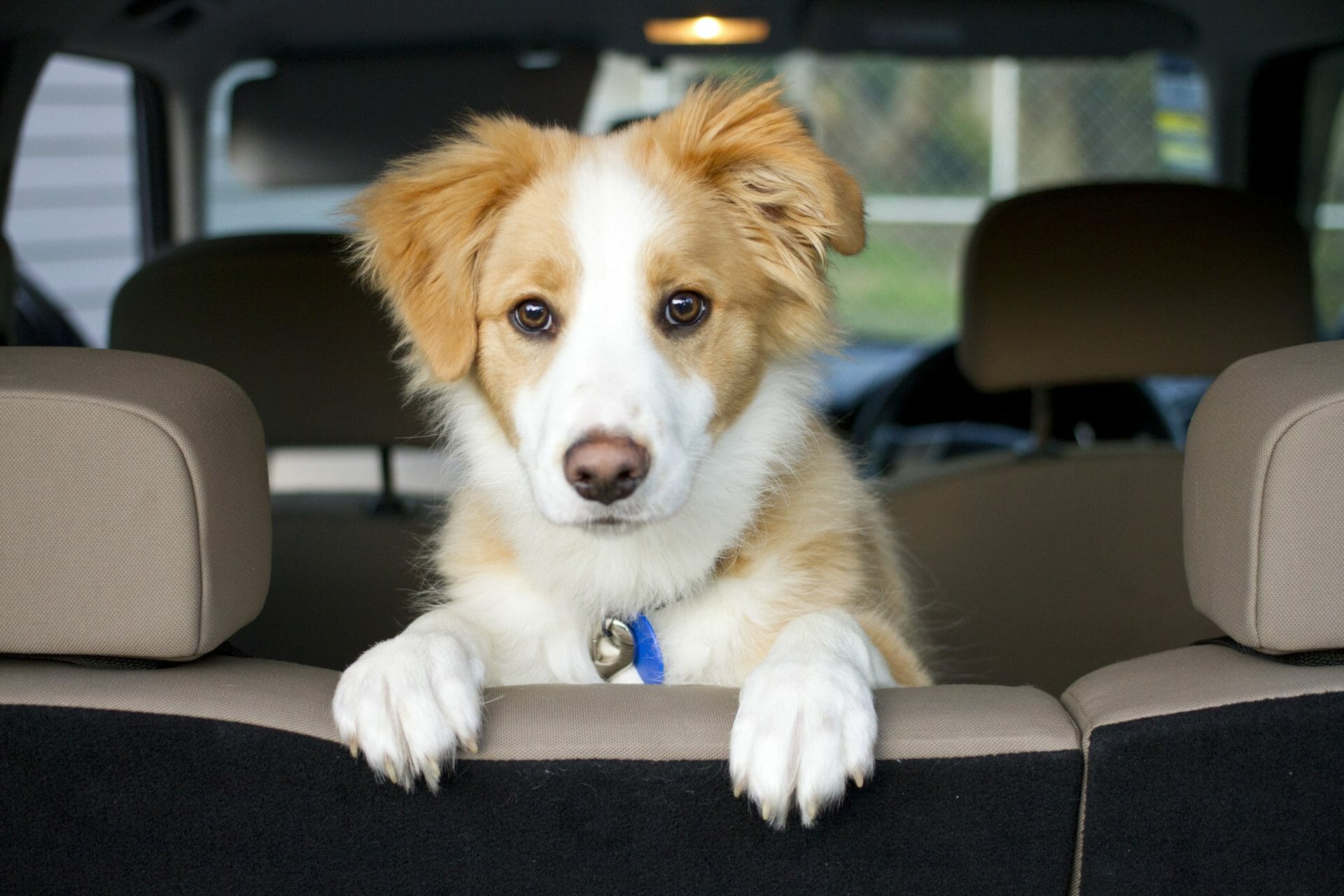 Clicky-Clack for Pets
Pet Insurance Australia commends the recent comments from the Tasmanian Police in regard to restraining pets while travelling in the car.
"The Tasmanian Police have warned that people who failed to correctly restrain their dogs while travelling could face a $159 fine," Nadia Crighton from Pet Insurance Australia says. "This is a great step in the right direction as a large number of pets are injured or killed from either falling from cars or being the victim of a car crash."
The RSPCA are also able to issue fines if an animal is injured due to not being correctly restrained in the vehicle.
"This could see owners facing up to six months in jail and fines up to $5,500 if their pet is injured under the Prevention of Cruelty to Animals Act," Crighton says. "The laws for each state do differ in regard to restraining dogs in cars, however if pet owners were aware of the huge risks they could be taking for their pet's own welfare, all would be correctly restrained."
Pet Insurance Australia is also quick to remind readers of the dangerous consequence an unrestrained dog could have on your own safety during a crash situation.
"A small or large dog moving through a vehicle during a crash could cause substantial injury to your pet and yourself," Crighton warns.
It's also important to remember that air-bags can pose a danger to your pet.
"The best place for any dog is in the back seat, with a correctly fitted harness that is attached to the seatbelt or buckle."
TIPS FOR KEEPING PETS SAFE
Back is best with all pets.
Ensure your harness is crash tested.
Correctly fitted harness – not too big or small.
A harness that attaches to the seatbelt – rather than attaching it to your pet's collar.
Keep cats in travel crates that are also secured with a seatbelt.
Check ute tethers daily.
If dogs are riding in SUV wagon-boot, consider using a cage or a harness attached to the anchor point or a cargo barrier.
Check on your pet regularly during the trip.
"If you get your dog used to being safely restrained from puppy-hood, car travel can be a breeze," Crighton suggests. "Keeping our pets safe in all situations is very important, and a part of being a responsible pet owner."
Having a positive experience with the harness or the cat-carrier can also help allow your older pet to become used to being restrained.
"Finding ways to reward your pet for being happy with their harness or cage is important so that they don't fret or have any bad feelings towards the new way of travel," Crighton suggest. "Think toys and treats and big praises – outside of the car and start with short fun trips and gradually increase."
If you are having difficulty, call in the expert dog trainers to help.
"Safety is paramount particularly in the vehicle, not only for your beloved pet but also for other travellers and the driver," Crighton says. "Taking the time to invest in safe travel products and ensuring your pet is comfortable and happy with this new mode of transport is important."
Get the latest Pet Insider Tips & News
We offer award-winning* pet insurance policies to protect your furry friend's health and wellbeing. Get a quote today and give your pets the care they deserve.
get in touch
Do you have any
enquiries about our
insurance policies?
Archives
Categories