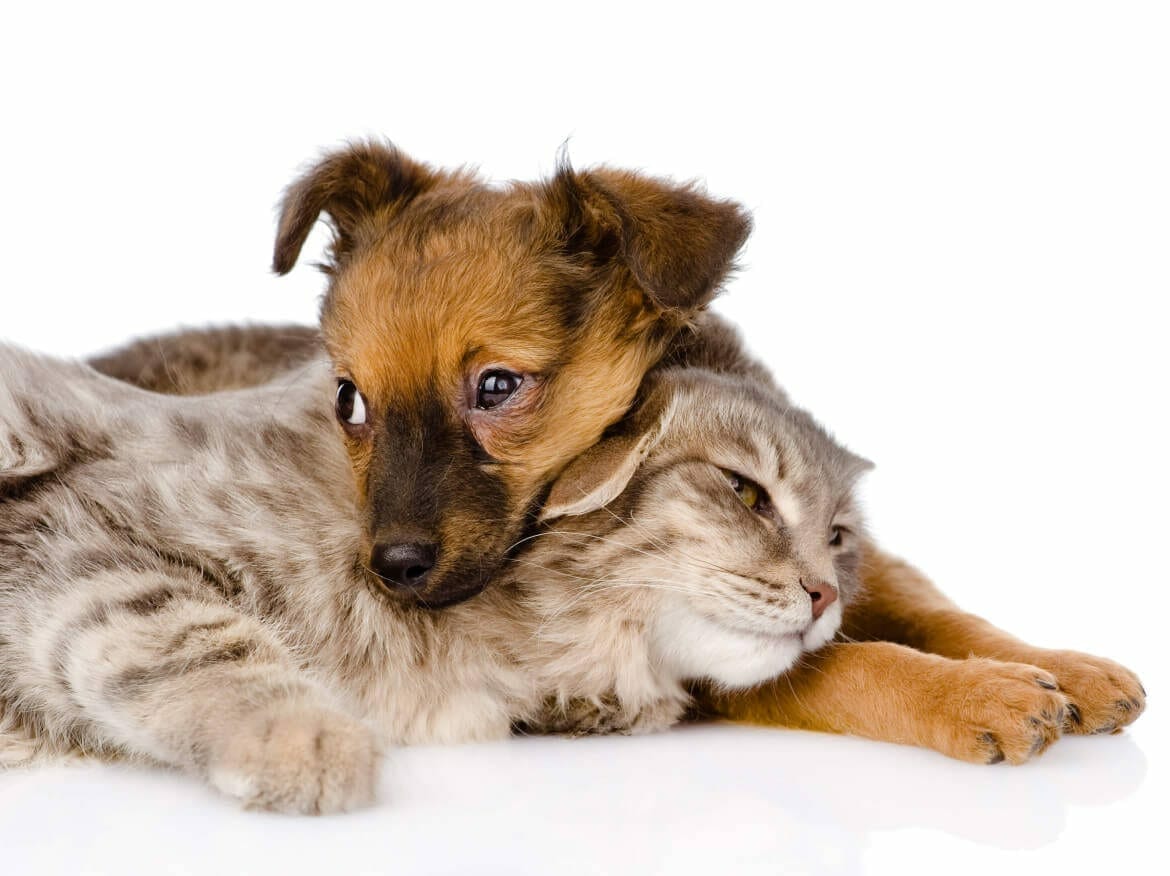 Cat Allergies vs Dog Allergies
In the world we live in today, cats and dogs are exposed to many different elements and environments. These might not look harmful to the human eye, but for your pet it can be an allergy trigger. Just like people, your pet can also suffer from cat or dog allergies. This might be news to you or you might have known this for a while, but have you ever actually researched the symptoms or the causes of pet allergies? Your cat or dog might be suffering from an allergy and you might not even realise it. How can we help them beat these allergies? Educating yourself is the best way to keep an eye on your pet to know when something is wrong.
8 signs of pet allergies
If a cat suffers from cat allergies, their immune system is sensitive to certain ingredients. These ingredients might not affect every cat, but if your cat has a specific allergy, they will have extreme reactions.
The following symptoms are the result of these reactions:
Vomiting
Diarrhoea
Ear infections
Itchy ears or itchy eyes
Itchy skin & increased scratching
Coughing & sneezing (asthma)
Swollen paws resulting to paw chewing
Snoring (inflamed throat)
When a dog has allergies, their immune system sees certain ingredients as dangerous. Most dogs are not affected, but if your dog is allergic to a certain ingredient, he/she will have an extreme reaction. The following symptoms are the result of these reactions:
Constant licking
Itchy, red or scabbed skin
Ear infections
Increased Scratching
Runny, itchy eyes
Itchy back or tail
Vomiting & Diarrhoea
Sneezing & Snoring (inflamed throat)
Some of the most common allergy triggers
Cats and dogs can be affected by similar pet allergy triggers. The best way to make life easier and more comfortable for your loving pet is to know what some of the major triggers are, identifying them and removing them from your pet's living space.
Tree, grass and mould
Dust and house dust mites
Cigarette smoke
Food ingredients (e.g. beef, chicken, pork, corn, wheat or soy)
Prescription drugs
Fleas and flea-control products
Perfumes
Cleaning products
Fabrics
Rubber and plastic materials
How can you beat pet allergies?
When you realise or think that your furry friend has some form of allergy, immediately contact your veterinarian. Your veterinarian will do a physical examination and do a complete history. They might be able to determine the allergy or source of allergy and if not, tests will be recommended. Finding the cause of the allergy is for the benefit of your pet's health and quality of life.
Other steps you can take yourself include:
Cleaning your dog's bedding regularly.
Bathing them regularly.
Keeping their skin clear of all fleas.
Cleaning their food & water bowls regularly.
Most importantly, every dog or cat is different and allergy triggers and symptoms are not set in stone. There are many ways to look after your pet. After all, we're all in the business of looking after our pets with love and making sure they live a happy life.
Get the latest Pet Insider Tips & News
We offer award-winning* pet insurance policies to protect your furry friend's health and wellbeing. Get a quote today and give your pets the care they deserve.
get in touch
Do you have any
enquiries about our
insurance policies?
Archives
Categories