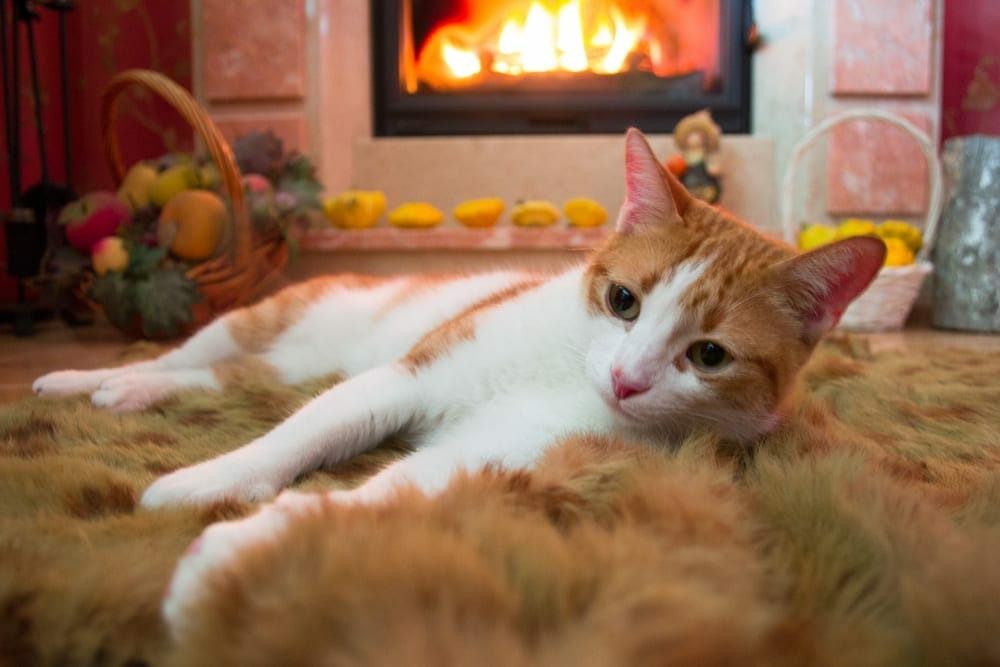 Burns & Pets
Pet Insurance Australia is issuing a timely reminder to keep your pets safe this cold season.
"We do see an increase in burns around this time of year," Nadia Crighton from Pet Insurance Australia says. "So, remembering some basic home safety tips is a good idea to keep your pets safe."
From scorching fires to hot drinks, there are many ways pets can suffer from contact burns and scalds during the cooler weather.
"It's great to keep our pets warm, but it's important to do this safely," Crighton says. "We advise against using any hot-water bottles and consider coats and additional blankets to keep your pets snug."
Over the years of 2016 to 2017 Pet Insurance Australian noted a 40% increase in burn-related claims. Understanding that the actual burn statistic could be much higher as this is only an indication of those pets who have insurance.
"We love our pets like children, so it's important to consider their welfare around heating sources the same way we would a little person," Crighton says. "Having some simple rules can literally save your pet from suffering a painful burn that could lead to permanent damage."
Burns can take up to 48hours to completely show and will be very painful for your pet. It is important that if you suspect your pet has suffered from a burn, to get them to a veterinarian as quickly as possible. Burns are very serious injuries and need to be constantly monitored throughout the healing process to avoid infection.
"It's also a good time of year to develop an emergency evacuation plan, that includes the family pet if the fire alarms sound in your home," Crighton says. "Having a plan can help prevent serious injury and death if a fire occurs. Also, consider keeping a spare leash and collar and emergency kit outside of the home."
SAFETY TIPS
Use a fire guard for log fires.
Use a baby-gate or pen for stand-alone heaters.
Train your dog to stay a safe distance from the heating source.
Keep hot drinks out of reach of swishing tails and curious noses.
Always supervise pets around heating and turn it off when not around.
Do not use hot water bottles for pets.
Be very careful using electric heating pads. Follow the manufacturers instructions and do not use if damaged or faulty.
Consider only using additional blankets and coats for warmth.
WHAT TO DO?
If your pet does suffer a burn is it vital you seek veterinary treatment quickly. Burns can take up to 48hours to show their full extent, and your pet will be in a lot of pain during this time.
Put any flames out quickly and turn off the power if a heater is involved.
Do not use ice or any ointments
Cool the area with a sterile wet cloth
Get to the vet immediately
Get the latest Pet Insider Tips & News
We offer award-winning* pet insurance policies to protect your furry friend's health and wellbeing. Get a quote today and give your pets the care they deserve.
get in touch
Do you have any
enquiries about our
insurance policies?
Archives
Categories