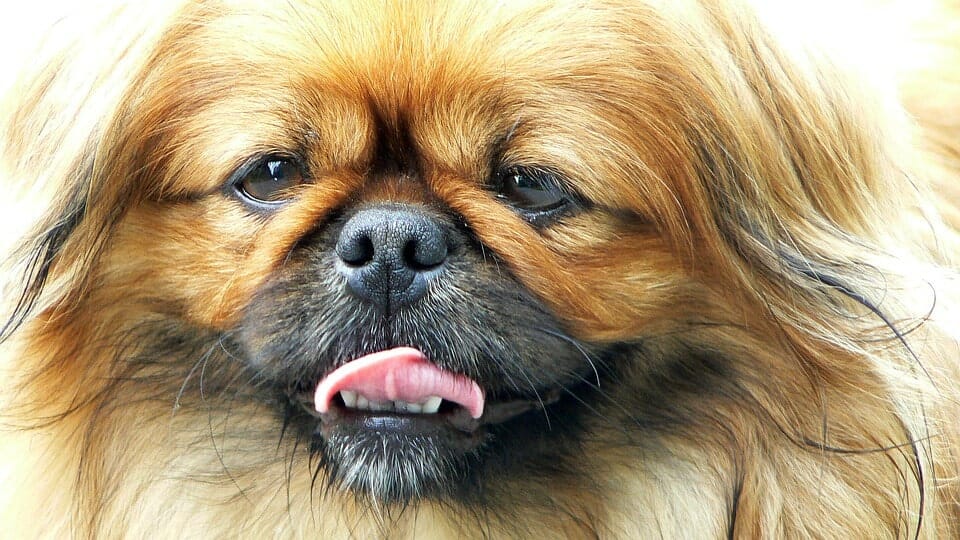 Brachycephalic Dog Breeds
Pet Insurance Australia takes a look at Brachycephalic dog breeds and the common problems these dogs face.
Brachycephalic breeds are dogs that have a shortened skull, short nose and a flat face. Because of this look many of these dogs sadly suffer from breathing and other related problems.
Popular breeds such as the French Bulldog, Pugs and Bulldogs have been steadily growing in Australia since 2013. Brachycephalic breeds now feature in the top 20 most commonly insured dogs in Australia.
"These breeds are incredibly popular around Australia," Nadia Crighton from Pet Insurance Australia says. "Sadly, however, these breeds do come with a high risk of problems that some owners are not aware of."
The most common issue is Brachycephalic Obstructive Airway Syndrome or BOAS which is caused from an over-crowding of the face due to the shape of the jaw and nose.
Dr Magdoline Awad BVSc GradCertMgt MANZCVSc (Animal Welfare) and the Chief Veterinary Officer at PetSure understands the problems facing these types of dogs.
"Brachycephalic Obstructive Airway Syndrome (BOAS) is on the rise as a proportion of all surgery performed on these breeds and that's likely due to the rise in popularity of Pugs and French bulldogs  ," Dr Awad says. "At de-sexing, these breeds are more likely to have other surgical procedures performed compared to non-brachycephalic breeds."
These procedures include;
BOAS surgery
Cherry eye surgery
Umbilical hernia repairs
Brachycephalic breeds also have a higher incident rate compared to non-brachy breeds for a wide-range of conditions including IVDD, skin disease, patella luxations, otitis externa and eye conditions.
Care
If you do have a brachy breed there are some important things to consider in terms of care.
"It is paramount these breeds are not allowed to become obese," Nadia Crighton from Pet Insurance Australia urges. "Keeping brachy breeds at their correct weight is very important to prevent further problems."
It is also vital that owners seek veterinary advice if they suspect their dog is suffering from any problems. Ideally, get your dog examined by a vet as soon as you pick it up. Your vet is best placed to provide advice on the health and welfare of your pet.
"Some dogs will not need surgery to help with breathing problems, while others will," Crighton says. "Noticing signs that your dog is in distress, like constant snorting, laboured breathing-this is not normal. Seek veterinary advice immediately.
Other things to consider with brachy breeds include;
Heat – keeping your pet cool during the hotter months. Brachy breeds are more likely to suffer from heatstroke. Do not exercise these dogs in the heat of the day.
Exercise – over exercising your dog can also lead to breathing problems.
Good breeding – check the parents have not needed any surgery and do not breed from dogs that have. Ideally, responsible breeders will not breed from dogs with extreme brachycephalic features. These dogs should be desexed.
Collars – use a harness-type collar rather than a check-chain or neck collar.
Pet Insurance – good quality cover from puppyhood can help ease the stress if your dog does require surgery.
Brachycephalic Dog Breed List
Affenpinscher
This designer pup has been making headways in the cute-pet-pantheon with its Teddy Roosevelt coat and short stature of less than 14 inches. This makes Affenpinschers one of the smallest breeds of dog. They are very intelligent, and require minimal grooming which means they are perfect for apartment living! Plus, with their typically kind temperaments and relatively sweet dispositions, some people have even dubbed them "the Golden Retriever's evil twin".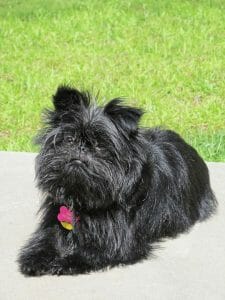 Boxers
As pets, Boxers are very affectionate, playful and protective dogs. They are very loyal toward their family and need to stay busy with lots of exercise. Although they like to be independent they also like to please their owners.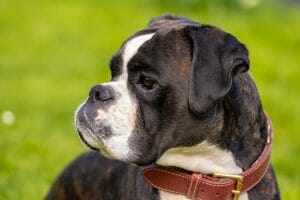 Bulldog
They are sweet. They are affectionate and do not like to be alone – this means you'll never be lonely. They get along with other animals. This is great if you have other pets, or if you live in a home with children. Bulldogs are loyal and will stick with you no matter what happens in your life. If they get sick, they're easy to care for as long as you're willing to spend the time and effort. The lifespan of a bulldog is 8-12 years – that's the equivalent of a human living well into their 80s! Bulldogs are very protective of those they consider to be family members.\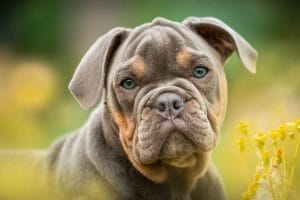 \
Brussels Griffons are great pets for people with allergies because their coat does not produce dander, or at least not to the same degree that other furred animals do. They also have lots of energy and usually get along well with children and other animals in the household. These characteristics may be why you are considering these puppies as your new pet.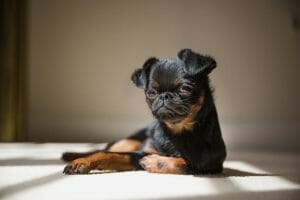 One of the largest breeds, the Bullmastiff is a strong guardian that is highly protective of their home and family. The Bullmastiff has been around in some form or another for centuries, originating from ancient Roman times. Historically speaking, it's been the go-to family dog made for all occasions – hunting, protection, and sheer companionship. Today it still enjoys that same level of popularity and affection by people who are looking for a big and powerful but also gentle dog to share their homes with.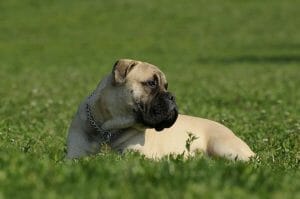 A Boston Terrier is a breed of dog that is known for its distinctive all-black coat and a long broad, black-and-white face.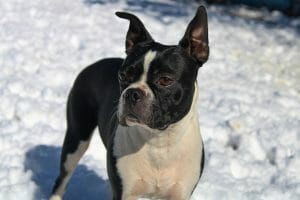 The Cavalier King Charles Spaniel is an adorable, little dog that is often used as a companion and in competitions. He has been the preferred pet of royalty since he was first bred around 1760. It takes 10 months to raise a purebred Cavalier pup and they are very easy to take care of. The coat will require brushing twice a week just like any other dog; however, this breed doesn't need bathing once every 3 weeks like most breeds.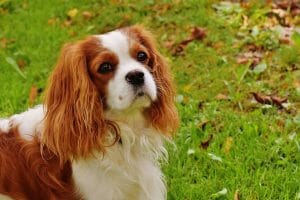 Cane Corso
Although there are many reasons why someone might want a Cane Corso, there are some that stand out more than others. The most obvious is the fact that they are not very well known to the general public, which means they can sometimes be found in your backyard for as little as $500. Another reason would be their loyalty and love for their family members and their eagerness to learn. They also make great watchdogs and car companions, meaning one of these dogs could keep your home safe at all times. The three breeds comparatively weigh 70-75 pounds each, so you should make sure you have room if you're considering adding a Cane Corso to your home.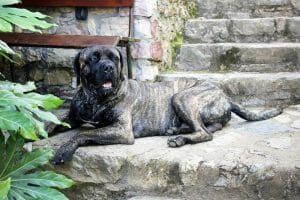 Chow Chow
The Chow Chow, also known as the 'puffy-lion dog', is a dog of fierce and loyal character. This pet is not suited for everyone due to their independent nature. They require a lot of attention and care, so if you love this breed then you should know all about their personal traits before adopting one of these wonderful animals!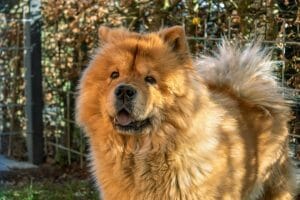 Dogue de Bordeaux
Initially developed in France, this giant breed has the largest head proportionately of all dog breeds. Known for being sensitive, but also stubborn, the Dogue de Bordeaux is loyal and protective, and excels in training.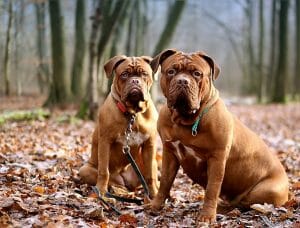 English Toy Spaniel
The English Toy Spaniel is a breed of small dog that originated in England. It's recognizable by its profuse ruff and long, feathered tail. Although some people may think this breed is too fragile for their home, the English Toy Spaniel can make an excellent family pet if it is treated with care and respect.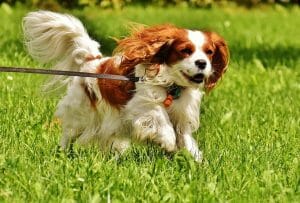 With a distinctive appearance, the charismatic French Bulldog is one of the most popular breeds. The French Bulldog has large, bat-shaped ears and a sweet temperament. It is alert, affectionate, playful, and adaptable. These dogs do well living in cities, which has only increased their popularity.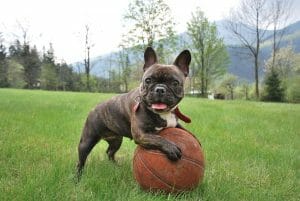 Japanese Chin
A full grown Japanese Chin usually weighs about 3 to 4 pounds and is around 9 to 10 inches tall. Obviously, it will be smaller when it is a puppy. In addition, the Japanese Chin has a short feathered coat. Its fur can come in many colors and patterns which include black, white, chocolate and red.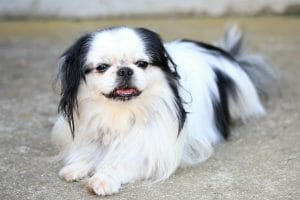 Lhasa Apso
The Lhasa Apso is a small dog that hails from Tibet and Northern China, known for its snowy-white fur with black tufts along the ears and tail. A relatively rare breed today when compared to other pups like the Labrador Retriever or German Shepherd, it has managed to be popular in some European countries such as France .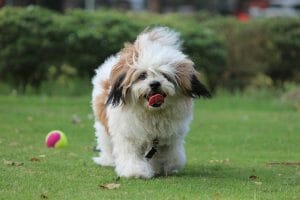 Pekingese
Pekingese are a national treasure in China. The word is derived from the Chinese word Qianke, meaning "lap dog". They are also considered to be very intelligent and were once used as test subjects for animal testing by the British army during World War 2. They have an almost mythical status, most likely due to their small size and strength which makes them perfect for living in cramped quarters such as apartments and buildings. In China, Pekingese are often shown in paintings of royal ceremonies or dressed up like samurai warriors with their long tails trailing behind them.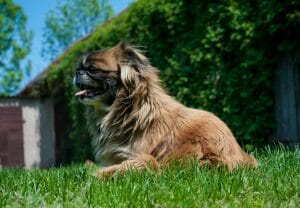 The Pug is a breed of dog that originated in the Chinese Shar-Pei dogs and was bred to hunt small animals in the forest. The breed's short, wrinkled face resembles that of an upside-down pear, which has given it its nickname – "the pug dog".
Pugs are often known for their distinctive appearance and their rectangular body shape with a slight round on the belly, as well as their extremely loose skin that hangs from either side of its face.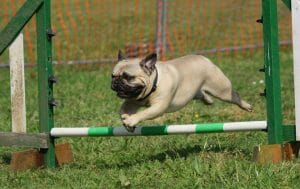 Shih Tzu
The Shih Tzu is an adorable, fluffy dog which is often called the "Chinese Lion Dog." This medium-sized dog has a bit of a cuddly personality and has been known as the friendliest of all dogs.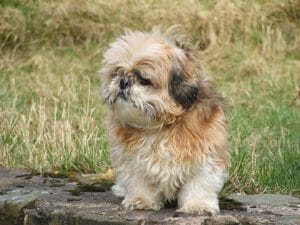 Brachycephalic Airway Syndrome
Brachycephalic airway syndrome is a respiratory disease which is caused by a dog's short and narrow airways. This condition affects dogs, who are often born with it, but can be worsened by being overweight or after surgery for other problems. The short nose and narrow nostrils of these breeds can make breathing difficult. Dogs may have noisy breathing sounds, exercise intolerance and may become breathless during activity. Heart problems may also be present in these breeds as the heart must work harder to pump blood from the body to the lungs due to their difficulty in oxygenating the blood properly because they have narrowed airways which limits airflow into their lungs.
Treatment may include physical therapy to help with breathing. Medications that open the airways and decrease inflammation can be used. Surgery is an option for those dogs whose symptoms are severe.
Dogs that are brachycephalic have a variety of respiratory problems associated with abnormal brain development. These include stenotic nares, elongated soft palate, retrognathia and micrognathia. The stenotic nares can make breathing difficult for puppies and young dogs due to the fact that their nostrils are smaller than usual. The elongated soft palate can cause a dog to snore loudly because it reduces the space available in the throat for airflow. When this occurs excess vibration causes snorting.
Get the latest Pet Insider Tips & News
We offer award-winning* pet insurance policies to protect your furry friend's health and wellbeing. Get a quote today and give your pets the care they deserve.
get in touch
Do you have any
enquiries about our
insurance policies?
Archives
Categories