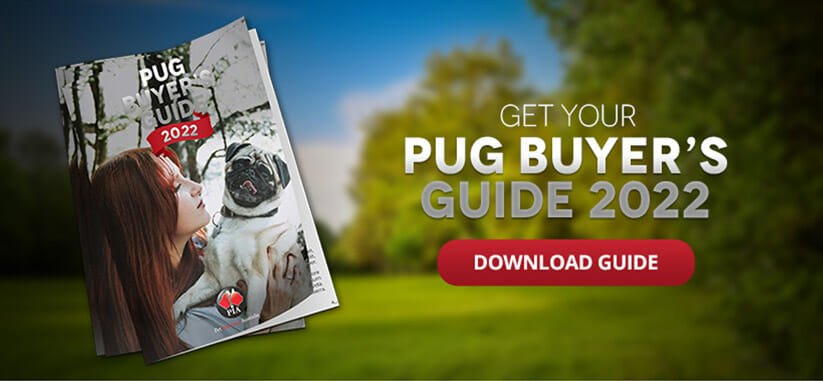 Border Collie Dog Breed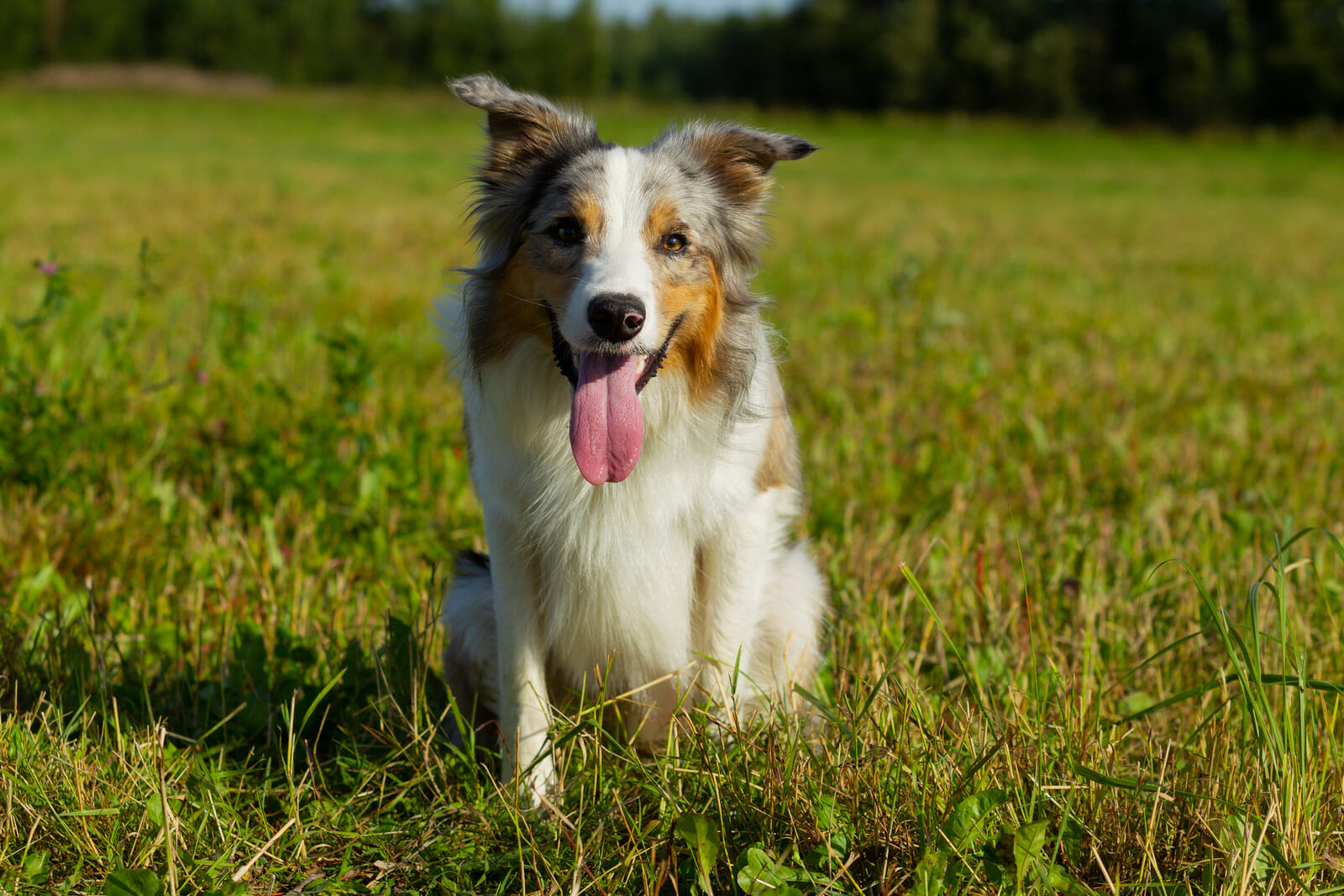 Border Collies are often preceded by their reputations as ideal herding dogs. Alternatively known as 'sheep dogs', Border Collies are energetic, lively, and easy to train. Their unwavering loyalty and dedication to their families are factors that rank them as one of the most popular dog breeds in the world. In this article, we're going to break down the basics of the Border Collie and help you decide if this is the right breed for you.
Quick Links:
Border Collie Characteristics:
| | | | |
| --- | --- | --- | --- |
| Life Span: 12-15 Years | Grooming: Basic | Child Friendly: Yes | Tendency to Bark: High |
| Health Issues: High | Shedding Level: Moderate | Apartment Friendly: No | Tendency to Drool: Low |
| Energy Level: High | Adaptability: Good | Pet Friendly: Yes | Tendency to Chew: Medium |
| Exercise Needs: High – Minimum of 90 minutes per day | Social Needs: Moderate | Affection Level: High | Trainability: High |
Border Collie Origin:
Border Collies trace their roots to Scotland, where they were bred as herding dogs. They were widely popular on the border of Scotland and England during their early days – hence the first part of their name, 'Border'. These dogs were introduced to the rest of the world in the 20th century as working Collies, eventually growing to take on the role of household pets as well.
Here are some fast facts about the Border Collie's history:
'Collie' is a Scotch word that was used to describe 'sheep'.
Working Collie owners prized their dogs' herding instinct above all else, this is also why this breed wasn't developed with a specific 'look' in mind.
A unique trait that made Border Collies such effective herd dogs was their use of 'the eye' – the act of staring intensely at their flock to intimidate them into submission.
Sheepdog trials and competitions owe their existence to Border Collies, as they were developed to create a 'studbook' for the breed.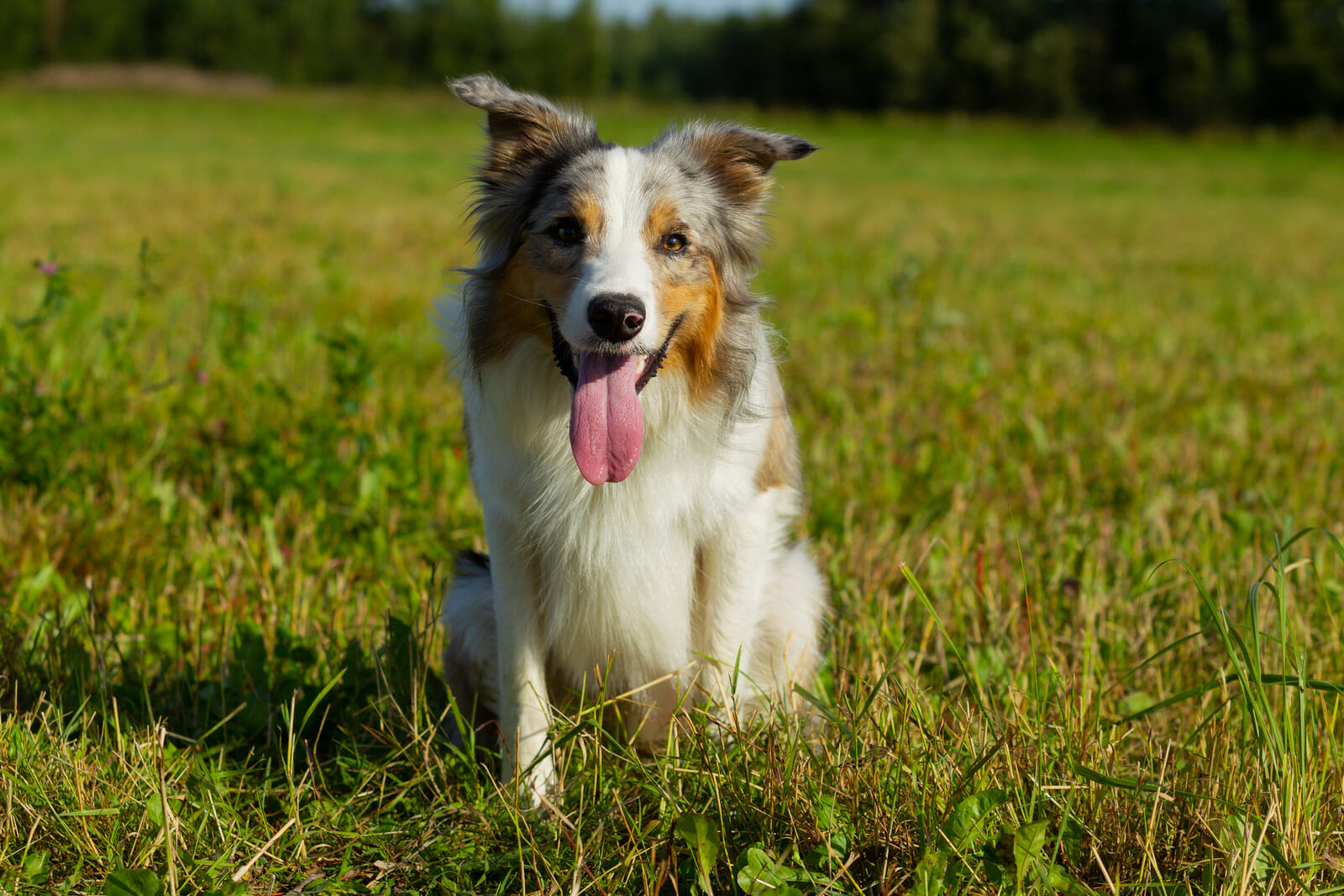 Border Collie Personality:
Border Collies are an alert, energetic, smart, and dedicated breed. These dogs pack a lot of punch in their personalities and are known to be quick learners, so much so that it can be a challenge to keep them mentally stimulated!
Here are some of the key personality traits of Border Collies:
They like to be kept busy – Border Collies can be restless dogs on occasion and tend to become destructive if they're not kept occupied. These destructive behaviours may include excess barking, digging, and chasing cars (they were bred to run after sheep, after all).
High sensitivity – This personality feature is most likely what makes these dogs so easy to train. Border Collies are acutely aware of their owners' every action and pick up on cues easily.
Obsessive herders. Border Collies take their job very seriously. If they aren't given something to protect or direct, they may take to herding other pets or even children in the house!
They can be quite shy. Since they are such sensitive dogs, border collies are inclined towards becoming shy or fearful if they have not received proper socialisation classes from puppyhood. However, if these dogs have been socialised correctly, then they tend to be very friendly and outgoing.
Super intelligent. Aside from their physical prowess, these dogs were bred for their brains, too. Border Collies are among the smartest dog breeds, and as such, require plenty of mental stimulation to keep them happy and satisfied.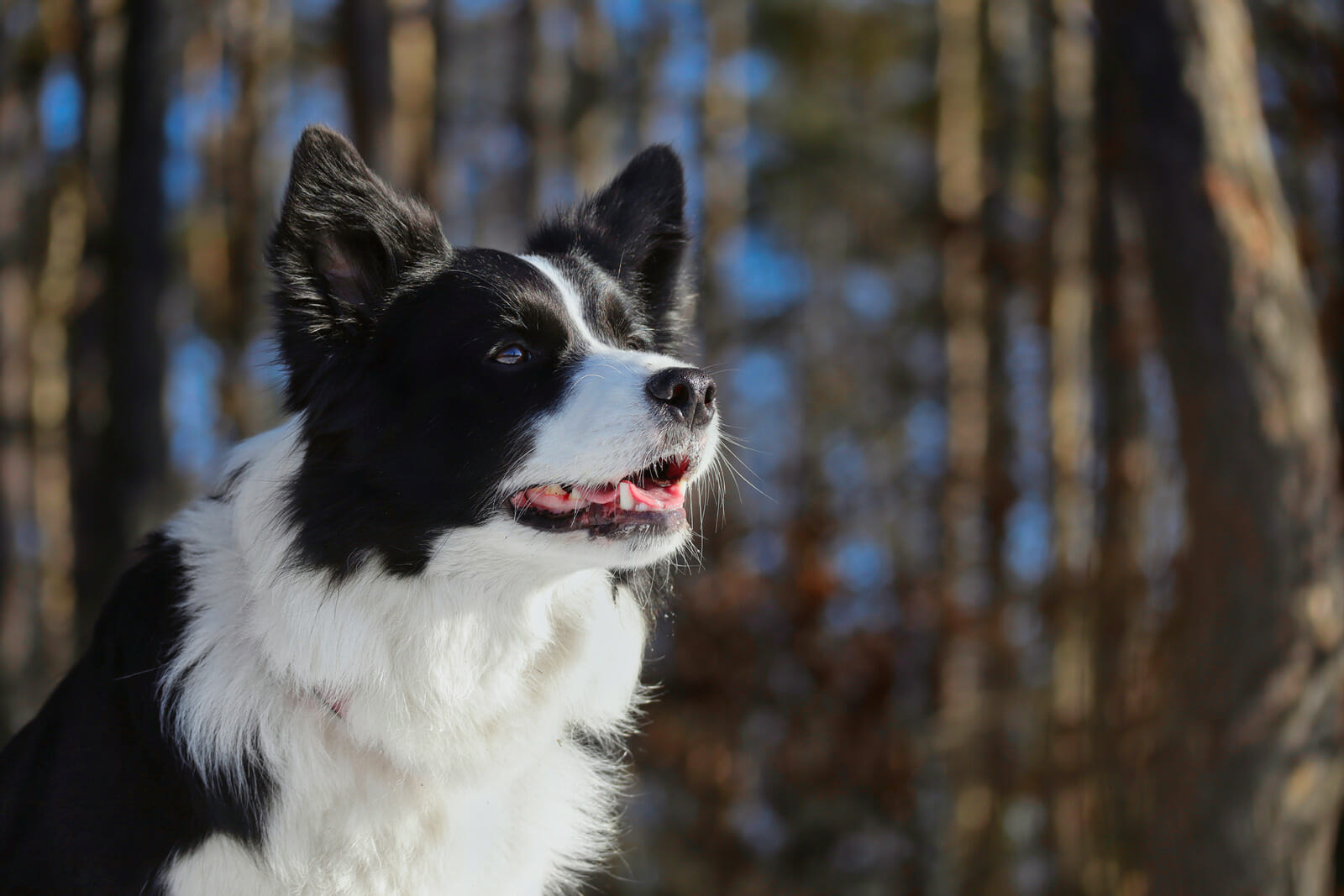 Border Collie Appearance:
Border Collies are one of the rare breeds that were developed for their abilities, rather than a specific look. That's why these medium-sized dogs come in such a broad variety of colours and coat styles, although all Border Collies share key similarities.
Here's a quick run-through of the Border Collie's most defining features:
'Half and Half' ears – Border Collie puppies are born with naturally upright ears that 'flop' at their tips. This makes them appear rather jaunty.
Feathery tails – Although the length of their coats may vary, all Border Collies possess long, feathery tails.
Standard Collie head – Border Collies have standard 'collie' shaped heads with square-shaped muzzles and longer snouts.
Coat variety – Border Collies come in a variety of coat colours and lengths. Although they all have a double coat, some of these may be longer than others. Collies with longer coats also have 'manes' around their heads and chests.
Border Collie coat colours are known to come in:
Black and White
Black Tri-Colour
Blue and White
Blue Merle
Slate Merle
Blue Tri-Colour
Chocolate and White
Chocolate Tri-Colour
Lilac
Sable
Red Merle
Blue Merle Border Collies, as well as Red Merle Collies, are considered to be the most aesthetically desired variants of this breed.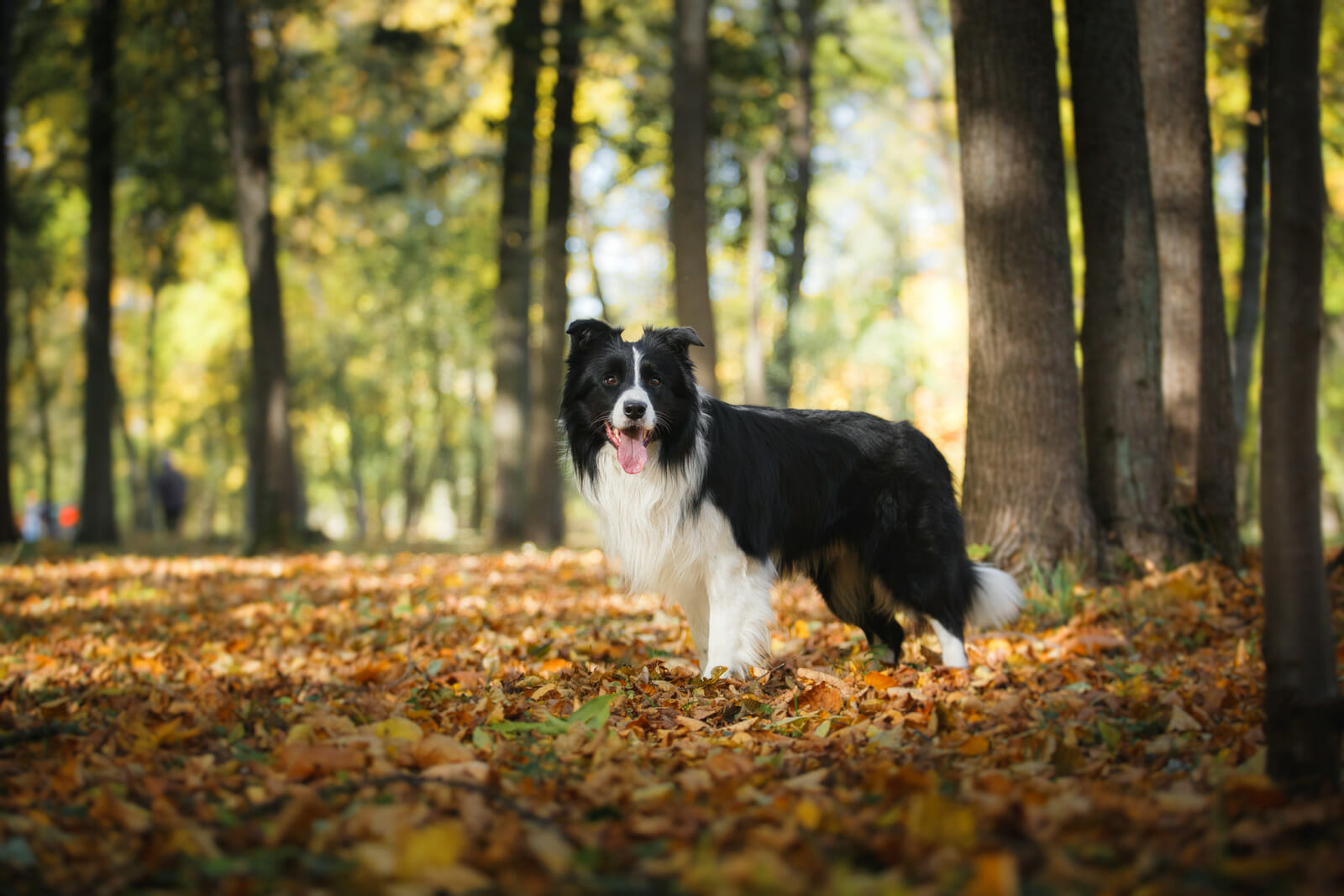 Adopting a Border Collie
When it comes to looking at BorderCollie puppies for sale, you should conduct extensive research and interview different breeders. This is especially true when looking at Border Collie Breeders in Australia, so make sure to keep the following in mind:
Breeders with multiple positive reviews, references and a history in your specific breed's field.
Breeders who don't sugar-coat the price. Breeders who demand a higher fee, rather than a 'bargain price' are often more trustworthy – but their backgrounds should still be checked thoroughly.
Breeders who are well-versed in the breed you're looking for. When we say 'well-versed', we mean that they should know the extensive background and breed-specific information.
Breeders who encourage you to meet either or both of the parent dogs of your soon-to-be Border Collie puppy – if you're only going to be introduced to one of the parents, it should be the mother.
Always listen to the opinions and recommendations of vets and other breed-related professionals.
It may also be easier to go through a shelter when planning to adopt a Border Collie. Despite that shelters are mostly made up of older dogs, and purebreds don't show up as often, there are often special cases. You should give thought to adopting via a shelter or rescue when:
Looking to adopt an older dog. Adult Border Collies have already fully developed their personalities and have most likely been trained, so they're able to better adapt to a new home.
Interested in giving a dog a second chance. There are plenty of sweet, loving pups waiting for their new forever homes all over the country. If you're not 100% set on a specific type or variant of Border Collie, then we would definitely recommend this alternative.
If you're more of a visual learner and are interested in knowing more about the Border Collie's history, living needs, and trainability, we've linked an informative video below: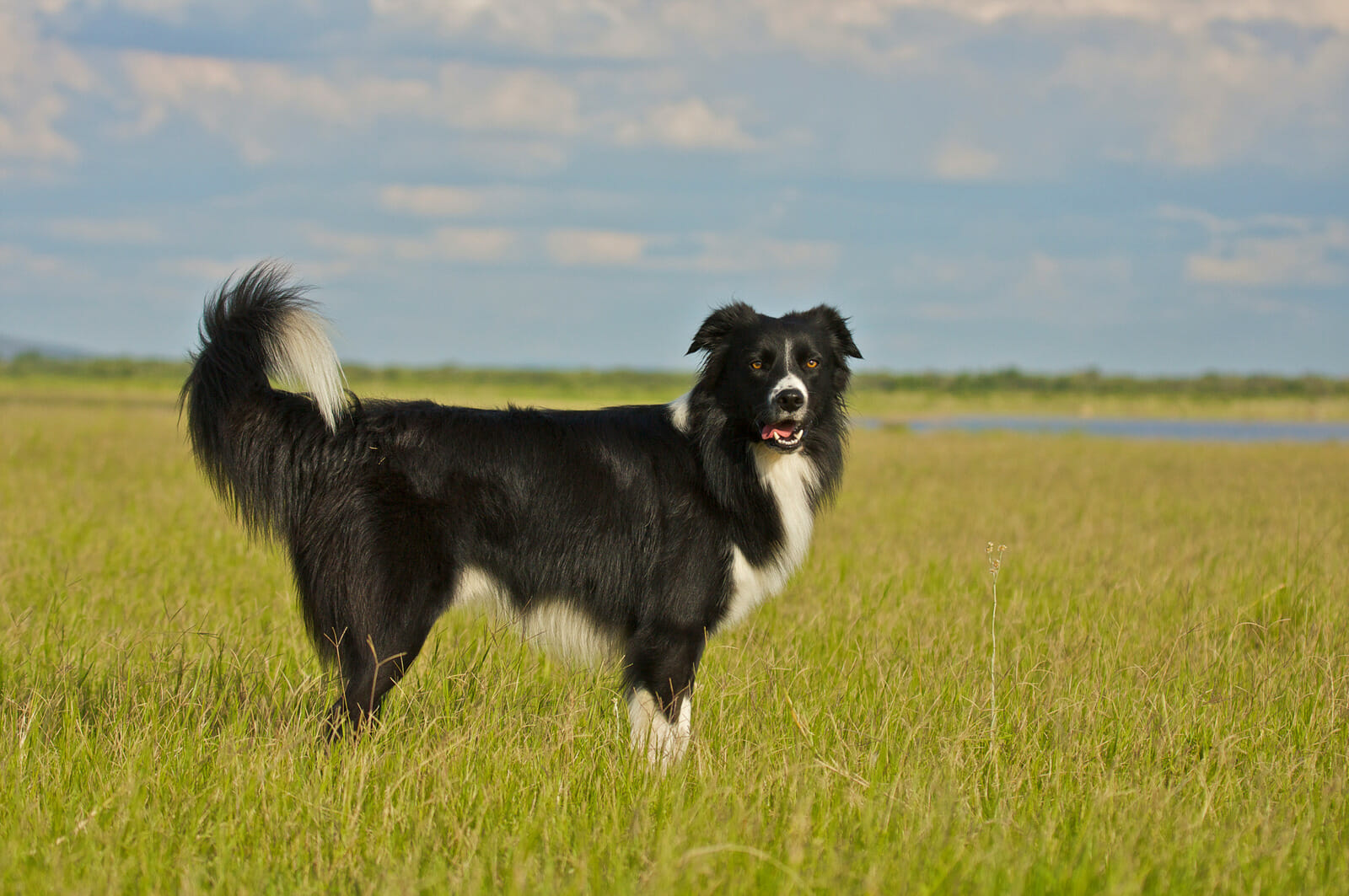 Border Collie FAQs
Do Border Collies shed?
Border Collies, like all dogs with double coats, shed all year round. However, during the shedding season, spring and fall, when they shed their undercoats their hair loss is particularly noticeable. The amount of shedding also depends on what variant of the breed you get and if they have a smooth or rough coat.
Why is Border Collie the smartest dog?
Border Collies are extremely smart dogs! In fact, they have been described by experts as 'intelligent workaholics' as they are capable of learning an astounding number of tricks and commands. Due to their high levels of intelligence, BorderCollies are most happy when they're put to work on a daily basis.
Is the Border Collie the smartest dog in the world?
The BorderCollie is definitely the smartest dog breed when it comes to work-related intelligence and obedience. Fun fact, the smartest dog in the world (who knew over 1000 nouns) was a Border Collie!
How long do Border Collies live for?
BorderCollies, on average, live for between 12-15 years. Some Border Collies may even live up to 18 years of age when cared for correctly. Unlike most purebreds, these dogs don't possess as many fatal genetic conditions, however, their health should still be closely monitored.
Is a Border Collie a good family dog?
Generally, BorderCollies make for wonderful family dogs. They're excellent watchdogs and are good with younger children. However, unless paired with an active family, a Border Collie may grow restless and destructive, and end up herding the children rather than playing with them.
What two breeds make a Border Collie?
There are no two breeds that make a purebred Border Collie. The breed itself is so old, that they're entirely unique on their own. Border Collies are originally descended from Landrace Collies, which were found all throughout the British Isles.
Is a Border Collie a good dog?
The BorderCollie is an excellent dog choice! As long as they are kept occupied and given plenty of exercise, these dogs require little maintenance and don't cause much trouble.
What is the price of a Border Collie?
Border Collie puppies and dogs can cost anything from $600 and up, depending on their breed and variant.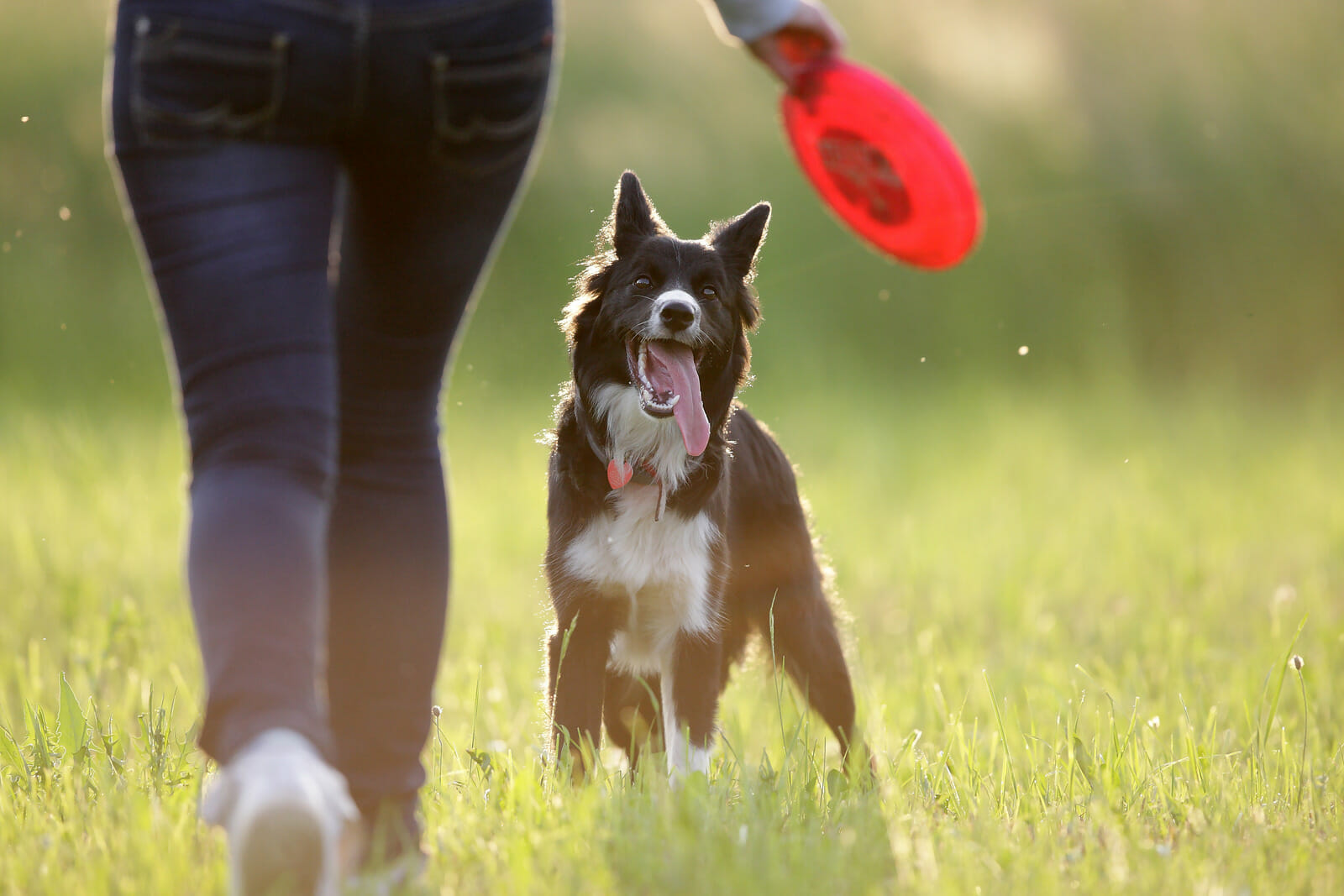 As is the standard case, you should always do extensive research before choosing to adopt a dog. Adopting a dog is the equivalent of bringing a new family member into the house, and you should always be prepared!
If you choose to adopt a BorderCollie, Pet Insurance Australia is the perfect place to get your dog insurance sorted! Contact us today for a quote, and we'll look after your best friend, too.
Disclaimer
This blog does not replace a qualified veterinarian's medical expertise or advice. Please consult a registered veterinarian for further information on the blog topic. The material and information on this blog are for information purposes only. Please note that any linked websites or mentioned products are not sponsored affiliate links or paid endorsements. Pet Insurance Australia does not accept liability for any damages arising from your interpretation of the information presented on this blog. This includes Pet Insurance Australia not being liable for: any false, inaccurate or incomplete information on the blog; any damages that arise from technical issues on the website and the blog being unavailable; any damages from clicking through a link in the blog to a different website.
Get the latest Pet Insider Tips & News
We offer award-winning* pet insurance policies to protect your furry friend's health and wellbeing. Get a quote today and give your pets the care they deserve.
get in touch
Do you have any
enquiries about our
insurance policies?
Archives
Categories