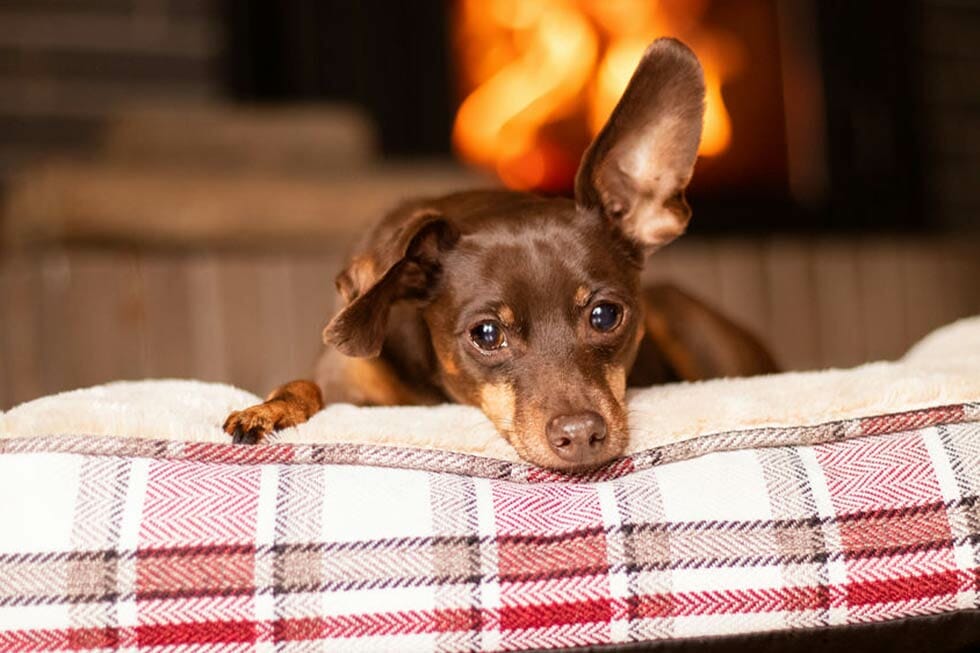 Beware of Burns - 300% Increase
With Winter fast approaching Pet Insurance Australia has some timely advice in regard to keeping Australian pets safe and preventing burns.
"Temperatures are certainly beginning to drop with the quick approach of winter, so it's a good time of year to get prepared in preventing burns," Nadia Crighton from Pet Insurance Australia says. "Some really simple tips can help prevent an emergency trip to the vet around winter."
On average, during the winter period, burns claims rise a massive 300%.
"The large increase in burn claims is common around this time of year, so it's really important that pet owners keep vigilant when it comes to keeping their pets warm," Crighton advises.
Another common cause of burns are chemicals, commonly found in homes across Australia. With the recent COVID-19 pandemic, many households will be utilising many toxic chemicals to prevent germs. These can not only cause contact burns but if ingested, can lead to a range of issues for both cats and dogs.
"Cats love investigating showers and bathrooms, particularly after use, that can lead problems," she says. "Ensuring you wash away any chemical residue can help prevent a curious kitten licking cleaning products from their paws or directly from the floor of the shower, or bottom of the bathtub."
Common Burns:
Hot water bottles

Scolding from hot drinks

Fireplace/heater burns

Chemical burns

Faulty pet heat pads/electric blankets
Top Tips:
Utilise childproof fireguards

Do not use hot water bottles with pets

Do not leave any electrical device on when not supervised

Train your pets not to sit too close to fires

Keep hot drinks up high and never leave unattended

Place pet bedding in sundrenched areas

Place kennels on pallets to bring them off the floor

Give your pet a warm, weatherproof area
"With our pets, burn prevention is very similar to small children," Crighton advises. "Some simple steps and preparation can prevent the worst from occurring and keep your pet safe."
Having heaters and fireplaces guarded with small fences or training your pet not to get too close can help prevent accidental burns. Scolding can also pose a problem for pets during winter as many of us love snuggling up with a hot drink around this time of year.
"With hot drinks, it's as simple as keeping it with you and out of reach of happy wagging tails or curious cats," Crighton says. "Another good tip is to also discourage cats from kitchen benchtops and dogs from lingering in the kitchen during busy times like dinner and breakfast."
Accidents can happen very quickly, leaving pets suffering from painful burns. With some simple rules and monitoring, pet owners can successfully help prevent companion animals from becoming a burn statistic this chilly season.
Get the latest Pet Insider Tips & News
We offer award-winning* pet insurance policies to protect your furry friend's health and wellbeing. Get a quote today and give your pets the care they deserve.
get in touch
Do you have any
enquiries about our
insurance policies?
Archives
Categories