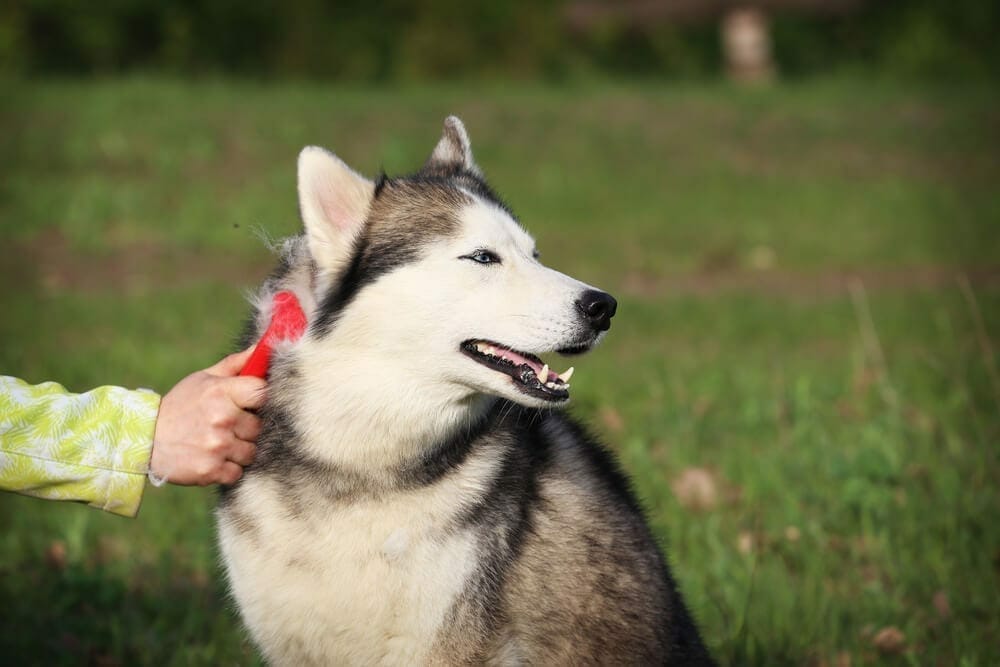 Beating the Spring Shed
Most pet owners will be surrounded in a haze of hair and fuzz during these warmer months as the seasonal shed hits. Pet Insurance Australia has some top tips to help beat the tumble-weeds of pet hair collating in your home.
"It's no shock to pet owners to start to become overwhelmed by the mass of hair during these warmer months as their pets begin to shed their winter coats," Nadia Crighton from Pet insurance Australia says. "As many pet owners will attest, an article of spring clothing is not complete, without a few hairs from the family pet."
However, when does a simple shed turn into something of concern?
"This seasonal shed does coincide with the allergy season so some pets may need to seek veterinary treatment," Crighton suggests. "If you notice that your pet is losing masses of hair, or is showing signs of baldness or thinning, it's important combat this problem quickly, alongside your veterinarian."
TIPS FOR SHEDDING
Gently groom your pet outside weekly/daily depending on coat requirement.
Get the right equipment for the job, if you're not sure, as your local groomer.
Don't over bathe your dog (unless advised to by your vet for allergy reasons).
Provide a healthy diet containing adequate fatty acid levels.
Add sunflower oil or evening primrose oil to low-fat diets.
Buy a good vacuum and static broom
Don't use drying shampoos or human grade shampoo on your pet
Understanding Shedding with Specialist Veterinary Dermatologist Linda Vogelnest from the Small Animal Specialist Hospital (SASH):
Both dogs and cats typically have hair follicles that are in a what is referred to as a mosaic cycling pattern, with a mix of some follicles in a growth phase and some in a resting phase at any one point in time.
As new hairs grow, old hairs are shed, but as these are distributed evenly through the body, amongst other hairs that are in lying in follicles in the resting phase, we see continual shedding despite thick healthy hair-coats.
Some dogs with long hair coats e.g. poodles, Afghans have a majority of their hair follicles in the active growth phase for much longer times, so these hairs keep growing longer, and hairs are not shed until they once again go through a rest phase, and then the next growth phase starts coming through.
"For some breeds of dogs and cats, now is the time to strip out the winter coat," Nadia Crighton from Pet Insurance Australia says. "This can literally mean bucket-loads of hair being shared across fences and through neighbourhoods."
If it's all just getting too much, calling in a professional groomer may be required. They not only have the tools to get the job done, it can also save you a huge amount of stress and time that is required to care for such a hefty shedding coat.
"The key with heavy grooming is to get your young pup or kitten used to being groomed…daily," Crighton recommends. "Expecting your beloved pet to sit through a lengthy groom with no prior experience can cause undue stress. All pups and kittens should be comfortable with being brushed, teeth examined and feet being touched."
Get the latest Pet Insider Tips & News
We offer award-winning* pet insurance policies to protect your furry friend's health and wellbeing. Get a quote today and give your pets the care they deserve.
get in touch
Do you have any
enquiries about our
insurance policies?
Archives
Categories