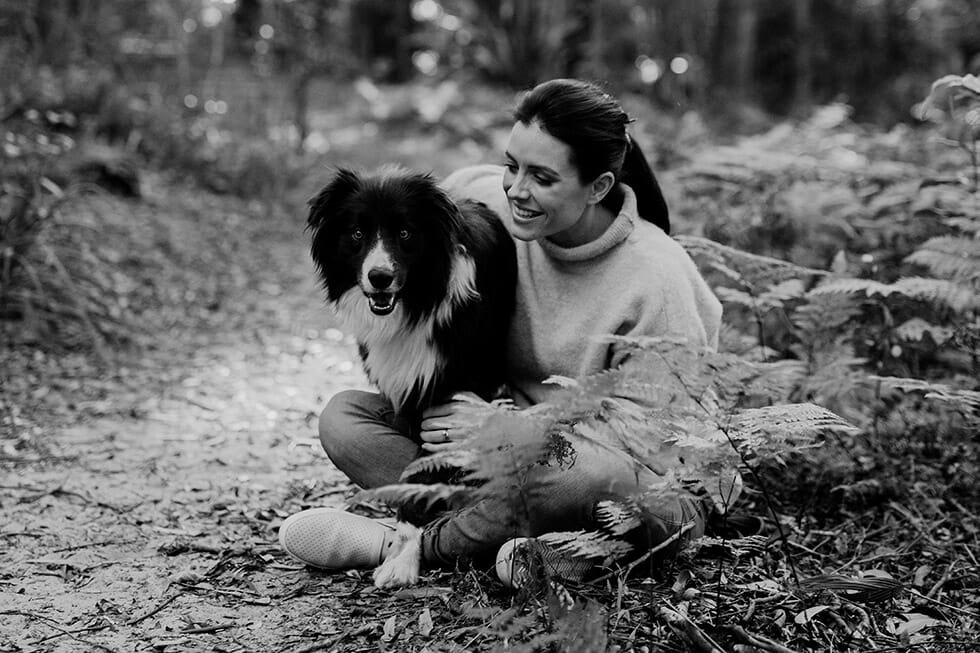 Banjo's Story
There comes a time when every prospective pet owner needs to make an important decision, whether or not to get pet insurance. When we were planning on welcoming our boy  Banjo into our family, we chose against insuring him. We didn't feel the need and we didn't think another second of it; that was until the unexpected happened and  Banjo became critically ill, and then we realised just how wrong of a decision it was.
Like all animal lovers I was so excited when my now-husband and I decided to get a dog. I run a website dedicated to all-things pets and animals, and have long preached about the need to do a lot of research when getting a pet. I looked for the best of the best in terms of breeders. I still remember that Sunday evening six years ago when we drove to an industrial complex in southern Sydney to collect him after he had been driven from Wagga Wagga in a truck. They told us he was the "quiet" one during the trip. He was  eight weeks old and we had already named him Banjo.
The coming months were a whirlwind of crazy puppy raising. He was definitely not the quiet puppy he was in that truck. His energy was boundless, but not surprising, given he was a pure bred Border Collie!
We invested a lot of time and money into  training him. We went through puppy preschool, organised a dog walker for when we were at work, and we even found a wonderful couple who run a daycare for dogs on their farm. We would send him there once or twice a week so he could fulfil his love of herding and chasing farm animals!
One discussion my husband and I had, and decided against, was pet insurance. I was naively thinking that by sourcing the best of the best in terms of breeding, that we would be fine. My cat Spade had been with me for many years and I  never needed it for him. We definitely had the typical "he'll be right" attitude; however, when Banjo was five we very quickly realised just how wrong we were.
In October last year, our crazy pooch who never stopped running and had energy to envy, gradually became lame. He was slower and more reluctant on our regular runs and he started walking with a limp.
The first visit to the vets we realised just how much pain he was in. They x-rayed him and called me to say that even though he was sedated, he winced in pain every time he was moved. He was in excruciating pain all over his body. The vets told me  they had never seen anything like it.
We put him on steroids and pain medication, thinking it was arthritis, but it just got worse and, a month later, we woke one day to find he couldn't walk at all.
After a week at the vets, Banjo came home. He was able to walk, but he was slow and on a lot of medications. The following five months were filled with endless vet trips, to both our local clinic and the new specialist hospital that had opened in our area, and a multitude of tests, many invasive
Unfortunately all the tests and procedures we did still did not find a definitive cause. What is presumed is that he has some some of immune mediated arthritis and that he got an infection that travelled through his blood and turned his joints septic.
We had to make a decision, we could no longer keep spending all this money on tests. We had already had to stop our home renovations to pay for Banjo's treatment- don't get me wrong, he's worth it, and we would do it again, but there comes a time where a decision had to be made. We could keep spending thousands of dollars each test and still not have an answer, they told us that is a very real possibility.
So we decided to end all further tests and procedure, and just keep him on strong medication regime.. Our decision, and our vet agreed, was that as long as he's comfortable and happy we will continue this course of action.
At every hospital and specialist appointment we were asked the same question, "do you have pet insurance?" Each time we said no, we were met with a  sympathetic look, just before they told us how much we could expect to be out of pocket. It wasn't long into his illness when the regret of not getting pet insurance really sunk in.
The regret isn't about the money that we have spent on him, I don't regret that at all.. Banjo is our family member, and we made a commitment to him the day we bought him home. Pet insurance is a personal choice and is definitely based on individual circumstances, but now all I have is  the constant thought of how much more we could've done for him had we made the decision early on to insure him.
Unfortunately we had no choice but  to draw a line in the sand financially without getting the further tests that might just have told us what exactly is wrong with him. We  just couldn't afford to spend any more money on tests that may or may not have given us the much-needed answers. I  feel guilty that we have done a massive disservice to him by not being able to do more.
What happened to Banjo could never have been predicted, it's a rare and extremely unfortunate illness that couldn't have been prevented. No amount of research, breed or breeder selection was going to stop what happened to him.  Insurance is a personal choice, and it's one that I will not take lightly again.
I'll continue to share updates on Banjo and his ongoing treatment at Animal Friendly Life
Get the latest Pet Insider Tips & News
We offer award-winning* pet insurance policies to protect your furry friend's health and wellbeing. Get a quote today and give your pets the care they deserve.
get in touch
Do you have any
enquiries about our
insurance policies?
Archives
Categories