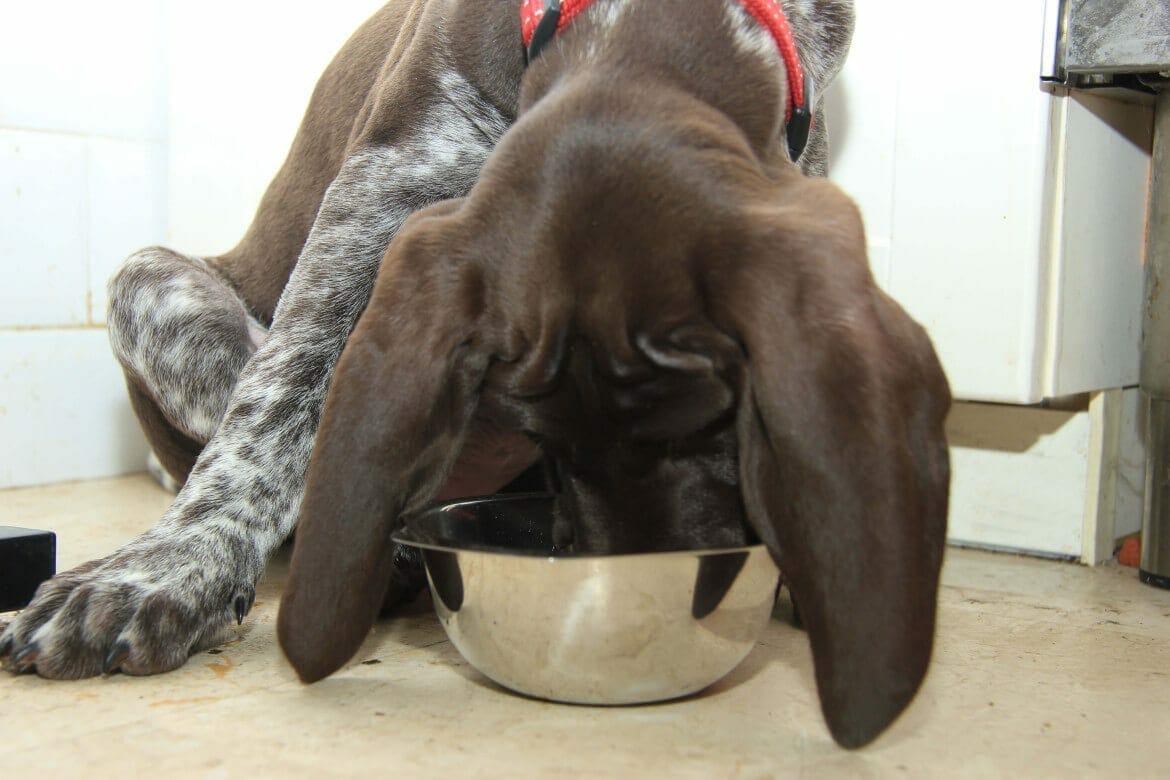 Bait Proof
With the recent media circulating in regards to dog-baiting, Nadia Crighton complies some simple steps to help you bait-proof your beloved pooch.
It's not a nice thing to think about, but it does happen, sometimes by mistake (1080 poison in the bush) to the very suspicious and dreadful. Speaking from personal experience there is simply nothing worst than witnessing your beloved dog suffer in agony and fear, from the horrors of being baited.
I would have only been a teenager at the time when one of our beautiful Dobermanns came charging through the kitchen, happily chasing her black-and-tan companion. With no warning she suddenly collapsed at my feet, her body crumbling beneath her to warp and twist in a collaboration of uncontrollable and terrifying seizures. Screaming for help, we rushed her to the nearest veterinary hospital, where she sadly succumbed to the poison, which debilitated her nervous system and destroyed her organs.
The shear look of fear in my dog's eyes during those seizures has haunted me to this very day. Later, we discovered she had been baited by a group of men who had intended on killing our beautiful dogs before attempting a home invasion, of sorts. What they didn't expect was that my dominant girl would never allow her companion to eat the bait. Instead, she would devour the entire piece of meat.
They also didn't anticipate that my, future journalistic mind, would notice the suspicious behaviour on my street a few days after my dog had died. Needless to say, after notifying the police, the would-be home –invaders were apprehended. Luckily we caught our 'baiters'. A few weeks after her death the police confirmed the confession and elaborate plot of poising my dogs and breaking-into my home.
Since this time, we have always been very strict on teaching all of our dogs a command to eat. We encouraged them to never take food off anyone unless given 'permission' with a password. Even now, my 10year old German Shorthaired Pointer will refuse to take treat from the vet until I give him the word and a nod.
Now this is in NOT a 100% foolproof way of preventing your dog from being baited. We all know that our dogs are natural scavengers and will 'steal' food at every opportunity. However, training my dogs to eat on command has made me feel a little more confident that I've done 'something' to help prevent the possibility of another one of my dogs being successfully baited.
Training to EAT on Command
Find a word you wish to use. Make it something random, but easy for you to remember. Don't use a word you would use in everyday speak, or one which rhymes with 'eat', 'go', or any other popular words to encourage your dog to take food (remembering your dog hears tones not words).
Ask your dog to sit, and then say the word before they begin eating. Make sure your pup/dog is sitting before you put the food on the ground. If the dog stands before you put the food on the ground, simply pick the dish up again. Your dog will quickly understand that bum on ground = food on ground. Bum in air = food in air. Once your dog is sitting say the word and encourage your dog to eat. Remember just say the word…for this instance we'll use the word "Broccoli". This process will be said quicker for pup's as they won't have mastered 'sit' very well, especially in the very early days. But it's never too young (or old) to start. Just be consistent and patient.
Every time you feed your dog always use "Broccoli". Once you have established that "Broccoli" means eat you can then start to stop your dog from eating until the word is said.
Ask you dog to sit (or signal by putting the food high in the air). Once your dog is sitting put the food down. If your dog gets up before "Broccoli" is said, give a firm "AH-AH" and ask for your dog to "sit" again. Then give the command, firmly, clearly and in the same tone…"BROCCOLI". Then big praises once your dog eats "GOOD DOG".
Start to increase the pause between the "sit" and "broccoli" command.
Be consistent. Only allow those who feed your dog to know this command.
Use treats to reinforce this and do not allow your dog to take a treat unless the word is said. If your dog goes to eat the treat a simply pull the treat back and say in a firm voice; "AH-AH". Then put the food back in front of the nose and start again. Once your dog gives a good pause say; "Broccoli" give the treat…then praise "GOOD DOG!" Then you can then start to extend the pause even further.
Once your dog has mastered the command mix it up. Get them to sit before their meal then say other words in an attempt to trick them to eat. "Go on good boy/girl…eat…take", etcetc. Don't forget BIG PRAISES once "Broccoli" is said and the food is correctly eaten.
Now time to bait protect. Ask your friends to offer your dog food…remember to stand back. If you see them go for it a quick "AH-AH". If they refuse and just stare at the food…big praises…take the food off the person and treat your dog. "Broccoli…good boy!"
Before too long your dog will know that they only eat food when the 'special' password is said and not to accept food from strangers.
This does work…and surprisingly well. I once had the boarding facility call me the first night by dog was staying the night, as they were a little concerned at the sight before them. My beautiful well-trained dog was sitting next to her full food bowl with her head going from side-to-side, while looking anxiously at the kennel owners…we had forgotten to tell them the password and she simply refused to eat it until it was said. Happy Training
A BIT ABOUT THE BLOGGER:
Nadia Crighton is a well-known and accomplished Australian Journalist and pet magazine Editor. As a busy mum of four humans, two dogs, 50 sheep, three cats, a handful of chickens and a goat named Billy, she simply adores animals and pets of all shapes and sizes.
Get the latest Pet Insider Tips & News
We offer award-winning* pet insurance policies to protect your furry friend's health and wellbeing. Get a quote today and give your pets the care they deserve.
get in touch
Do you have any
enquiries about our
insurance policies?
Archives
Categories