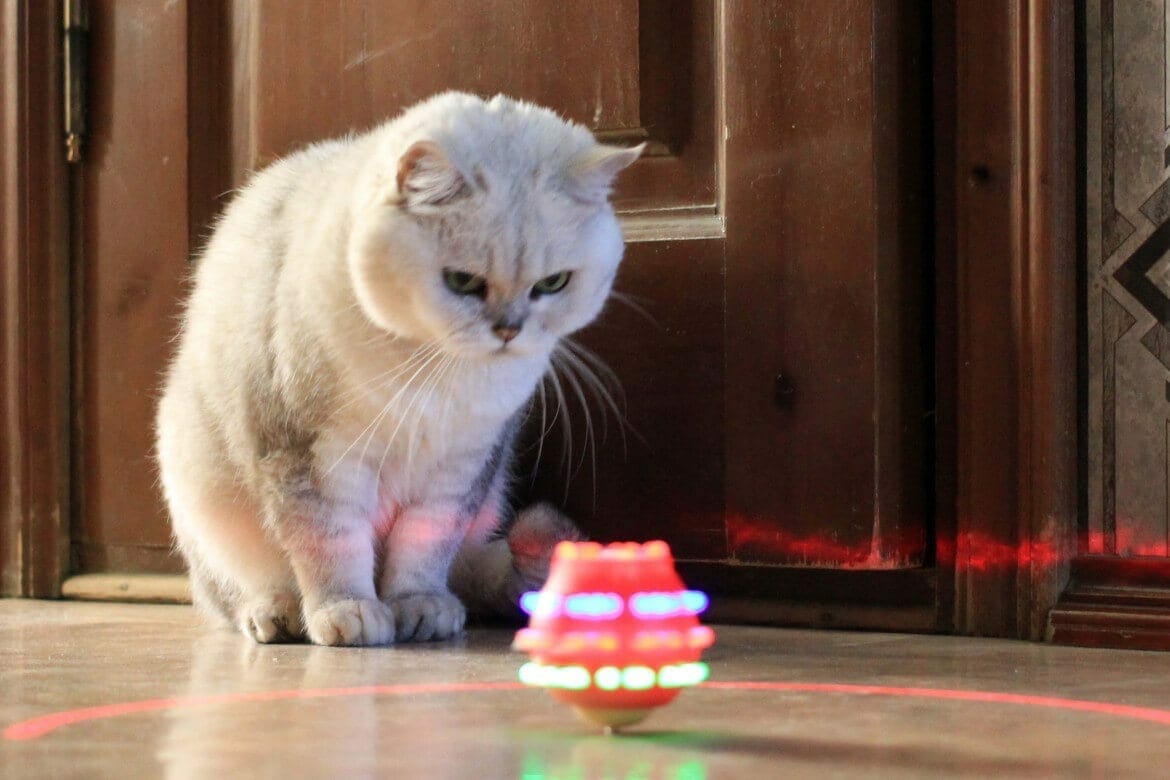 Awesome Pet Gadgets
Looking for the perfect way to surprise your pet this Christmas? Here are the top 10 coolest pet gifts around.
1. Electronic Cat/Dog toys
That's right, there are now toys that can keep your pet occupied between your lavish play sessions. The Radom Motion Cat toy provides an erratic spinning motion that causes a feather to move around imitating movement of a butterfly. Your cat will simply love pouncing and playing for hours as the weighted ball at the bottom of the device moves and wobbles.
For dogs, the iFetch toy is simply awesome! Great for small and medium sized dogs this amazing toy will allow your dog to play fetch all on their own. The ball launcher will not only turn on by itself (whenever it detects a ball has been dropped into the hole), it will also launch the ball and shut itself down. So impressive!
2. Litter Boxes
If you have ever owned a cat…everyone knows of the dread of cleaning out the litter box, and if you don't (and have a particularly fussy cat) you can be left with little 'presents' of your own left around the house. Check out the Litter Robot that will sift and empty your cats litter tray automatically while holding up to seven days worth of waste. Leaving you to just grab a bag out of a draw and dispose of! The litter box is cleverly designed while looking chic and futuristic. You can even reuse your bio-degradable shopping bags or buy your own. It also works with almost any type of litter. WOW!
3. Clean Feet
Does your dog love getting muddy paws but are you sick and tired of cleaning up the mess every time they come bounding in the house after their adventure down the park? Worry no more! The Paw Plunger will save not only your carpet, but also the mess in your car. The look-a-like mug with a special paw shaped hole contains soft bristles that clean paws. You simply dip your pets paw inside once or twice and towel dry. The Paw Plunger comes in different sizes to ensure the right fit for your sized dog. What a fantastic and easy solution to dirty paws.
4. Ball Launcher
Love playing fetch with your dog? Have you tried all the latest ball launchers but somehow you can never get them to go as far as Fido wants? Introducing the Hyper Pet K-9 Kannon Ball Launcher. Need I say more? This cannon can launch a tennis ball a whopping 22 metres! Making Christmas day one to remember.
5. The One Fast Cat Exercise Wheel
Got cat weight issues? Does Kitty need to loose a few pounds but you just don't have the heart to tell him? The Fast Cat Exercise Wheel could be your solution. Get your cat moving while encouraging exercise, weight-loss and play. This innovative, interactive toy comes a great range of colours and is easy to install.
6. Pet Umbrella
Is your dog sick and tired of getting wet during walks in the rain (or toileting breaks)? The pet umbrella can solve all of your woes. This up-side-down umbrella attaches to any lead so you can your dog can walk in peace without getting wet. Great gift idea as a novelty gift (that I'm sure will get some use, and some funny looks).
7. Exercise/feeding balls
There is a huge range of feeding/exercise/treat balls for cats and dogs available. It's great that these devices are now designed for cats, too. These exercise balls can help over-weight pets (by making them move for their food) and can also help eliminate boredom. They come in a range of sizes, colours and textures for your pet.
8. Grinning Balls
If you haven't already, Google; The Rogz Grinz Ball Dog, this is a MUST for any dog lover who likes a laugh. The rubber ball has been cleverly designed with a grinning set of teeth on each side to turn fetch into a hilarious smiling game. Sure to grab some laughs down the local park this silly season.
9. The Automatic Pooper Scooper
Yes you read right…there is an automatic pooper-scooper. The Auggiedog Automatic Popper Scooper is a poo vacuum that picks ups waste from the ground and holds it inside the chamber. The battery-powered system even has an on wall charger! A trigger on the handle controls the device. Once the poop is collected you reverse the action and dispose of the waste in a toilet, or bag.
10. Illuminated collars
These are simply wonderful and are perfect for walking your dog at night, or when your cat is out and about. The LED light normally lasts for up to 75 hours before needing a recharge or new batteries and they are made by a variety of companies and come in all shapes and sizes. Some can even flash and flicker…causing some to think an alien has landed in your local park!
A BIT ABOUT THE BLOGGER:
Nadia Crighton is a well-known and accomplished Australian Journalist and pet magazine Editor. As a busy mum of four humans, two dogs, 50 sheep, three cats, a handful of chickens and a goat named Billy, she simply adores pets of all shapes and sizes.
Get the latest Pet Insider Tips & News
We offer award-winning* pet insurance policies to protect your furry friend's health and wellbeing. Get a quote today and give your pets the care they deserve.
get in touch
Do you have any
enquiries about our
insurance policies?
Archives
Categories