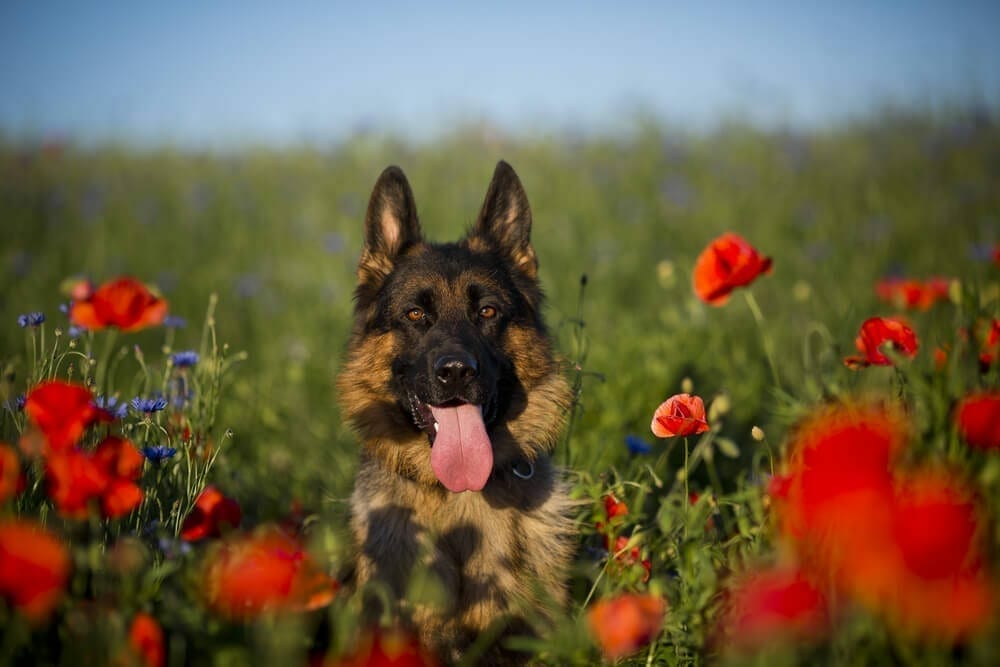 ANZAC DAY – Dogs of War
ANZAC Day represents a very important day in any Australian's calendar. Pet Insurance Australia wants to take the time to also remember the four-legged heroes who continue to play a vital role in the Military.  
"The important role that dogs have played throughout the history of war is quite incredible," Nadia Crighton from Pet Insurance Australia says. "Not only being trained in various roles to help their human compatriots with specialised training, in many scenarios, they also provide comfort and unconditional love to soldiers in war-torn areas."
The humble canine companion was first noted by the US Military in WW2 even though many dogs played a vital role in WW1. One of the most famous stories is of Sergeant Stubby of the 102nd Infantry, Yankee Division. His work in detecting the injured and dying on the battlefields, alongside gas detection and alerting soldiers to the enemy close by, forged the way for the recognition of future canine soldiers.
"For many of these soldiers, the sight of a dog offered a sense of relief from the environment they were in," Crighton says. "It's that humble, unconditional love that our amazing canines offer, that allowed many soldiers to carry on."
Close estimations of the time indicate that by 1918, Germany had 30,000 dogs working on the battlefront, with Britain using up to 20,000 dogs. Other nations also utilised thousands of dogs on the front line of attack.
Specific breeds were used for guarding and alerting of suspicious situations and people while also sniffing out rivals on the battlefield. There were also many casualty dogs, and messenger dogs. The most popular breeds were Dobermanns, German Shepherds, Airedale Terriers and Bloodhounds. However, there were a variety of different breeds utilised over the years.
"Many of these dogs saved countless lives, and also comforted soldiers in their dying moments," Crighton says. "As we remember the fallen this ANZAC day, we also pay thoughts towards our humble canine companions and the incredible tasks they continue to undertake for the Military."
Dogs in WW1 & WW2
Casualty Dogs – These dogs would carry medical equipment to injured soldiers on the battlefield. They would also stay beside dying soldiers for comfort and alert others to the injured.  The Red Cross utilised Bloodhounds and Airedale terriers who were trained to seek out the wounded.
Sentry Dogs – were trained to stay with their soldier to guard and alter their handler with a low growl to suspicious activity. Dobermanns were the perfect choice for this task as they are masters at guarding and also their dark colouring allowed them blend into the environment, particularly at night.
Messenger Dogs – this was the most dangerous task for dogs on the battlefront in WW1 and WW2. These dogs were given messages and sent across battlefields when communications were cut. Many of these important messages were vital for success.
In 1917 Lt-Col. Richardson developed the first British War Dog School to train dogs in skills needed on the frontline. This paved the way for formal training for all dogs serving in the Military.
"Today, dogs are used in a variety of situations, from bomb detection to tracking," Crighton says. "The Australian Military working dogs provide specialised detection, early warning and protection alongside tracking skills."
These highly trained dogs continue to play a vital role in the Military, providing support for Special Operations across the globe.
Get the latest Pet Insider Tips & News
We offer award-winning* pet insurance policies to protect your furry friend's health and wellbeing. Get a quote today and give your pets the care they deserve.
get in touch
Do you have any
enquiries about our
insurance policies?
Archives
Categories