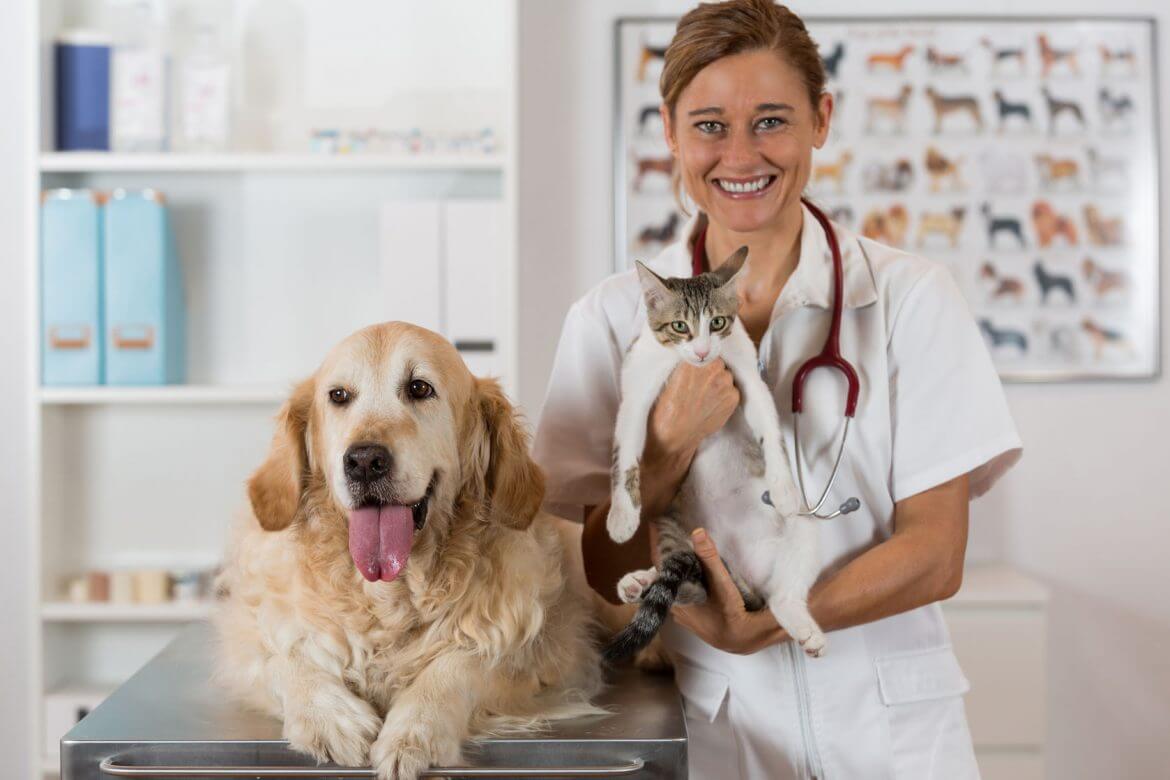 Anaesthetic – What to Expect
Is your pet about to go under anaesthetic? Do you want to know what to expect and what questions to ask your vet? Nadia Crighton takes a look at her own experiences with anaesthetic and researches what the experts say.
Many of us who own pets have experienced the pre-op anxiety as well as the post-op relief and care. However, for some, their experience can vary from pet to pet. Some cats and dogs may become sleepy or cuddly, while others may not have any symptoms of their ordeal (except a few stiches or a lovely Elizabeth Collar). Then there are those pets who can exhibit a full-blown anxiety attack as the anaesthetic wears off.
You guessed it, my personal and recent experience was the latter. Our beloved Dobermann went in for his routine de-sexing operation. Everything went very well, but a few hours after coming home he started to pace and whimper. He was incredibly agitated and anxious. When he finally rested, he became startled and began growling and barking at, well, maybe a ghost? Worried, I called the vet immediately, as I was concerned he was in pain. However, I was assured it was only a slight and common reaction to the anaesthetic.
The only way we could calm him was to allow him to completely lay on me while I gently whispered, "Shhhhhhhh" into his ear. Not the most comfortable of situations, considering that he weighs in at about 42kg! It was like having a newborn baby again, but after an exhausting night he was back to his normal, confident, and happy self. WOW, what a night and a big wake-up call that not all dogs and cats are the same when dealing with the aftermath of surgery or anaesthetic.
This got me thinking about anaesthetic, the possible risks, the different types, and how to help prevent any possible complications. It was time to investigate and speak to the experts!
What do the experts say?
Dr. Sarah Goldsmid, BVSc,MVetClinStud,FACVSc, Specialist Small Animal Surgeon and the Director of The Animal Referral Hospital explains anaesthetic and its possible side effects.
"There are so many types of anaesthetic drugs and techniques which all have different potential complications. The more advanced the veterinary hospital (in techniques, equipment, and staff training, the less risks there are).
General Anaesthesia – the animal is completely asleep and usually intubated (a tube is placed into the trachea and supplies oxygen and anaesthetic gas to the lungs).
Local Anaesthesia – the anaesthetic agent is administered locally to only block a small area of the body. While having less complications, it is often not adequate to perform a procedure and a full general anaesthetic may still be required.
Epidural Anaesthesia – we often perform this in conjunction with a general anaesthetic for hind-leg surgeries such as cruciate rupture repairs or fracture repairs. The patient cannot feel anything during the procedure and so can be kept under much lighter general anaesthetic with less drugs being used.
What about side effects?
Side effects can last for a very short time or have long term consequences. So really depends on which ones you are talking about, e.g. an oesophagitis leading to a stricture will have serious long term effects. However, mild nausea will resolve very quickly.
If my pet seems distressed after coming home?
If your pet is distressed, it is important to try and calm them down. Try to work out the cause of the distress. Are they too hot? In pain? Injured? Unable to walk? Is their abdomen abnormally distended? Are they vomiting or have diarrhoea? Experiencing breathing difficulties? Take them to a vet if you are at all concerned that they are not themselves. Some problems can be life threatening.
Can I help reduce the risks?
The risks of anaesthesia can be greatly reduced by your vet performing a thorough physical examination. This means checking the heart and that breathing appears ok and by allowing pre-anaesthetic blood tests to be performed to check for things like kidney or liver disease and anemia. If there is a perceived increased risk associated with an anaesthetic, having it performed with a specialist referral at a 24hour emergency hospital such as the ARH will also reduce the risk. ARH has a state of the art monitoring equipment, expertly trained specialists, vets, nurses, and 24hour intensive care for postoperative management. If your pet needs a procedure, then I would not hold-off on doing it because of their age and potential anaesthetic concerns – as long as you have a trusted vet who can minimise the risks and particularly monitor well intraoperatively and postoperatively – then it is not a reason to avoid an anaesthetic. I hear of people declining to have lumps removed or dentals done in their older pets who are otherwise well because of fear of the anaesthetic. Those animals would often be much happier if the procedures were done in most cases so the benefits are likely to outweigh the small risks.

BIT ABOUT THE BLOGGER:
Nadia Crighton is a well-known and accomplished Australian Journalist and pet magazine Editor. As a busy mum of four humans, two dogs, 50 sheep, one cat, a handful of chickens and a goat named Billy (and let's not forget the axolotls!), she simply adores pets of all shapes and sizes. These are her personal thoughts and advice from many years of pet-ownership and working within the pet industry.
Get the latest Pet Insider Tips & News
We offer award-winning* pet insurance policies to protect your furry friend's health and wellbeing. Get a quote today and give your pets the care they deserve.
get in touch
Do you have any
enquiries about our
insurance policies?
Archives
Categories