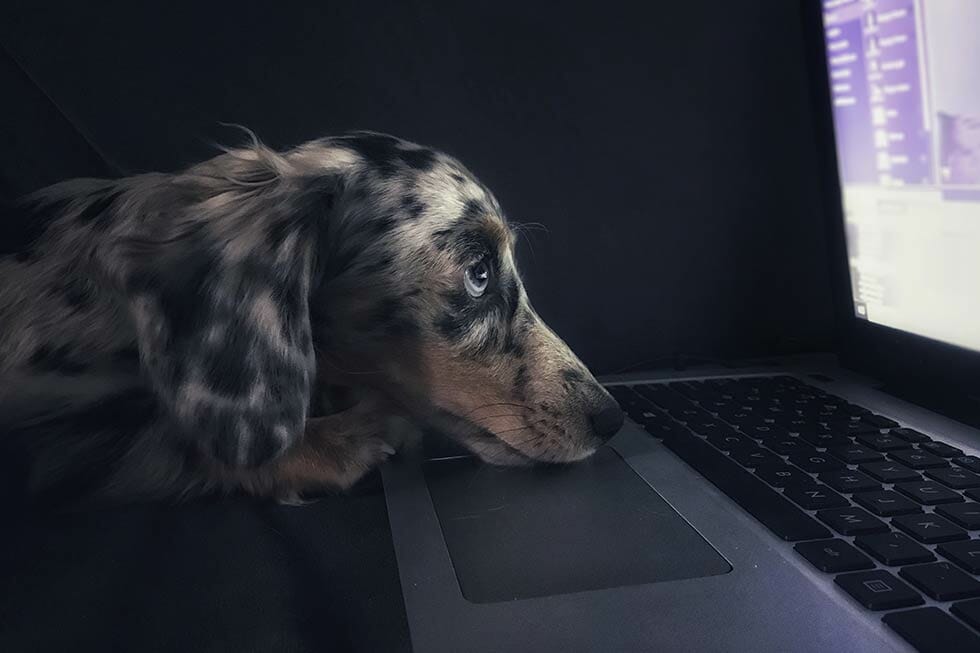 2019 Top Pet Tech
As technological advancements take the world by storm. Pet Insurance Australia takes a look at some of the remarkable tech available to our furry friends and their two-legged pet parents.
"The 2019 list of Top Pet Tech is certainly an interesting compilation of awesome gadgets that are simplifying pet ownership and allowing pet owners more choice than ever before," Nadia Crighton from Pet Insurance Australia says.
"From self-cleaning litter boxes to wide-angle video communication devices, game consoles for dogs, impressive APPs, and robotic vacuum cleaners that can cope with the endless pet hair, and more, there is certainly something to please everyone."
Petcube Bites 2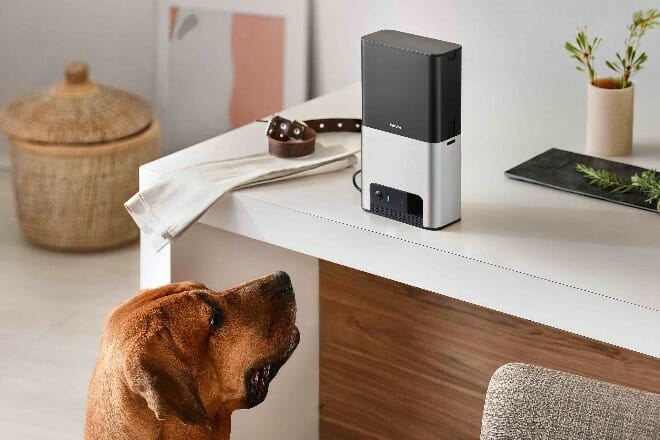 See, talk to, fling treats and reward your pet to enhance training and prevent anxious behaviour. Wide-angle view and HD video for ultimate monitoring. Premium two-way audio to hear and speak. Built-in treat dispensers to interact remotely. PLUS: Petcube Bites 2 makes everyday life easier with Amazon Alexa built-in. Play dog music for Buddy, order treats for Felix, or find the nearest vet. TOO COOL!
The Pet Diaries APP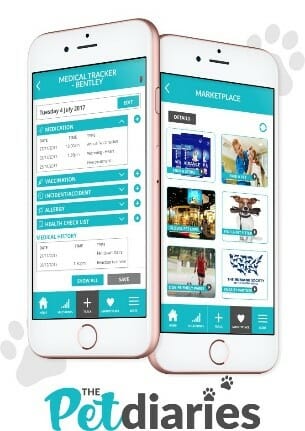 The Pet Diaries is a free APP that helps pet lovers manage and track their fur babies' wellbeing, from exercise and nutrition to appointments, events and more. The Pet Diaries app records and graphs information, such as vaccinations, surgeries, allergies, accidents, weight, growth and more. It can also effectively track multiple pets and being developed to include different species, such as birds, rabbits/guinea pigs, reptiles, horses and even pet farm animals like sheep, goats, and chickens! The app provides busy pet parents (particularly owners of multiple animals) peace of mind as it helps them stay organised and on track with routine healthcare treatments, vet and grooming appointments, feeding schedules and even social schedule!
ScoopFree® Ultra Top-Entry Self-Cleaning Litter Box – PetSafe®
Strike scooping the litter box off your to-do list. With the ScoopFree® Ultra Top-Entry Self-Cleaning Litter Box, there's no scooping, cleaning or refilling your cat's litter box for weeks. It uses crystal litter that provides five times better odour control than traditional clumping litter by absorbing urine and dehydrating solid waste. There's even a health counter that tracks how many times your furry feline uses the box, which is a convenient way to detect early signs of health issues and the included privacy cover gives your cat a secluded bathroom.
The CleverPet Hub


The CleverPet Hub is the world's first game console for dogs. The games, which were designed by animal-loving cognitive scientists, keep your dog busy and out of trouble for hours each day. It consists of puzzels that use treats and touchpads, and specific games with rewards. Games include touch, colours, sequences and more. A wonderful way to entertain your pooch when you are not at home. The Hub continuously adjusts the type and difficulty of its challenges based on your pet's current ability.
iRobot Roomba e5



Say goodbye to pet hair in a click of a button! The premium 3-Stage Cleaning System of the new iRobot Roomba e5 uses Dual Multi-Surface Rubber Brushes and Power-Lifting Suction. Instead of bristles that bend and can miss dirt, our unique flexible rubber brushes hug different floor surfaces, staying in close contact with wood and carpet to help thoroughly clean your floors. They are designed to clean hair off your floors without getting tangled, making it easier to keep your floors pet hair-free every day. The Edge-Sweeping Brush is specially designed at a 27-degree angle to sweep debris away from edges and corners to be suctioned off your floors. Every pet parent's dream!
SureFlap Microchip Cat Door Connect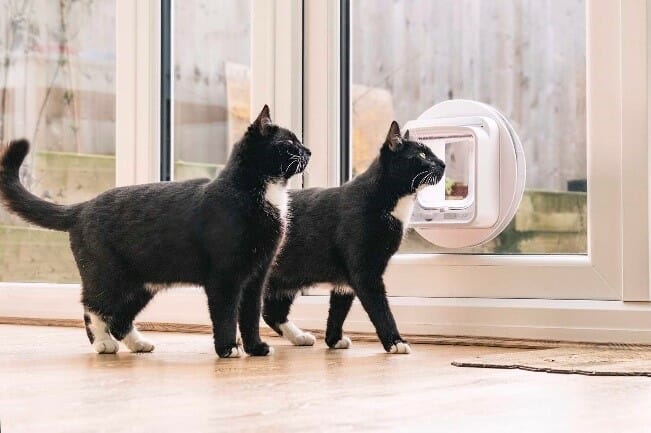 This wonderful cat door is linked with your pets microchip to only allow them access to your home. It can send you notifications when your pet leaves or arrives home. Pet owners can even set exit permissions for each individual pet to keep specific pets indoors using the DualScan™ technology. Other features include the ability to remotely lock or unlock the door using the Petcare APP, create curfews and share access with friends.
Feature photo by Kyle Hanson
Get the latest Pet Insider Tips & News
We offer award-winning* pet insurance policies to protect your furry friend's health and wellbeing. Get a quote today and give your pets the care they deserve.
get in touch
Do you have any
enquiries about our
insurance policies?
Archives
Categories