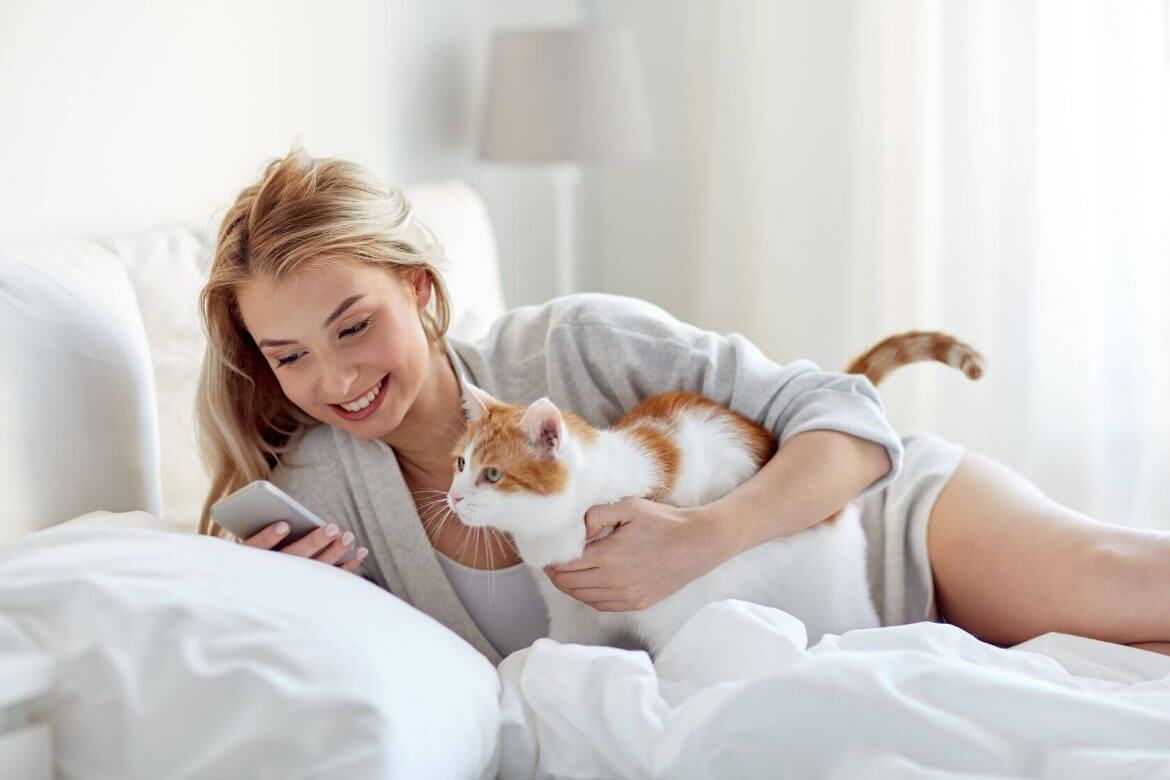 2016 Top 10 Pet Apps
It's that time of year again! Pet Insurance Australia has been busy with researching their top 10 apps of 2016. So let's start the countdown:
#10
I-Clicker by Savvy Appz
Do you keep forgetting your clicker at home and do you want to clicker-train your dog? Look no further! This great app allows the clicker to always be by your side (well, at least in your pocket). I-Clicker is a wonderful tool to keep your four-legged friend well-trained, while you're on the go.
#9
Magic Piano by Smule
An app designed for humans, but very much enjoyed by the four-legged, purring variety. Cats will simply love dancing on the keys over your device, which will provide hours of entertainment and interaction. A must-have app for any cat household!
#8
Is My Dog Fat by Jam Factory
This app determines if your dog is overweight while also tracking the condition of their body. Even activity levels can be tracked by using the watch extension. This is a great way to understand your pet's weight issues and to keep track of your dog's fitness levels. With the rise of pet obesity this is a wonderful app to help promote a healthier lifestyle for your pet.
#7
AppMeow – Cat Care by Intelligent Maintenance
This great app allows you to keep all of your cat's information in one handy place. From microchip numbers, to pet insurance policy details, plus life logs that contain information on vaccinations and medical history. You can also quickly share this information, making it the perfect tool for cat owners who travel and need to hand over their pet's information to sitters and boarding catteries. AppMeow can also be used for more than one cat.
#6
PupPee – House Training by Gavin Potts
House training your new pup has never been easier with this great app. Just enter your pup's age and let the app automatically schedule the next time your pup needs to pee! It also notifies you when your puppy needs to go. With the PupPee app you can log your pup's toileting trends and track their success.
#5
Dog Whistler by Mobeezio
This great dog whistle will have you calling your dog louder, or quieter than ever before! You can manually enter the frequency for a tailored whistle to suit your dog. Plus, you can choose from multiple patterns. Dog Whistler is easy and fun to use.
#4
PetCoach by Notorious
This app allows you to ask vets and trainers for free health, nutrition and behavior advice for your dog or cat. PetCoach is a handy app that could help out during your pet's time of need. It is easy to use and full of useful information for pet lovers.
#3
Game for Cats by Little Hiccup
This app is simply fantastic! So much fun for cats and owners alike. Watch as your cat pats, paws and pounces on your device trying to catch an array of moving mice. It has a new two-player mode that you can control with your iPhone. It also contains a free cat laser for your cat to chase. Game for Cats is a fast-paced action game that will keep your cat (and you) entertained for hours.
#2
i-Kibble by Llamaface
Have you ever wondered if you can feed your dog certain foods and what the rating for those foods are? If you have, then this app is a fantastic tool to have on hand. Scroll through hundreds of foods, get information on their health rating and whether it is good for your dog. This app also allows you to keep track of your dog's favourite foods. i-Kibble is a handy app to have, especially if you are concerned the food your dog has eaten is dangerous.
AND Pet Insurance Australia's Number One App for 2016 is…
#1
Doglogbook
The recently released doglogbook is a world-first app developed by the dogmanship team of vets and behaviourists at the University of Sydney's Faculty of Veterinary Science. This app stores all your dog's details, such as medication and booster reminders, and it allows you to monitor progress after surgery or a health crisis. It also aims to support evidence-based assessments of the current quality of life our dogs experience, while also enhancing welfare in clinical practice. In other words, it allows you to take part in a real-life research program (Yes, you will be an official citizen scientist) at the click of a button! The free app is designed to be used regularly and the information can easily be shared with your vet, trainer or dog handler. It will help you recognise and meet your dog's needs, while simultaneously providing a better understanding of dog behaviour. The doglogbook guides the socialisation of puppies, making the process clear and comprehensive. Working dogs' needs are also considered by this clever app, so their training and assessment can be monitored. You can also see how your dog compares to other dogs in your area and location. A wonderful world-first made right here in Aussie! For more info, visit https://www.doglogbook.com/
Get the latest Pet Insider Tips & News
We offer award-winning* pet insurance policies to protect your furry friend's health and wellbeing. Get a quote today and give your pets the care they deserve.
get in touch
Do you have any
enquiries about our
insurance policies?
Archives
Categories