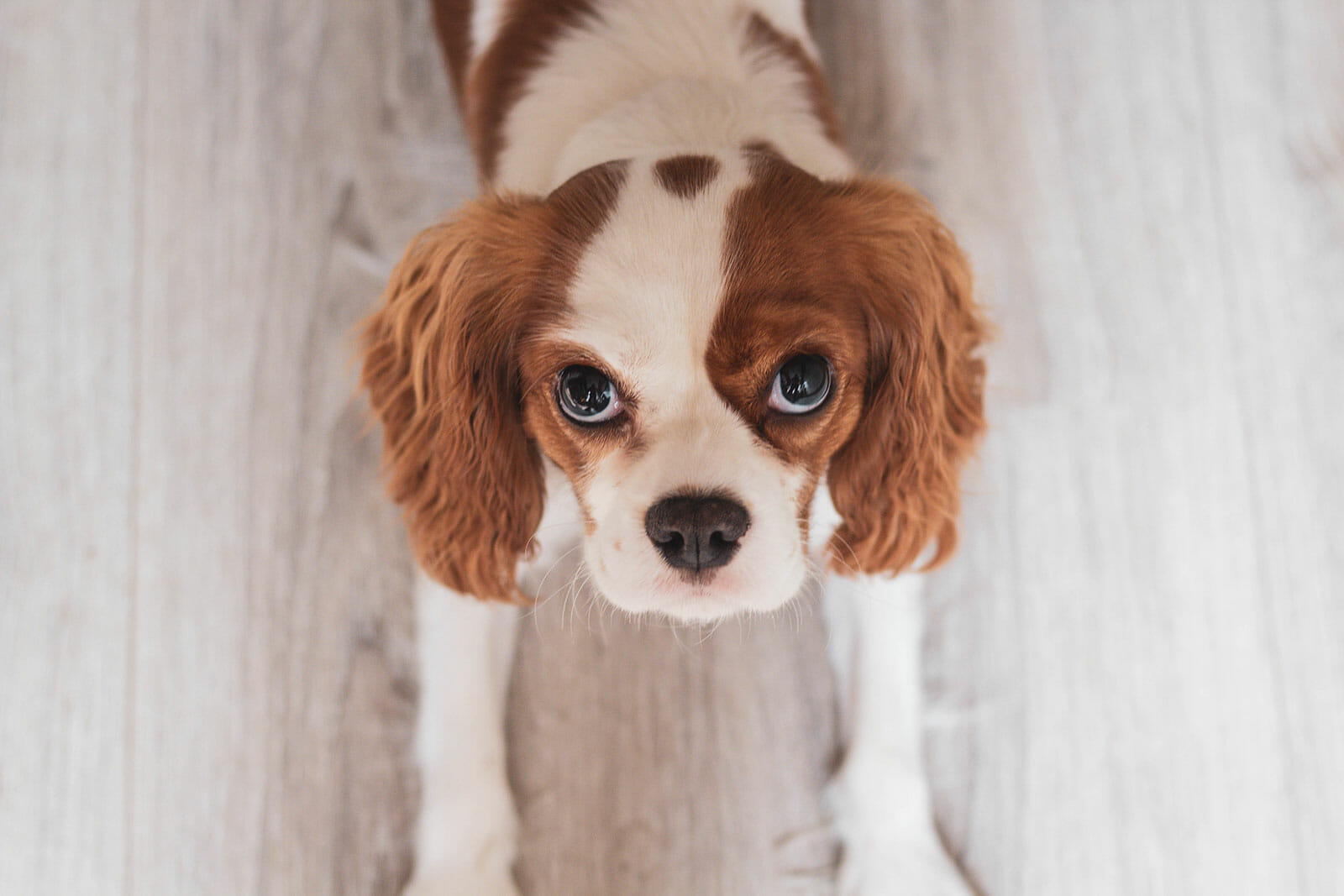 Cavalier King Charles Spaniel Dog Breed
Bringing a pet into your household is no small feat – especially when it comes to canines! Dogs are one of the best pets to have as they are loving and lively. However, having a dog is a big responsibility. Dogs have the ability to change your life. They give you a reason to go for that neighbourhood walk, a lesson in consistency with their training and a reminder of what unconditional love looks like. We have created this buyer's guide to help you decide if the Cavalier KingCharles Spaniel is the right dog for you. With all the information you need to make your decision, you can adopt or buy your KingCharles Spaniel with no reservations.
Quick Links:
Cavalier King Charles Spaniel Characteristics
| | | | |
| --- | --- | --- | --- |
| Life Span: 9–15 years | Grooming: Moderate | Child Friendly: Yes | Tendency to Bark: Occasionally |
| Health Issues: Moderate | Shedding Level: Heavy | Apartment Friendly: Yes | Tendency to Snore: High |
| Energy Level: Average | Adaptability: Medium | Pet Friendly: Yes | Tendency to Drool: Low |
| Exercise Needs: Moderate | Social Needs: High | Affection Level: High | Trainability: Average |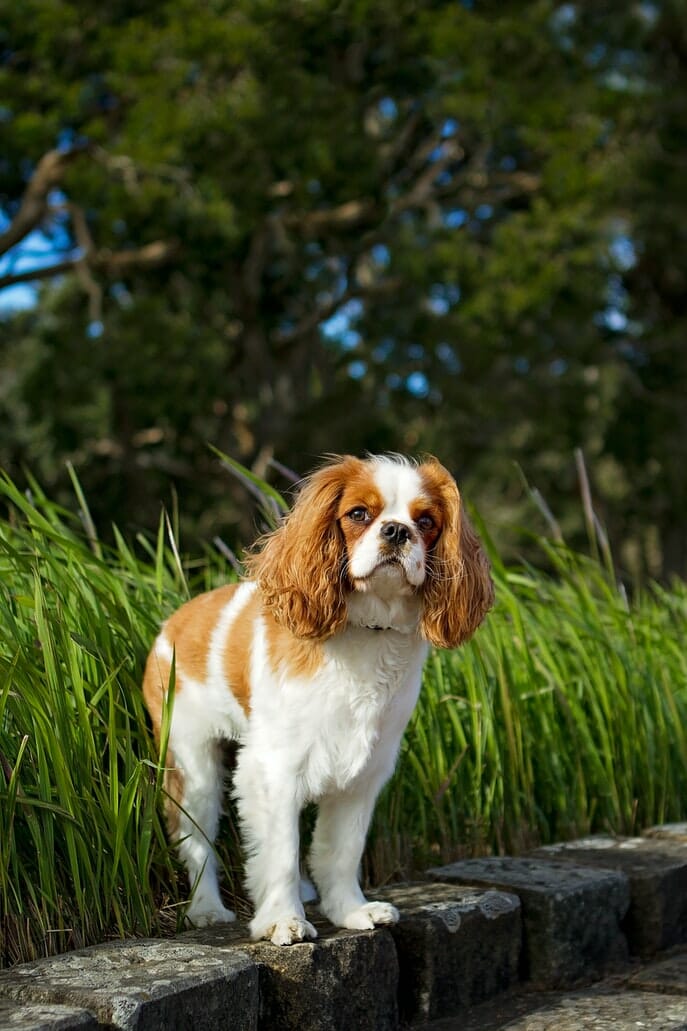 Cavalier King Charles Spaniel Origin
The Cavalier KingCharles Spaniel is said to have been bred by King Charles II of England in 1661. The so-called "Merry Monarch" was notorious as a philandering king; however, he was also well recognized by the posse of Spaniels who were always by his side.
After the king's death, the Cavalier KingCharles Spaniel evolved into a dog with a flatter face (taking after dogs bred in Asia, like the Pug and Pekingese). Centuries later, in 1926, an Englishman named Roswell Eldridge beseeched the breeders of the British to revive the Cavalier King Charles Spaniel to protect them from the threat of disappearing.
In 1945, the Cavalier KingCharles Spaniel was finally recognised as a breed by the British Kennel Club, and later by the American Kennel Club. While there are variations across different continents, the breed is characterized by its longer muzzle and rounded skull.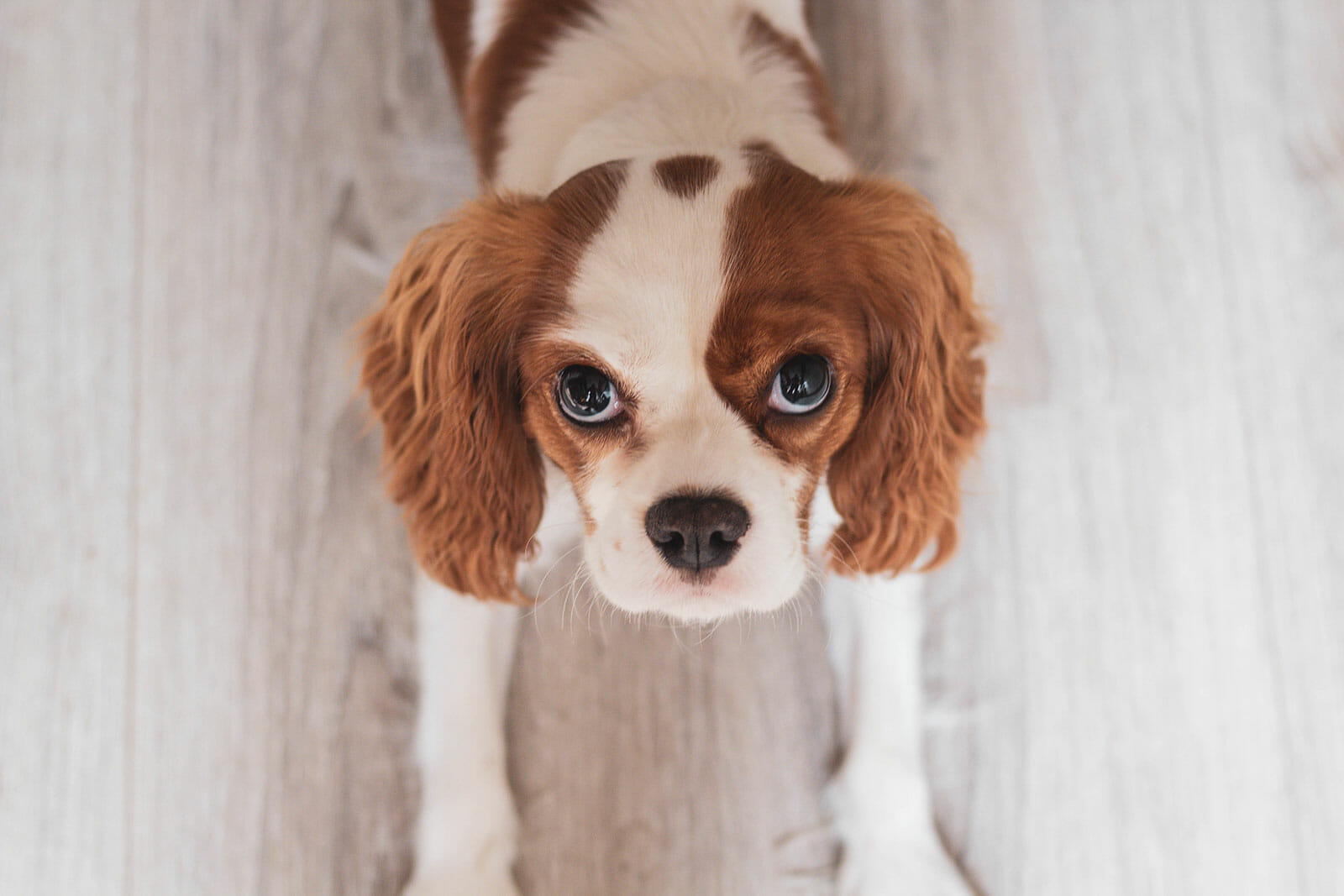 Cavalier King Charles Spaniel Personality
Cavalier King Charles Spaniels are at their core, sweet and loving companions. These dogs love to relax and be treated like royalty; perhaps it reminds them of their royal roots! While no dog can be generalised as every personality will differ, this breed tends to be loving and even friendly towards strangers.
This makes them the perfect pet for someone who needs a companion that is cuddly and cute. This does not mean that Cavalier KingCharles Spaniels do not need exercise. The Spaniel in their lineage makes them keen to be active and complete tasks for their owners. They do enjoy being outdoors and exploring, but let's be honest – who doesn't love lying on the couch sometimes?
Notable personality traits of this breed:
Playful
Sociable
Gentle
Affectionate
Patient
Adaptable
Fearless
Graceful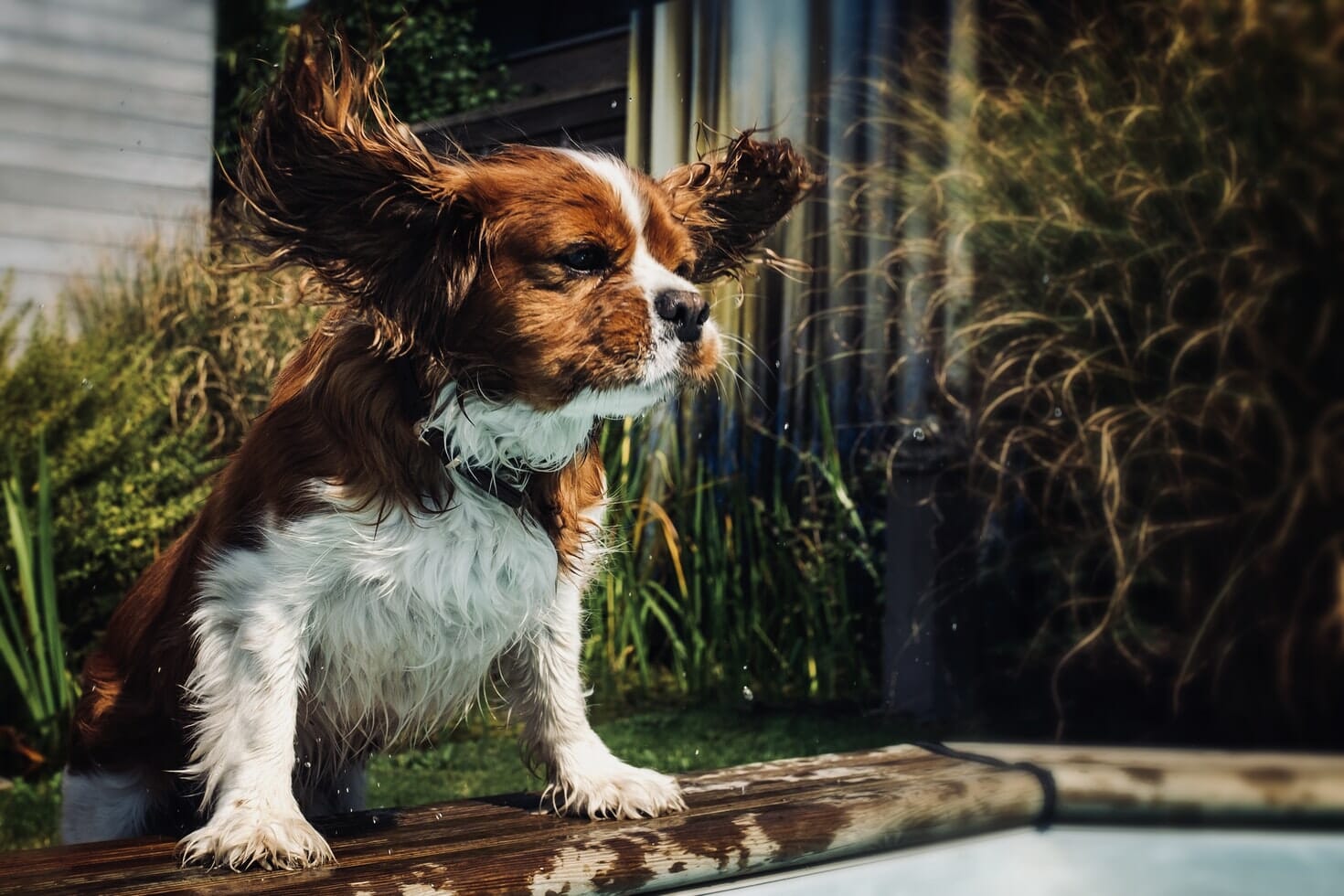 Cavalier King Charles Spaniel Appearance
The Cavalier KingCharles Spaniel's appearance is synonymous with its adorable brown eyes and its floppy, fluffy ears. These little dogs are famous for their "puppy dog eyes" and charming, inquisitive head tilts.
This breed has a soft, wavy coat that can even curl when it has grown out. As stated earlier, the Cavalier KingCharles Spaniel has a rounded skull with a medium-long muzzle punctuated by a shiny black nose.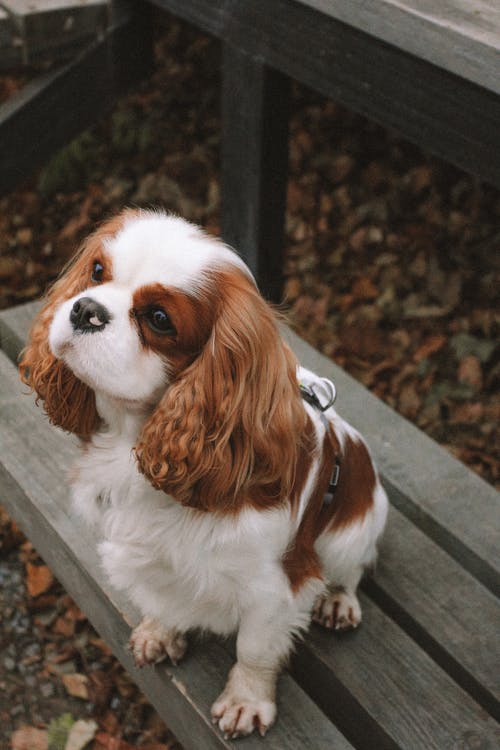 Adopting a Cavalier King Charles Spaniel
When looking for Cavalier KingCharles Spaniels for sale, take these important factors into account:
Work with a breeder with a reputable history who has earned genuine reviews.
Choose a breeder who is not consistently selling new puppies; this could be a telltale sign of an unethical puppy mill.
Find a breeder who is thoroughly familiar with the breed you are choosing. An ethical breeder will be comprehensively informed.
Your breeder should invite you to meet the puppy's parents and explain the family history.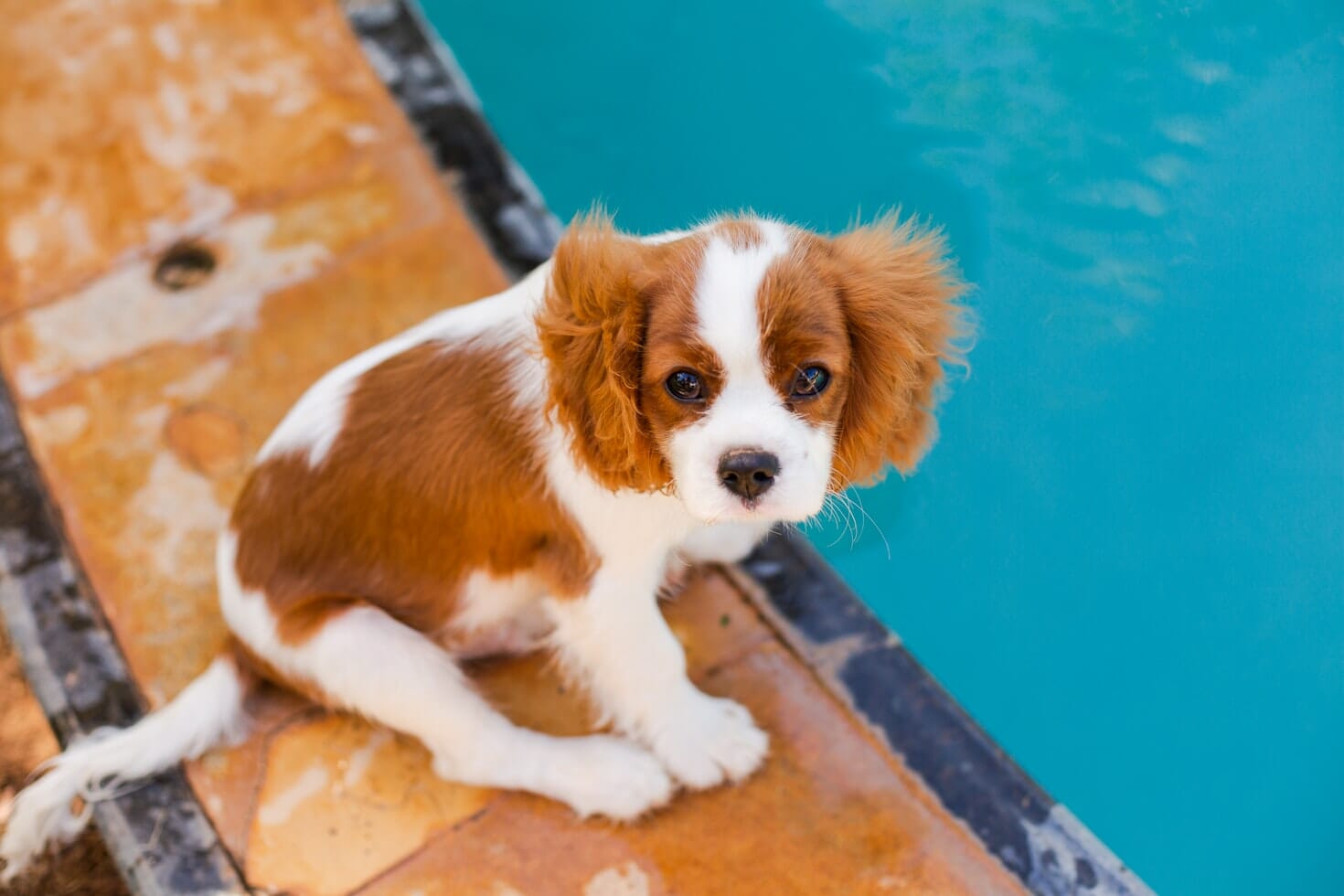 You can use this breeder guide to look for a reliable breeder.
If you are thinking of adopting a Cavalier King Charles Spaniel, you may want to consider visiting an animal shelter to see what pups are available. While it is not common, you may
find a purebred, or even meet a mixed-breed pup that tugs at your heartstrings. Consider visiting a shelter if…
You are not set on a specific dog breed.
You are searching for an adult Cavalier King Charles Spaniel.
You want to give a dog or a puppy a comfortable and stable home.
Have a look at a Cavalier rescue organisation. You can also view various dog breed rescue organisations to expand your search for a pup.
If you'd like a more immersive experience of the Cavalier King Charles Spaniel, please watch the video below!
How Much Do Cavalier King Charles Spaniels Cost?
Cavalier King Charles Spaniels can cost anything between $3,500 to $ 7,950. However the price will depend on where you find your new pup. It may be cheaper to adopt than shop!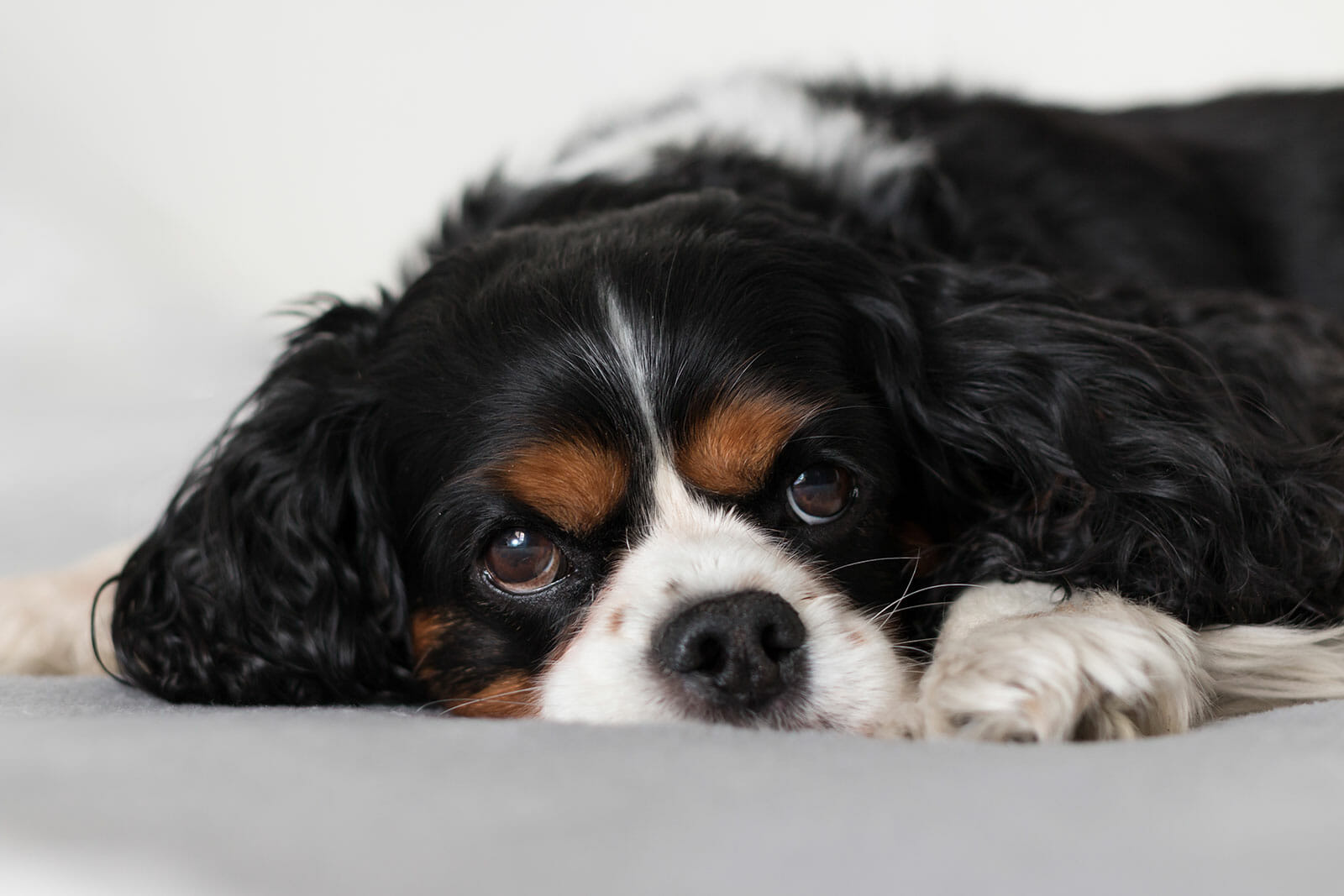 Cavalier King Charles Spaniel FAQs
Are King Charles Cavaliers good dogs?
King Charles Cavaliers are delightful pets if you are looking for an affectionate and social companion. This breed is eager to please and fairly easy-going. However, they can suffer from hereditary diseases, so it is important to check with your breeder what your dog's family history is. You can also watch a video on the pros and cons of a King Charles Cavalier.
Do Cavalier King Charles Spaniels shed a lot?
Cavalier King Charles Spaniels have one of the most celebrated coats in the canine world! Due to their long, luscious hair, they do require regular grooming like brushing. If this dog does not receive regular grooming, it will shed a lot!
What is the difference between a Cavalier and a King Charles Spaniel?
The American Kennel Club recognizes the Cavalier King Charles Spaniel and the King Charles Spaniel as two different breeds. The main difference is that the Cavalier is identified as a toy variant with a rounded skull and longer muzzle. You can read more on Hello Bark about the differences.
Are Cavalier King Charles Spaniels smart?
The Cavalier King Charles Spaniel boasts a good score for trainability and intelligence, but we would not classify these as its defining characteristics. The Cavalier King Charles Spaniel is smart but is better known for its even temperament and friendliness. If you are looking for a dog that is more highly regarded for its intelligence, you may want to consider the Border Collie or German Shepherd.
Additional Resources on Cavalier King Charles Spaniels
Watch a video about a Cavalier King Charles Spaniel puppy on its first day with new owners.
Want to find out "Why is my Cavalier King Charles Spaniel so big?"
Disclaimer
This blog does not replace a qualified veterinarian's medical expertise or advice. Please consult a registered veterinarian for further information on the blog topic. The material and information on this blog are for information
purposes only. Please note that any linked websites or mentioned products are not sponsored affiliate links or paid endorsements. Pet Insurance Australia does not accept liability for any damages arising from your interpretation of the information presented on this blog. This includes Pet Insurance Australia not being liable for: any false, inaccurate or incomplete information on the blog; any damages that arise from technical issues on the website and the blog being unavailable; any damages from clicking through a link in the blog to a different website.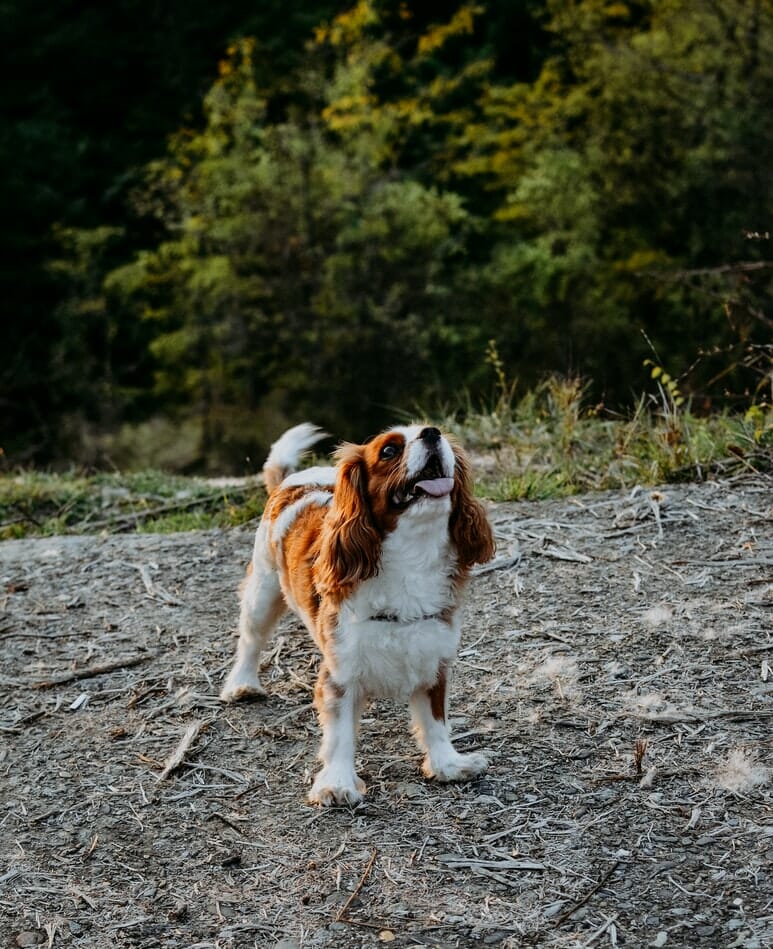 Get the latest Pet Insider Tips & News
We offer award-winning* pet insurance policies to protect your furry friend's health and wellbeing. Get a quote today and give your pets the care they deserve.
get in touch
Do you have any
enquiries about our
insurance policies?
Archives
Categories